If someone asked us to name the most expensive place to rent in the US, we'd guess it was San Francisco - closely followed by the Big Apple. New York and San Francisco have infamously high rents, but for the first time in a long time, NYC has taken the lead.
The Covid-19 pandemic caused the cost of renting to plummet in both cities as residents worked from home and headed out of town to save money.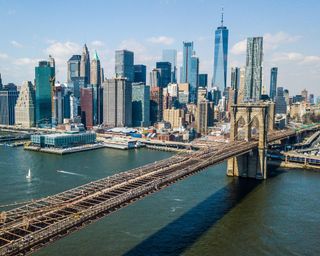 The findings of the National Rent Report by renting platform Zumper are based on the rent for a one-bedroom property across the country. New York has a median one-bedroom rent of $2,810, while San Francisco's median is just $10 less at $2,800.
Although it's a very slim margin, this is the first time New York has been more expensive than San Francisco since Zumper started tracking rental data in 2014. It's remarkable when you think about just how much more costly renting in San Francisco used to be.
'In early 2019, median one-bedroom rent in San Francisco was more than $800 more than New York's,' reads the Zumper website. 'But a combination of rising rent in the Big Apple and falling rent in the Bay Area caused the spread between rent in the two cities to slowly dwindle.'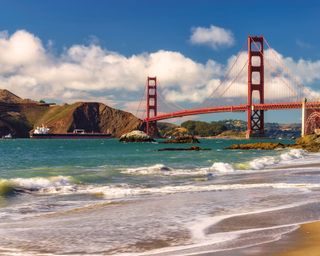 By January 2020, the difference between the rents in each city had already dropped to $520. A year later, in January 2021, this figure had fallen further, to $330.
The gap was closing, but the vaccine rollout caused things to change. As New York has woken up, with restaurants and bars reopening and city life restarting, rent has increased by 19.6 percent since January 2021.
So it's only 1.4 percent lower than it was when the pandemic took hold in March 2020. New York has pretty much done a 360 turn, but in San Francisco, it's a different story.
Why? Because of the many tech workers in the Bay Area. 'Tech workers make up a disproportionate share of residents in the city, and tech companies are more likely to have adopted broad or permanent work-from-home policies,' says Zumper.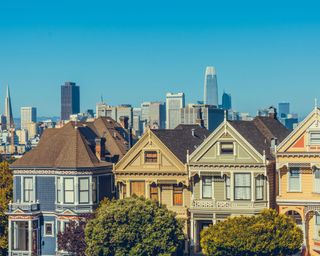 So these workers are able to live wherever they please - and a large number of them have decided to leave. The median one-bedroom rent in San Francisco has increased this year, but at a much slower rate than in New York.
Since January, rent is up 4.5 percent in San Francisco, compared to New York's increase of just under 20 percent. San Francisco's rent remains down by 20 percent relative to March 2020.
For now, it's hard to judge whether this is a temporary blip or long-term change, bearing in mind the possibility of the Delta variant delaying the return to offices.