House plants make our lives better in so many ways – and now it turn out they can also help you sell your house faster. With the popularity of the best indoor plants exploding thanks to social media platforms like Instagram, homes on sale that feature house plants have an edge over the ones that do not.
The team at online plant subscription box LazyFlora have used their horticultural and interior knowledge to put together a list of the plants to create a good impression and inspire potential buyers. All of these plants are low-maintenance, add interest to a room – and, very importantly, photograph beautifully.
1. Rubber plant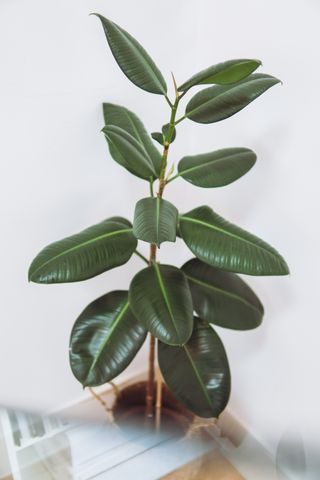 Rubber plants will make a statement in any room – their large, glossy leaves add structure to any decorating scheme. A mature rubber plant will be especially appealing to a home buyer, because they give that covetable 'home jungle' look.
Rubber plants do need bright indirect sunlight to thrive and should only be watered when the soil is dry.
2. Snake plant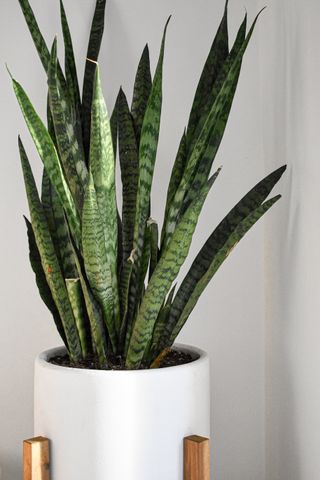 A low-maintenance plant suitable for even complete plant beginner, the snake plant is in the 'almost unkillable' category. It also adds a sculptural and decorative element to your home decor, making it look more polished. Place it onto a coffee table in your living room during a viewing.
This plant can go weeks without any attention and will still reward you with their beautiful architectural shape and striking leaves.
3. String of Hearts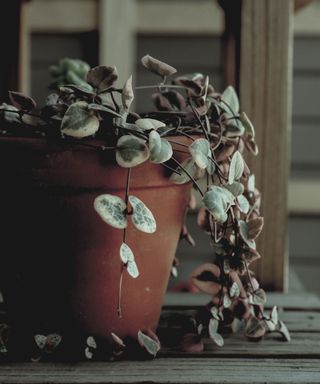 String of Hearts is a super-trendy plant that give a home an 'Insta-ready' look and will be especially appreciated by younger buyers. It is perfectly suited to a bookcase or shelf and is very easy to look after. This evergreen, trailing vine has heart shaped, fleshy grey-green foliage with an eye-catching marbled pattern.
New to caring for plants? Find out how to care for house plants in our guide.
4. Chinese Money plant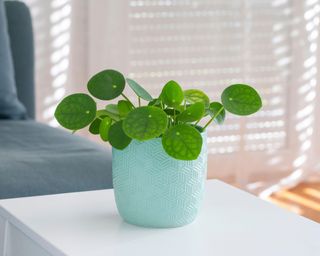 The Chinese Money Plant is another plant which is easy to look after and will add interest to a room with its rounded, green leaves. The Chinese Money Plant thrives in bright, indirect sunlight and will need watering around once a week once the soil is dry to touch.
This plant has a positive superstition attached to it – supposedly, this plant brings wealth and prosperity to a home. Those buyers who are into their house plants will definitely appreciate the good associations of this plant.
5. Prickly Pear Cactus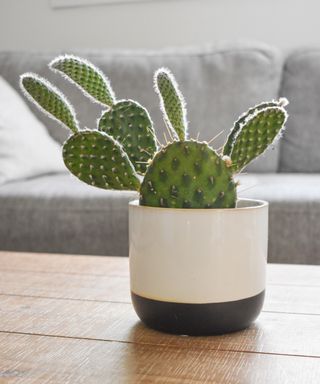 Cacti and succulents are extremely trendy plants – perhaps the most trendy, and an interesting-looking cactus announces your home as contemporary and quirky. Try positioning your cacti in a prominent spot on a window sill or against a white wall to really show off their funky shapes. The very cute prickly pear cactus is ideal for even the most neglectful homeowner. The thick pads of the plant grow in ear-like pairs with short bristles.
6. Dragon Tree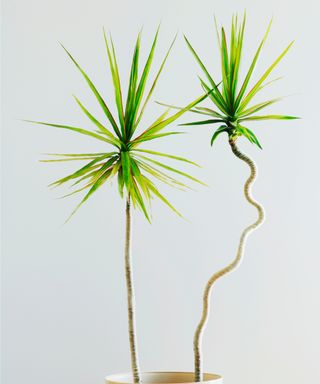 Draceana, or Madascar Dragon Tree, is a beautiful tree that resembles a palm and are great for creating a tropical look in the home. This gorgeous plant is easy to care for and almost indestructible. The green sword like leaves are edged with red and in spring it can produce tiny white flowers, although it rarely flowers indoors. It'll make a real statement in a room.
7. Peace Lily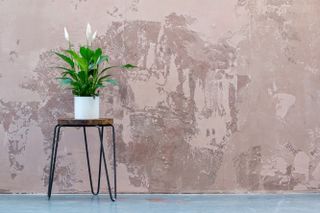 A Peace Lily is an ever-popular plant – home buyers will like them because they are familiar. Also, the Peace Lily has long been said to have air-purifying properties, so if you have a few at home, this will create an atmosphere of a healthy and harmonious home.
The dark green leaves and bright white flowers – or leaf bract - will create a striking display. They need watering only when the soil is dry to touch and will thrive in medium to low light.
8. Monstera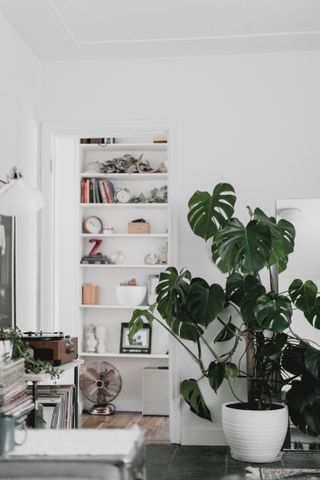 Monstera, or the Swiss Cheese plant, is a must for anyone selling a home, not least because it photographs so well. It has gorgeous green leaves that develop holes, which is where its name comes from, and can grow up to three feet wide.
You only need one mature plant to maximize on the eye-catching potential. Monstera loves indirect sunlight or light filtered by a curtain and try not to overwater.
9. Boston Fern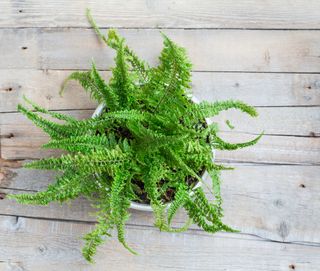 The Boston Fern is a delicate evergreen fern that will do wonders for styling a bathroom or study ahead of a sale. It is elegant and has that peaceful, Zen look that will give a bathroom a spa-like look.
The Boston Fern doesn't like direct sunlight – indirect sunlight is best - and does need frequent watering to stop the soil drying out.
10. African Violet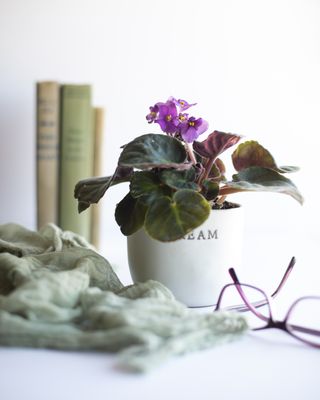 The African Violet is perfect if you want to add color and interest to a room. Best suited to a bright window sill, they prefer indirect light and water when the compost is dry on the surface. You'll be rewarded with vibrant colored blooms.