Urm, what can 't you get at Amazon? We all know (and love) it for its mahoosive capacity as a one-stop-shop for everything and anything we could possibly ever need, but when it comes to gifts, many of us are so spoilt for choice that we opt for smaller shops with a more niche selection; particularly in the frantic lead up to Christmas.
So, as we understand it can be a bit of a palaver wading through everything Amazon has to offer, we've done the hard work for you and come up with an edit of Amazon's best Christmas gifts. Whether you're shopping for foodies or fitness fanatics, techies or travellers, you'll find something for everyone on Amazon. The best bit? You can shop it all from the comfort of your own home.
Today's best Amazon Christmas gift deals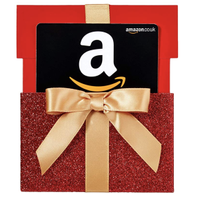 (opens in new tab)
Amazon Gift Card | £10–£1,000 (opens in new tab)
Why not let them decide what they want? There's no need to spend a ton, either: choose any amount in £10 increments up to £1,000. We guarantee they'll appreciate having the freedom to buy what they like.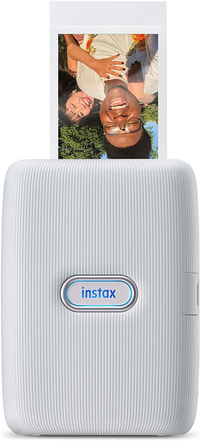 (opens in new tab)
Instax Link smartphone printer | Was £109 now £89 (opens in new tab)
If you are just after portable printer that prints mini prints directly from your smartphone or Fuji digital camera this is a perfect pocket sized printer. You can get creative too, add stickers and create collages too.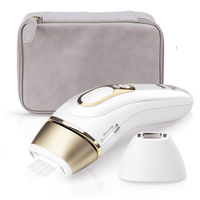 (opens in new tab)
Braun IPL Silk Expert Pro | Was £599.99, now £249.99 (opens in new tab)
This hair remover from Braun is safe, fast, efficient and now much more affordable thanks to Amazon's sale. You'll see results in just four weeks, while it's also compact, easy to use and an ideal Christmas gift.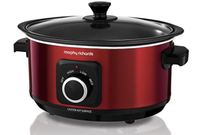 (opens in new tab)
Morphy Richards Slow Cooker Sear and Stew | Was £34.99, now £23 (opens in new tab)
An excellent slow cooker that has three settings, including keep warm, and our favourite feature – the sear function that helps you achieve crispy skin. Slow cookers at this price point don't get much better.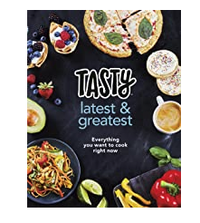 (opens in new tab)
Up to 70% off Top Cookbooks (opens in new tab)
Here's how to spice up your weekly meal plan whether you're veggie, vegan, a teen or a Downton Abbey fan. There's currently 70 per cent off a large range of cookbooks at Amazon – a lot of them make great Christmas presents. You can find Fearne Cotton's Happy Vegan (opens in new tab) among the sale, as well as a Tasty cookbook (opens in new tab) of their latest and greatest meals.
1. Give Ottolenghi's best selling recipe book to foodie friends
A number one best seller described as 'everything you love about Ottolenghi, made simple', Ottolenghi Simple (opens in new tab) is a must for every foodie's recipe book collection. With each dish comprising of just 10 ingredients or less, Ottolenghi's latest selection of dishes is easy to make, without compromising that distinct set of flavours we all know and love him for.
Ten ingredients sound like too many? Jamie Oliver's 5 Ingredients – Quick and Easy Food (opens in new tab) is an even simpler book that's worth a look.
Find more foodie inspiration in our Christmas gift guide.
2. For home lovers, a smokey Scandi vase
This Black Velvet Studio Vase (opens in new tab) has a form that we really love. We are obsessed with Scandi style homes so this Nordic design is the perfect touch to your decor. We think pairing the two to make an understated focal point is a genius idea (plus, you'll look more generous).
3. And this gorgeous serving board
The ideal gift for the friend who just loves to host, this Masterclass Serving Paddle Board (opens in new tab) is both pretty and practical. Made from a striking combination of marble and mango wood, this gorgeous presentation board is designed with cheese, antipasti and other appetisers in mind.
Complete with a rope for hanging, it also makes an aesthetic addition to a contemporary kitchen.
Looking for more gift inspiration for interiors addicts? Our Christmas gift guide for home lovers was designed with you in mind...
4. Introduce friends and family to Alexa
A best seller this Black Friday, the Amazon Echo Dot with clock (opens in new tab) makes a welcome addition to a busy home – whether your giftee is new to the world of smart home tech, or eager to expand an existing set-up.
Capable of helping you control lights, plug sockets, TVs, thermostats and more, from one central location and using nothing but the sound of your own voice, this handy device uses technology to make daily life easier and more efficient. We can't think of many people who aren't on board with that...
Plus, this model is super popular thanks to the addition of an LED clock, which allows it to double up as a bedside alarm clock or kitchen accessory.
5. Choose handy, eco-friendly gifts as stocking fillers
Looking for an affordable gift that's useful, attractive and doesn't damage the earth? Eddington's Set of Three Sandwich Wraps (opens in new tab) may sound like a peculiar present, but we're certain it'll make for a handy stocking filler.
Made from organic cotton, sustainably harvested beeswax, organic jojoba oil and tree resin, it's 100 per cent biodegradable and a great option for eco-conscious sarnie lovers.
Decided you want to go eco this Christmas? Find inspiration with our pick of the year's best eco-friendly Christmas gifts.
6. Capture memories with the retro-inspired Instax mini
A favourite amongst millennials who can't get enough of its retro feel, the Fujifilm Instax Mini 9 Instant Camera (opens in new tab) is an on-trend option for capturing memories. Available in four pastel shades, this popular travel accessory inspires creativity and delivers tangible memories, making it great for the traveller in your life.
7. Something for fitness fanatics and 2020's turkey burners
Whether you're seeking gift inspiration for those who are already fanatical about fitness, or those who vow to be next year, the Fitbit Versa (opens in new tab) is a great tool for tracking progress and helping users maintain momentum.
Offering everything from sleep analysis, coaching and heart rate tracking to real time stats for over 15 forms of exercise, the Fitbit Versa uses information to put power in the hands of its user.
8. Help fill the home with fragrance
Christmas isn't Christmas without candles, which is what makes them such a popular gift during the festive season. Blended with pure essential oils, Neom Organics Candles (opens in new tab) are effective in positively transforming the mood of a space, meaning they go above and beyond the duties of your average flickering friend.
Like the idea of candles, but not sure about Neom? Our pick of the best Christmas candles and scent diffusers will go down a treat.
9. A handy tool for on-the-go coffee fanatics
A favourite of ours from this year's travel gift guide, the Wacaco Nanopresso Portable Coffee Machine (opens in new tab) is ideal for coffee lovers who don't want to rely on shop bought beverages, but make their own anywhere in the world. Compact and lightweight, its travel friendly design allows it to be stored easily.
10. Something special for the man (or men) in your life
For those who grow beards and don't want to, a shaver is an important part of daily life and makes for an excellent Christmas gift. The Philips Series 5000 (opens in new tab) allows for both wet and dry shaving, protecting the skin 10 times better than a regular blade.
Able to shave through tough stubble and with a multi-precision blade system, it's a best seller on Amazon.
Fella got a beard that you love? Embrace the glitz and glam of the festive season with a slightly bonkers Glitter Beard Kit (opens in new tab).
11. An inflatable hot-tub (need we say more?)
A rogue addition to our gift guide, the Lay-Z-Spa Hot Tub (opens in new tab) is a great (and affordable) alternative if you can't justify splashing out for the real deal.
As perfect for those who love to host as it is for those who love to relax (so everyone), this blow-up hot tub is easy to set up, can be enjoyed by four to six people at once (we expect the reach of yours to be wider) and will definitely surprise its recipient this Christmas.
12. A funky veg kit for the gardener in your life
Perfect for the spirited gardener in your life, the Funky Veg Kit (opens in new tab) by Plant Theatre makes a novel gift for those with green fingers (as well as those interested in the consumption of said funky veg).
From purple carrots, red brussells sprouts and stripy tomatoes, to yellow courgettes and multi coloured swiss chard, there's a lot of fun to be had with these peculiar varieties of the nation's favourite veg.
13. The one with the Lego...
Thought LEGO was just for kids? You couldn't be more wrong. And we couldn't be more excited to announce the launch of Friends Lego (opens in new tab) – the perfect gift for those who are still eagerly awaiting that forever-speculated comeback.
Build Central Perk – which is jam packed with a whole host of authentic details – to recreate your favourite scenes. Or, leave it in the box and watch as the value of this collector's item sky rockets over coming years. Choice is yours.
Find more gift inspiration over on our Lego deals hub page.
More great buys, not to be missed: