Looking for the best lawn mower you can buy that does the job, doesn't cost the earth, and is portable? The Bosch AHM 38 G is the perfect lawn mower for you: this hand push model is supremely easy to use and store: it's only 38cm wide, after all.
Find all the best deals in our lawnmower sales guide.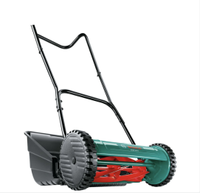 Bosch AHM 38 G Hand Mower | Was £72.99
Happy owners praise this machine's compact design, ease of assembly, and quiet run. The perfect tool for small gardens, for a small price.
What's even better about this hand mower is that you don't need to use any energy to run it: no cables, no petrol, no adding onto your electricity bill – you don't even need to purchase batteries to run this handy little tool.
Don't worry, though: the fact that it doesn't use any additional power doesn't mean that it'll be unintuitive or difficult to use. High-geared wheels ensure that pushing is easy, while the rear roller even lets you achieve stripes. Very nice.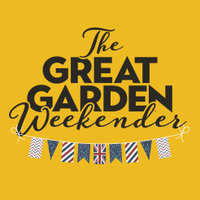 The Great Garden Weekender – Easter Bank Holiday 2020
Garden looking a bit sorry for itself? This Easter we'll be bringing you everything you need to transform it with our amazing Great Garden Weekender, which runs from April 10th–13th.
We'll have the best prices on garden furniture, lawnmowers, sheds and barbecues, as well as easy step-by-step guides to help you finally paint your decking, clean your patio or plant that veg.