When it comes to interiors, 1970s style is making a big comeback. Macramé wall hanging? Yes please. Orange futon-style sofa? Sure thing. Psychedelic printed rug? We will have one for every room. But what about the outside of our homes, and specifically our gardens? Has 1970s style made an appearance there, too?
B&Q, to celebrate its 50th anniversary, has looked at how our gardens have transformed over the last five decades and the answer is a big, fat 'no, 1970s style has stayed firmly indoors'. Interestingly, it seems to be down to a reflection of our lifestyles: the 1970s might have been all boho chic indoors, but out in the garden, things were still very post-war regimented.
But in the 21st century we not only use our homes dramatically differently to how we once did, those changes have crept outside, too, bringing with them the style influences from inside.
Here, we take a look back at what gardens were like 50 years ago according to B&Q, and how they differ from now. Is this how you remember your garden?
Then: regimented layouts. Now: relaxed, calming spaces
Very much unlike the fashion of the decade, gardens in the 1970s were incredibly regimented. A neat square of lawn surrounded by symmetrical borders, maybe a completely uniform veg patch in one corner and a couple of strategically placed gnomes. Now we are a lot more chill with our layouts and gardening style. Garden paths are now more haphazard, we let hedgerows go a bit wild and wild flower meadows crop up everywhere.
'One of the biggest changes in gardens has been the transformation from regimented formal schemes, into more relaxed spaces for entertaining family and friends or having a moment of calm,' explains Tim Clapp, Head of Range for Horticulture and Garden Care at Kingfisher.
'Now gardens are so much more integrated, there's a real merging of plant life, hardy plants with shrubs, vegetables with flowers. Everything's brought together in a way that is more relaxed and more in keeping with nature, and working with your garden's natural scheme.'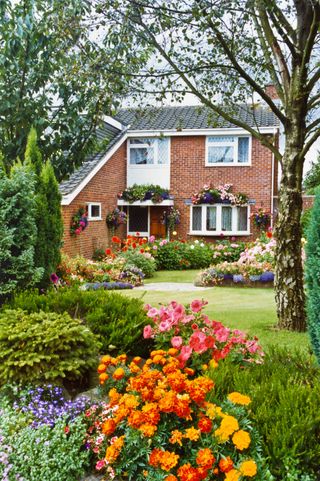 Then: lawn surrounded by borders. Now: zoned areas
As a result of this more relaxed attitude we have towards our gardens, they have now become much more multi-purpose than they were 50 years ago. We now separate our gardens based on what we like to do in that area, using plants, different landscaping materials and fencing to create areas for lounging, cooking, eating or whatever else we want from our outdoor spaces.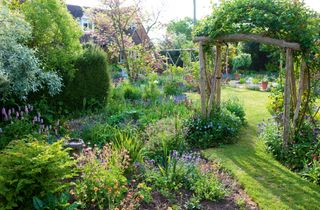 Then: inside or out. Now: indoors and out merged
Bringing the inside out has been a huge trend over the past few years. Our garden furniture has evolved from white plastic sun loungers to outdoor sofas, cushions, bean bags, full blown built-in kitchens if you fancy.
According to a survey by B&Q, over a quarter of us (27 per cent) have increased our al fresco meals and 24 per cent are eating outdoors more than ever before.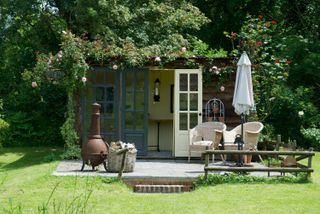 Then: poor quality plants. Now: improved quality all round
The improved quality of plants and flowers has meant that not only is gardening easier flowers and plants now last for longer and are more resilient. For example, roses in the 1970s were notoriously difficult to grow, often diseased and damaged easily. Now, thanks to improved breeding, they're so much easier to plant and look after.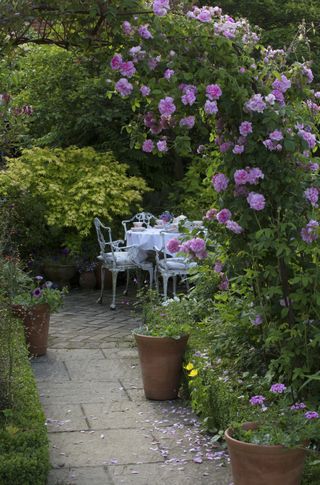 Then: wildlife-free gardens. Now: wildlife havens
We have definitely become more aware that we share our gardens with a ton of wildlife, and now that the aesthetic of our gardens isn't as much of a big deal as it was in the '70s, we are seeing gardens become more harmonious with nature. We are encouraging wildlife into our gardens, building homes for them and even letting sections of our garden just do their own thing to give the wildlife a space to chill, too.