It's never been easier in Animal Crossing: New Horizons to create an island that feels like home. With all the new items and features that have been added to the game since launch, particularly with Update 2.0 and the Happy Home Paradise expansion, there are more ways than ever to really customise your island and make your little house feel - and look - like a home away from home.
But there is someone that sneaks into your little sanctuary ever week and has the cheek to judge your home, and sometimes even give you a trophy for your efforts. Did you know that there's actually a secret system that governs the score that the Happy Home Academy gives your abode every Sunday? It's not just about colour themes and using items from the same series. It's actually mostly based on the ancient art of feng shui.
Like the many Animal Crossing games before it, New Horizons offers its own take on the ancient Chinese practice. This time around, it informs the game's judgemental eye on your interior design via its Happy Home Academy grading system, and even appears to help boost a player's in-game luck. So what exactly is feng shui, and how can island dwellers make the most of it? We sat down with feng shui expert Priya Sher, in order to find out.
"The principals of feng shui maintain that we live in harmony with our environment," explains Priya. "Its aim is to achieve balance and harmony in our living spaces and maximise our potential for success in all areas of our life. When the energy of your space is balanced then there is more harmony in your life. Ultimately, your space is a reflection of you, so when you look after every area with love and care, this will enhance your wellbeing."
We're feeling more enlightened already. As you might expect, Animal Crossing's version of feng shui is a tad more simplistic than the real thing. The two core tenants of feng shui are cardinal directions and cardinal colours. Whilst there are usually four directions and 14 colours, Animal Crossing's latest outing uses only using three cardinal directions – south, east, and west – and three cardinal colours – red, green, and yellow.
With the eye-watering loans Tom Nook had us paying off, you can be darn sure we're ready to maximise our potential for success. With that in mind, here are Priya's top tips to help you balance your home and achieve enough harmony to raise that Happy Home ranking to an 'S'.
Pimp your Front door and adorn your entrance with plants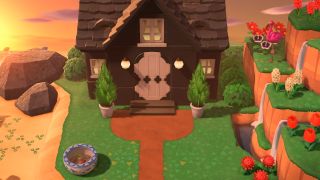 "The front door relates to wealth. Ensure it's in perfect condition and opens smoothly so that money can enter unobstructed. Pay attention to the paintwork. Always ensure nothing blocks the door as that will be reflected in a blockage of your finances. Place a healthy green plant either side of the front door to attract positive energy to enter."
While of course the hinges and locks are outside of your control in New Horizons, coating your door with a fresh lick of paint and adorning it with plants on either side of the entrance seems like an easy way to bring balance to the force. Er, we mean your home – sorry.
Tom Nook now has more customisation options for your home than ever too, letting you pick from various overall house designs, siding choices, different front doors, and roof types too. More ways to make sure that everything is in perfect condition.
Be careful with the furniture placement in the Living Room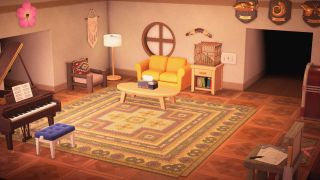 "Ensure that furniture for the living room is in proportion to the space. Do not block any doors with furniture, and position the main sofa against a wall to provide the occupants with support. Avoid sitting under a beam. If you have a beam then place a voile on it to soften it. To activate wealth energy, place a healthy round-leaved green plant in the corner diagonally opposite the living room door."
Treat yourself to a Dining table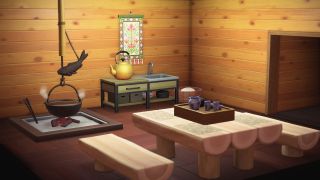 "From a Feng Shui perspective, a dining table is a very important consideration as it relates to your health and provides a space where you can concentrate mindfully on what you are eating. Always keep fresh fruit on the table to enhance the energy of this space. The shape of the table can be round, oval, rectangular, or square. However, it should not have sharp edges as these send negative energy. If a table has sharp edges then cover it with a tablecloth."
You heard the lady, it's time to take down that weird bug collection and replace it with a nice smooth dining table.
Keep your Bedroom looking calm and clutter-free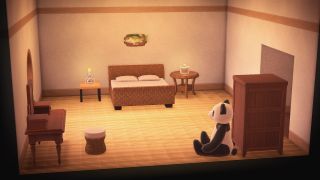 "Make this a sacred space for you to recharge your 'Qi'. Keep it clutter free and decorate it in a calm and simple manner so that it can support your wellbeing. Avoid heavily patterned geometric shaped wallpapers as these can overstimulate the energy, which needs to be relaxed in the bedroom. If you are well-rested then you can perform to your optimum capabilities."
"To encourage a restful sleep the bedroom must be a light neutral or soft pastel colour, " adds Priya, "The bed must have a headboard and be positioned with the headboard against a solid wall. Ideally, the bed must not be in line with the bedroom door or have a window behind it."
"Place bedside tables either side of the bed to provide support. Allow room on both sides of the bed. For romance, place curvy lamps, lightly fragranced candles and rose quartz crystals on the bedside tables.Avoid placing large mirrors in the bedroom especially opposite the bed. Mirrors can make the energy too active, thus, large mirrors or ones where you can see your reflection whilst you're in bed are not conducive for a good night's sleep. Keep electrical items to a minimum, the bedroom should be a space to recharge our energy, not our phones!"
Carefully consider the placement of your kitchen and its appliances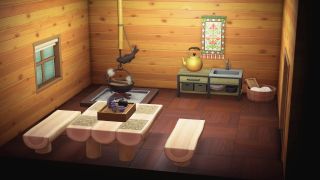 "The ideal location for the kitchen is towards the back of the house, it's energy is that of privacy. The east and southeast are great orientations for a kitchen. The kitchen is a vital space as its energy represents nourishment and also relationship harmony for the occupants. Ensure that you don't place the sink and cooker opposite each other as that can lead to arguments between couples, as it creates a water and fire crash. The colours in the kitchen are also an important consideration- avoid too much black and red as that also causes a fire and water crash. Neutral colours and green shades are ideal."
"The position of the cooker is important for the nourishment of the occupants," Priya continues, "Ensure it is not positioned under a window or directly opposite the kitchen or front door. Place three fresh herb plants in the east or southeast of the kitchen to support nourishment of the occupants."
Bathroom plants are the key to getting that ca$h mon£y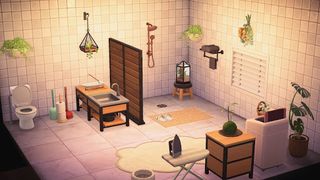 "This is the area where wealth may get drained (depending on calculations) so introduce some plants in here, as plants soak in water which slows the flow of wealth draining away. Fern is a great plant for the bathroom."
Home study/office – your desk should always have a good view of the room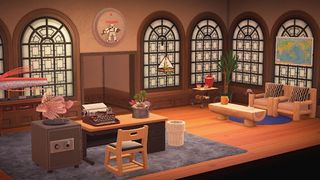 "In the study, position your desk in the control position which is the position almost diagonally opposite the office room door. The chair at your desk should have the support of a solid wall behind it and you should have a good view of the full room. Keep your desk organised and place a peace lily plant on it to soak up electromagnetic stress. Place a lamp in the corner diagonally opposite your office room door. This position is a pulse point so never put a dustbin or any clutter here."
Keep your front garden looking lush and tidy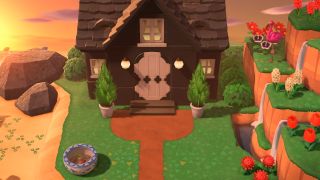 " The front garden represents your future so ensure it is always kept beautiful. Plant beautiful flowers and plants and always keep it tidy. If you have a driveway, then always reverse park your car to protect the house and ensure you don't block the front door."
Looks like we might have to move our giant garden Godzilla statue then…
Invest in garden furniture in order to get the most from your back garden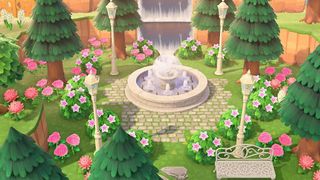 "The back garden represents both health and wealth for the occupants - so ensure it is always kept in good condition. Place garden furniture so that you use this space, as by using it you activate its energy and by activating its energy you enhance your wellbeing. The boundaries must always be well maintained to provide support to the occupants. To enhance wealth, place a water fountain in the southeast of your garden."
There you have it - nine expert tips that will help transform you dreary domicile into a harmonious home. Ahhh, I think I'm feeling more balanced already. Yet, if you're a fairly new player, there may be one question that is eating at you like a glaringly clashing colour scheme -- how do I get hold of all this beautiful furniture? Unfortunately dear reader, the answer here isn't as pleasing as Priya's interior design insights. As with all other items in Animal Crossing, furniture is randomly generated, distributed between the make it yourself DIY recipes and the new wares that appear in Nook's Cranny and the Happy Home Paradise planning office each day. In other words, if you want these for yourself, you'll just need to play the game. A lot.
Like redecorating a real house, creating your perfect Animal Crossing home takes time and dedication. Luckily, putting in the hours here is a ton of fun. Happy home tweaking, villagers.