Brewster has finally arrived in Animal Crossing: New Horizons, with his coffee shop The Roost now part of the museum. One of the special gifts that our old pigeon friend will give you is the recipe for a Roost Sablé cookie, which is the treat he gives to those that are too young for coffee - like the snotty, turnip-selling Daisy Mae.
Not only can you make them in the game with the recipe Brewster gives you, but you can also make them in real life too!
A Sablé cookie is just the name for a French shortbread, so it's actually very easy to make your own Brewster biscuits at home. The hard part is just shaping them!
Ingredients
Roost Sablé Cookie ingredients
For the biscuits, you'll need:
50 grams of icing sugar
100 grams of salted butter, cubed and left out at room temperature
3 Egg Yolks - at room temperature
175 grams of Plain Flour
1/2 teaspoon of Baking Powder
Method
Roost Sablé Cookie method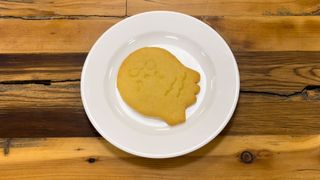 1. First, preheat your oven to 160C/325F/Gas Mark 3. Prepare a baking tray lined with a baking mat or greaseproof paper. I like to grease both a little with butter to make sure it doesn't stick.
2. Then, separate your egg yolks from the whites. You can freeze the whites to use later, as you won't need them for this recipe.
3. Cream together your eggs and icing sugar in a stand mixer or with an electric hand mixer on medium speed for around two minutes or until they're light and fluffy.
4. Then, turn your mixer down low before adding your egg yolks one at a time, allowing each yolk to fully mix in before adding the next one. Stop to scrape down the sides of the bowl with a spatula if needed.
5. When all the yolks are incorporated, sift in your plain flour and baking soda. Mix it in on a low speed but stop as soon as the dough comes together.
6. Place the dough between two sheets of baking paper. Roll the dough between the two sheets with a rolling pin. The dough should be about 0.5cm to 1 cm / 0.2inch to 0.4 thick.
7. Now you'll need your Roost cookie template. We made our template by making a version of the in-game cookie in Photoshop, printing it off, and cutting it out on card. We then used that to make the right shape in our dough, before using cookie tools to make the right indents for Brewster's glasses, beak, moustache, feathers, and wings. You can also buy a cutter on Etsy if you'd like, as the clever community has already made a few.
Here's a high-res version of our template if you'd like to use this for your cookies.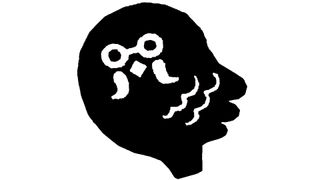 8. Once you've made your Roost Sablé cookie shape, use a spatula to lift your cookie onto your lined baking tray.
7. Bake for 12 to 15 minutes, then carefully place the cookies on a cooling rack until completely cool.
8. If you make more than one, these cookies keep in an air-tight container for up to 3 days - if you can make them last that long.