Who doesn't like a Scandi bathroom? And this couple from Essex have proved that you don't need to spend an enormous amount to achieve this coveted bathroom look.
As far as popular bathroom ideas go, the Scandi look is enduringly popular. It's calming and clean without being clinical. Charlotte and Mitchell, behind the home renovations Instagram @richmond.renovation, moved into their current home in Essex in March 2020, just two weeks before the first national Covid lockdown.
Before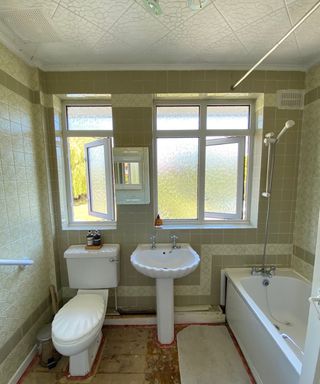 After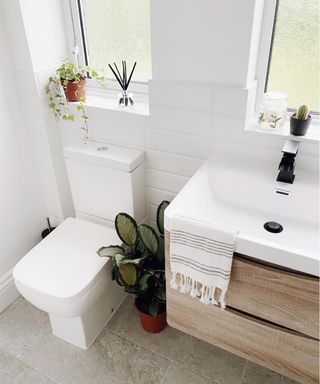 The couple quickly realized that the bathroom would need renovating. According to CheckATrade.com, a new bathroom costs an average of £4,500. Yet Charlotte and Mitchell managed to renovate theirs for just £1,200.
Charlotte explains that 'Mitchell was able to do all of the work himself, including the plumbing and tiling, which saved us a huge amount of money. One of the challenges of doing the work yourself is that it can take a little longer to complete, so patience (and preferably friends or family willing to lend their shower) are key!'
Before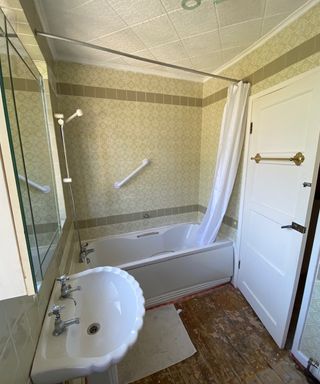 After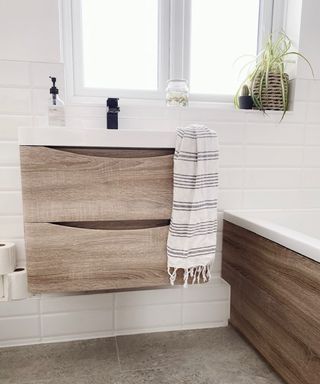 As for the style of the new bathroom, Charlotte describes it as 'a mixture of Scandinavian/boho but with modern touches in the fixtures and fittings. I wanted the bathroom to be bright and airy yet relaxing. Most of my inspiration came from some of my favorite accounts on Instagram and also Pinterest!'
Many of the fixtures were from eBay, including the black taps, while the tiles were from Topps Tiles. The stripy towels were from H&M Home, while the mirror came from Dunelm.
Before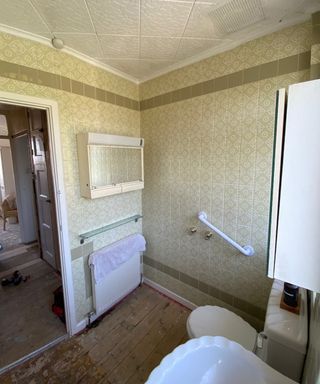 After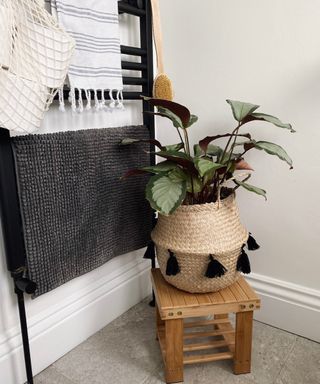 If the idea of attempting a similar bathroom renovation is daunting, don't be discouraged, Charlotte advises. 'To anyone thinking about trying out some DIY in their bathroom, I say go for it! There are plenty of YouTube videos and Instagram posts showing you how it's done. As long as you are able to take your time and pay attention to detail, you'll save yourself a tonne of money and have the satisfaction of knowing you did it yourself.'
Mitchell seconds this view and adds that it's ok if you don't get it right straight away, advising not to 'worry if you mess up or something doesn't quite go to plan as you can always try again. Making mistakes is sometimes the best way to learn and improve on your next attempt.'
Without a doubt, this is one of the nicest bathrooms on a budget we've seen in a good while.
Interview kindly provided by Tap Warehouse.