Period properties capture our imaginations for good reason: beautiful sash windows and intricate coving are features that a new build just can't live up to. But when it comes to getting your hands on one, many are either expensive or need a lot of work.
Pippa Jones' renovated flat is so well-renovated that it feels like a country house, despite being located in London. She's played with the proportions of her Victorian property, transforming it into a stunning home that's retained its period character while taking on Pippa's stylish, thoughtful touch, too.
Inspired to tackle your own project? We have masses of ideas and helpful advice on what to do and where to start in our feature on house renovation. For more real home transformations, head to our hub page.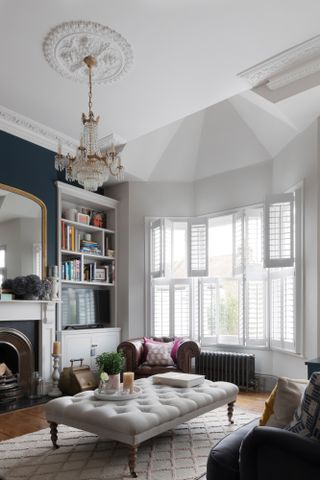 Profile
The owners Pippa Jones (@thelittlepipcompany), who works for a global consultancy firm, and her Cavapoo, Peggy
The property A three-bed flat within a Victorian terrace in Clapham, south-west London
Project cost £108,000
'My upbringing centered around the Devonshire countryside, doing up an old rectory my parents bought at auction,' says Pippa. 'We spent our days peeling off old wallpaper, scraping windows and attending antique markets – it's fair to say I was enchanted by its magic! I think my love for vintage was probably embedded from that experience, but it's also come from need, too.
'I love anything to do with property and I'm fascinated by everything – I had a real creative itch before that I'd never really expressed. But because my budget has always been limited, I've embraced second-hand in order to achieve the otherwise impossible!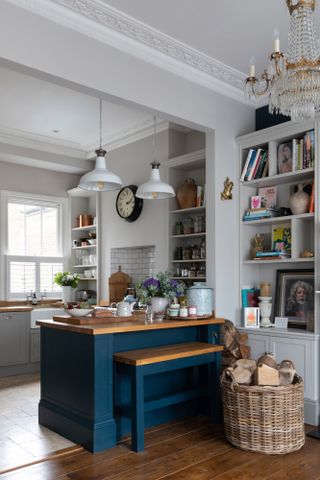 'I'd renovated a couple of properties before moving to London, and was renting while I saved up a deposit and figured out where I wanted to live. I'm not shy about taking on a project, and when I saw this place, while it wasn't what I was looking for – I'd wanted a ground floor flat and outdoor space, though I quickly realized my money wouldn't go far there – I could see the potential.
'I spotted a loft hatch when I went to view it and saw that a few other people on the road had done a loft conversion. That was the key, really – through doing that I've ended up with three bedrooms and a roof terrace, all over five levels.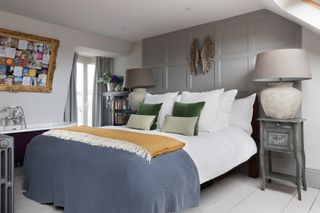 'When I had the keys, I concentrated on getting the downstairs liveable first, gutting the whole place, and moved in after a few months. I accepted that it would essentially be a very cramped one-bed flat for a while. My builder put a temporary door halfway up the first flight of stairs so that I could feel shut off from the work once they started the second phase, which included the loft conversion. I still had the dust to deal with, but at least I was in!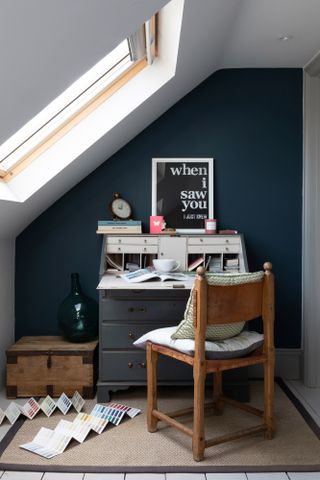 'I used a few tricks to make the flat feel spacious, including raising the ceiling height to 3.3m in the living room to create more volume. It's really unusual for a flat this age, and it's definitely the biggest "wow" moment for anyone who comes in.
'Bizarrely, I'm not a fan of open-plan living, but it made sense to have the kitchen and living room as one. I slightly reinstated the partition wall to delineate the different rooms, and I used different flooring to zone the space too. I also replaced the standard-size doors into that room and the middle bedroom with huge double doors, which helps scale things up and makes quite the entrance.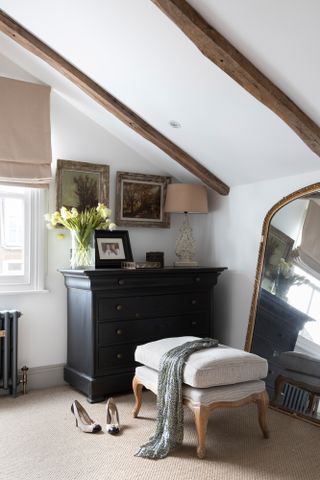 'There's a place for "old meets new" and modern inclusions, and you do have to be practical, but buying something from a shop doesn't compare to the charm of pieces you pick up from a fair and transform – like the bedside tables in my master suite, which I got for £30, painted and distressed. The search itself is fun, too. You go looking for something in particular, then spot something else and think, "Oh my God – I know exactly where that's going to go!"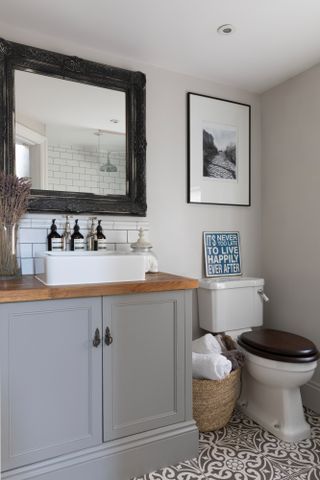 'I love the sitting room and kitchen because it's so unexpected with the ceiling height, but I'd have to say that my favorite part of the flat is the loft room – it's my cozy shutaway space. I put a roll top bath in there and even though it's small, it works. I don't think an evening goes by where I don't have a bath before bed and watch TV, read a book or listen to a podcast. It's one of the best decisions I made.'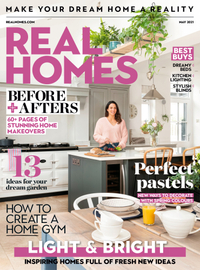 Subscribe to Real Homes magazine
Want even more great ideas for your home from the expert team at Real Homes magazine? Subscribe to Real Homes magazine and get great content delivered straight to your door. From inspiring completed projects to the latest decorating trends and expert advice, you'll find everything you need to create your dream home inside each issue.