Melanie Boyden started out her house search looking for a renovation project. After years living in married quarters while her husband worked in the army, she was used to making do – but once the couple were on the hunt for a home of their own, she was keen to break away from the magnolia walls she'd lived with for years and try something different.
Some time later, she's taken the parts of military life she loved – hosting parties and entertaining friends – and combined them with the elements she missed to create a home that's filled with plenty of interest. Her love for pattern shines through the floral murals that adorn her walls and the smaller pieces she's upcycled in creative ways. Lucky to have an already-extended house to work with, its her bold style that's brought it to life.
Want to put your own stamp on your home, just like Melanie has? We have lots of ideas and advice on what to do and where to start in our feature on house renovation. For more real home transformations, head to our hub page.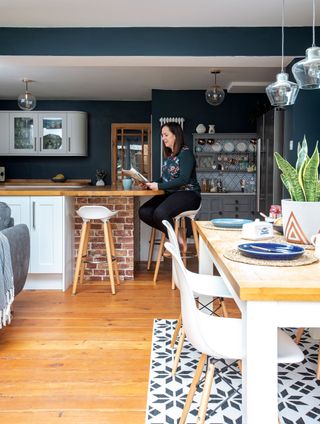 Profile
The owners Melanie Boyden lives with her husband, James, an IT consultant, and their children, Emiko and Zachary
The property A six-bedroom 1940s end-of-terrace in Shoreham-by-Sea, West Sussex
Project cost £41,000
'We were looking for a renovation project. This house had previously been extended over the converted garage to add a utility, bathroom and three bedrooms, as well as out the back of the kitchen, but we think the owners had run out of money because nothing had been done to it. There were still scaffold boards in place and no fitted kitchen or bathrooms. We knew as soon as we walked in that this was the one. It was lovely and spacious with a big garden. It meant we didn't have to fork out on an extension, but could gut it and make it ours. It had only been on the market for 24 hours, but I jumped at the chance to take it.'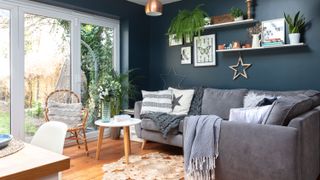 'In the kitchen I wanted a sink that faced the garden so I can see the kids when they're playing outside. We moved a lot when my husband was in the army and I learned what I wanted from a kitchen by living in lots of different houses. In one of them, the kitchen faced the street, which meant I could never see our back garden – I really felt that.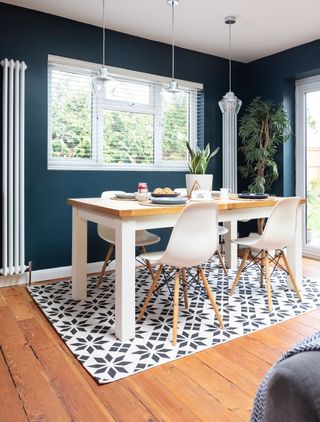 'Another key influence was the peninsula. It zones the space and keeps the kitchen separate from the seating area. If I was doing the project again, I'd probably have a bigger standalone island, though. We entertain a lot and everyone naturally stands around it, so it would be nice to have a bit more space there. In every project you do, you work out what works and what doesn't.'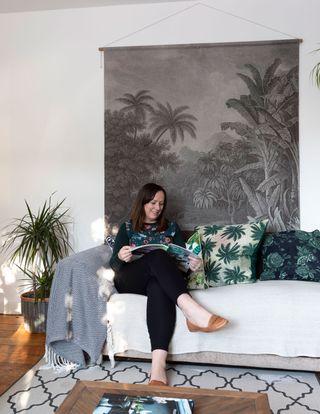 'Coming from a military background, we're used to having people round. I wanted the space to be somewhere everyone can come for drinks and food. The concept of zoning was centred around that: sit on the sofa and look out at the kids playing in the garden; gather at the dining table for a Sunday roast; host a drinks evening around the island.'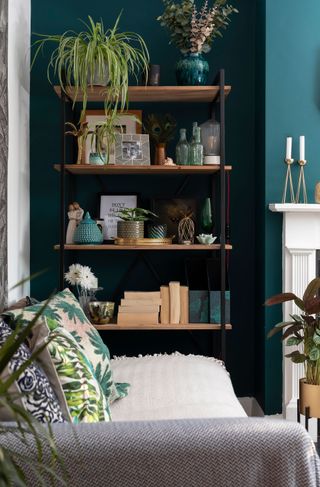 'I didn't realise just how much the island would get used – we rarely sit around the table unless we're having a sit-down meal. It just shows you can visualise how a room might work when you're planning it, but people don't always do what you think they will.'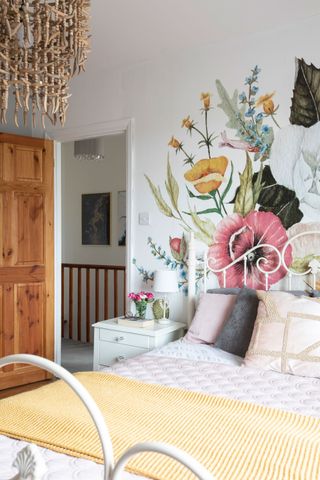 'We gutted the kitchen, lifted the floorboards, rewired and added the utility and downstairs bathroom in about 12 weeks. Then we sanded and varnished floorboards on the first floor, fitted carpets, replastered and reinstalled the fireplace in the master bedroom. We painted everything white, too. My style has changed massively over the years, and Instagram has been a massive driver. I was into that calm grey Scandi look. Now it's more eclectic, and I'm a fan of biophilic design; lots of plants, natural materials and floral murals.'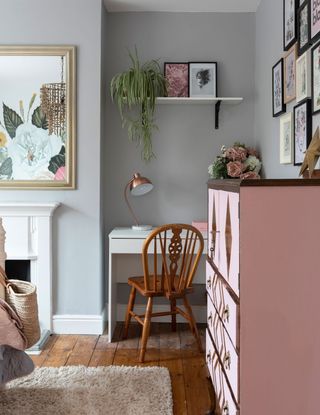 'I've always loved pattern and colour. Even when we were in married quarters, where the walls were always magnolia, I'd make sure there was pattern through cushions and curtains. I found the interiors community on Instagram and it opened up a whole new world. I remember seeing people post their geometric rugs, and I went to Ikea and bought loads.'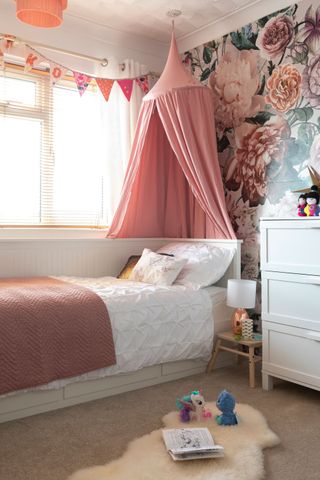 'We're used to living in and out of boxes so the renovation itself wasn't a problem. We had a slow cooker, and it's amazing what you can do with a kettle. We ate out a lot, too. The builders were friends of the family and we loved having them in the house. We'd just moved to the area and I knew nobody, so they were company for me. I enjoyed watching the house come to life. My husband is less keen to do another – he worries about the money side – but he does love this house. I've told him the next one will be even better.'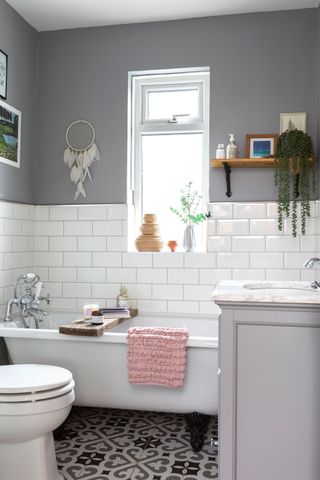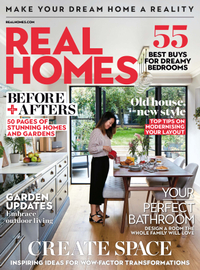 Subscribe to Real Homes magazine
Want even more great ideas for your home from the expert team at Real Homes magazine? Subscribe to Real Homes magazine and get great content delivered straight to your door. From inspiring completed projects to the latest decorating trends and expert advice, you'll find everything you need to create your dream home inside each issue.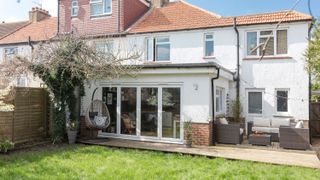 More reading: