For anyone transforming a dated terrace with a downstairs bathroom, it's tricky to know what your first move should be. One of the key pieces of advice estate agents always give is never to lose a bedroom, because the more you have, the better the resale value – but the solution to creating your dream bath and shower space might just lie in moving it upstairs. If you value a bigger bathroom over an extra bedroom and you're planning to stay in your home long-term, it's worth looking into going up.
Nikki Edwards found herself faced with a similar conundrum when renovating her Victorian terrace. Keep reading to find out what she did to create this beautiful bathroom.
Inspired to tackle your own project? We have masses of bathroom ideas and helpful advice on what to do and where to start on our hub page. Taking on a whole home? Don't miss our feature on planning a house renovation.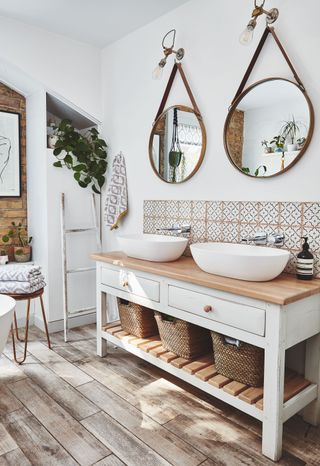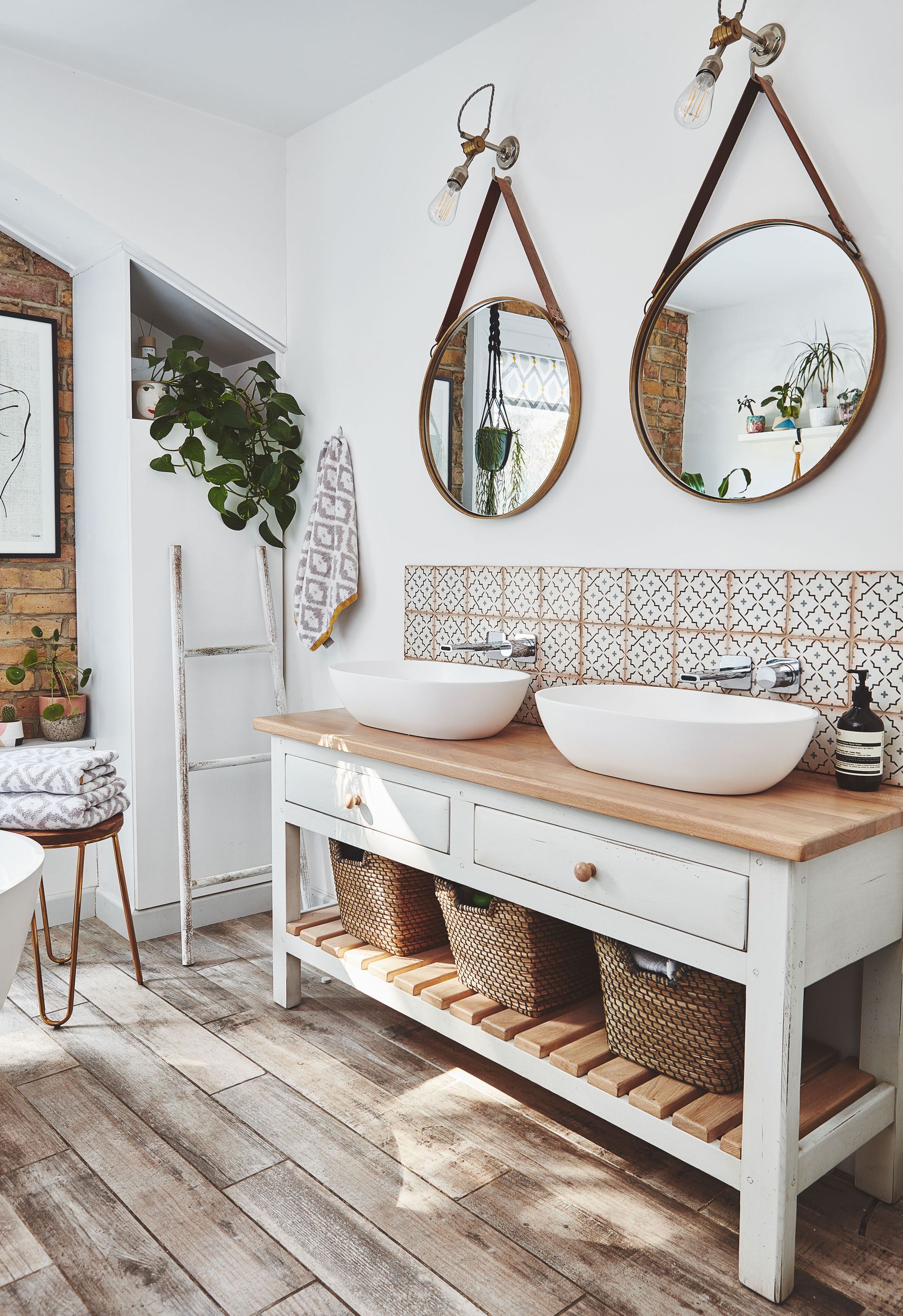 Profile
The owners Nikki Edwards (@this_e17_life), a solicitor and mediator, her husband Tom, a solicitor, their two children, and cats Scamp and Charles
The property A four-bedroom Victorian terrace in Walthamstow, London
Project cost £15,000 including furniture and fittings
The Edwards' family bathroom was situated at the rear of the property, past the kitchen. 'We had to go downstairs in the night if we needed the loo,' says Nikki. Thanks to a loft conversion, which created two extra rooms, she was then able to sacrifice one of the original bedrooms for the luxury bathroom she envisioned. She told us how she created her spa-like scheme.
'We bought the property with the view to renovating. We added a dormer to the loft, and that opened up the ceiling in this room, which was originally a bedroom. I always knew I wanted a bathroom on the first floor,' says Nikki. ' Other people on our street had split one of the bedrooms in two to create a smaller bedroom and a bathroom. They wanted to keep that third bedroom, but for me, it was more important to have a spacious family bathroom. Extending into the loft gave us two extra bedrooms and a shower room, anyway, so I was prepared to make the compromise and lose that other bedroom.'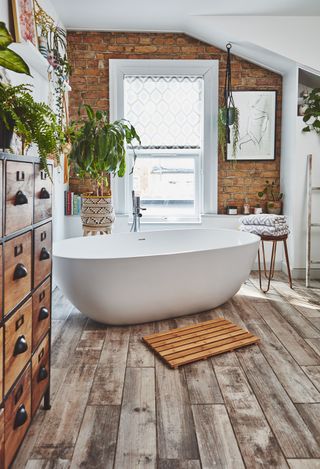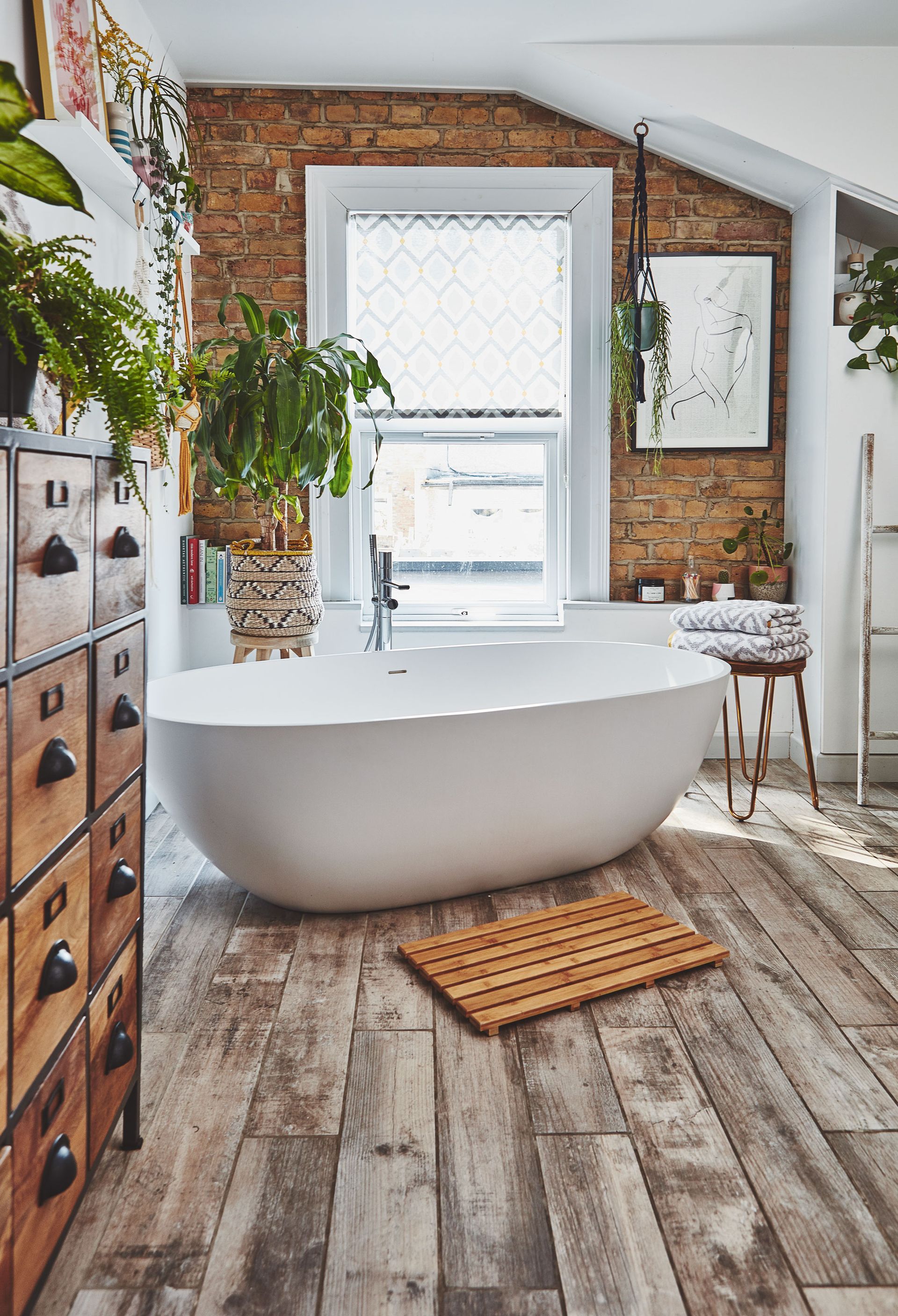 'I wanted a luxurious feel to the space, and one of the major decisions was whether to have a shower. I felt like the shower would need to be a walk-in style to keep it looking high-end, but it would have taken up a lot of room and changed the vibe. I only ever have baths, anyway – it's my husband who has showers, and he has a shower room in the loft – so it seemed to me that we didn't need one. Instead, we have a handheld showerhead. At the time, my friends said I was mad. For a shower person, I'm sure it seems like a crazy decision, but I think it was the key to making it a spa-like space.'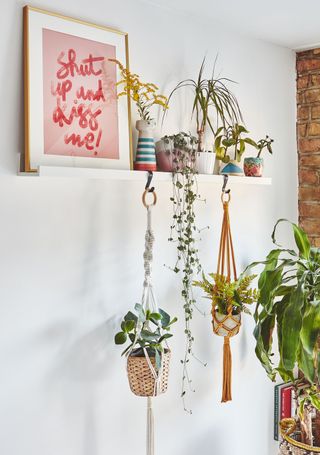 'I wasn't keen on fully tiled bathrooms and because I was only having a bath, not a shower, I didn't need them all over. Instead, I kept the walls plain white, which makes it feel more like a normal room rather than a bathroom. We have Moroccan-style tiles behind the sinks, adding colour and interest as well as being practical. The flooring is actually porcelain tiles but it looks like floorboards. The brick wall wasn't initially in the design. When we took the plaster down, it looked amazing, so we kept it.'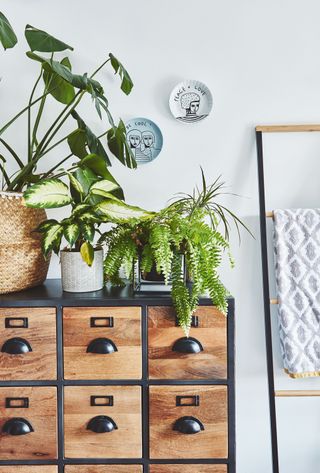 'I'd always wanted double sinks. It all ties in with that feeling of luxury. I don't like my husband using the other sink, much to his dismay. It's my bathroom, and the kids' – as far as I'm concerned, he has his own upstairs! We've fallen out over him trying to use mine and leaving his stuff everywhere. It's a real indulgence not having a second person leaving the cap off the toothpaste. I love the fact that this is a fully functioning family bathroom but it looks like an adult's.'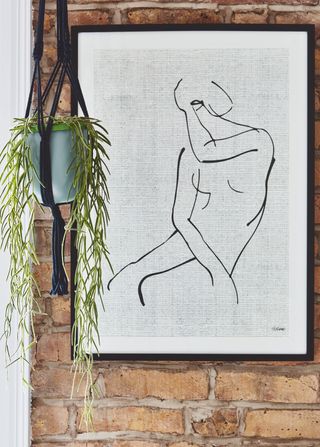 'The little touches are as important as the big-ticket items. Storage was essential for us. The wicker baskets under the sinks hold all the kids' toys and the unsightly bubble baths. In the apothecary drawers are all my products, the first aid kit, Calpol for the kids – everything you can imagine. Because it's all hidden away, it's still a calming, beautiful space. We also installed underfloor heating, which is all part of the experience – of stepping in and thinking, "Oh yeah, I want to be in this room." It's just a lovely place to be.'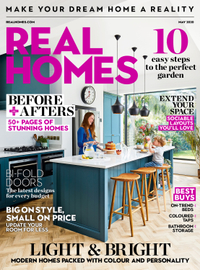 Want even more great ideas for your home from the expert team at Real Homes magazine? Subscribe to Real Homes magazine and get great content delivered straight to your door. From inspiring completed projects to the latest decorating trends and expert advice, you'll find everything you need to create your dream home inside each issue.
More reading: