Having rented ever since she left home for university, Aga Tomaszek had lived in all sorts of problematic houses. 'I lived in a new build long enough to know I didn't want to buy one, but I also rented a neglected 1930s home that had so much potential and I wished it was mine,' she says. 'I've been saving ever since I can remember and was finally able to buy my first home in 2018.'
Aga and Andrew knew the area and their choice was based primarily on school catchment. 'We were desperate for our daughter to be able to walk to school. The second criteria was for the house to be south facing, and third that the garden be big enough to extend but not too big.' Luckily, the couple managed to snap up their home in March 2018 and set about renovating their house just a few months later.
Profile
The owners Photographer Aga Tomaszek
(@thishousewemade), her partner, Andrew, a sound engineer and music producer, their daughter and dogs
The property A three-bed 1930s semi in south Wales
Project cost £45,000
The house was, as Aga describes it, a 'textbook granny pad' that hadn't changed much since it was built. The carpet and wallpaper was dated, the toilet was separate from the bathroom, there was no bathroom downstairs, and the kitchen was in a tiny 2x2m space. Her aim was to bring it into the 21st century and make it suitable for a small family and two professionals working from home.
'We're both creatives and it was important that we have a dedicated space where we could also bring clients,' says Aga. 'I'm a photographer and my partner is a sound engineering and music producer. His music crew and his studio clients always come round to listen to music or just have a drink after a day spent recording, so we needed a house that's great for entertaining as much as working into late hours.'
Aga combined her architecture background and her photographer's eye to help bring the couple's vision for the house together. They had builders knock through a wall in between the front and back reception rooms, then extended out by another 4.6 metres to give them an L-shape open-plan space that would contain their office, dining, living area and kitchen. At the rear, they installed four-metre-wide bi-fold doors, which illuminates the interiors with morning sunshine.
Once the shell was ready and plastered the couple took over the works. The kitchen was recommended to Aga by a colleague from the industry. 'It was manufactured by DIY Kitchens then installed and modified entirely by ourselves,' says Aga. 'When the island arrived the colour was all wrong – I almost had a heart attack! In hindsight, ordering the kitchen happened way too early for me, before I could picture the final vibe of the space. If I did it again I'd employ an interior designer to help me with the overall vision.'
Works took exactly nine months from the moment the couple got the keys to the day they moved in, just before Christmas 2018. Getting the interiors just right took a little longer. 'The polish came with time and oscillated around my love for plants – what started as one plant pot is now a real feature!' says Aga. 'The style just organically grew and started taking shape the moment all my favourite textures and colours crept in.'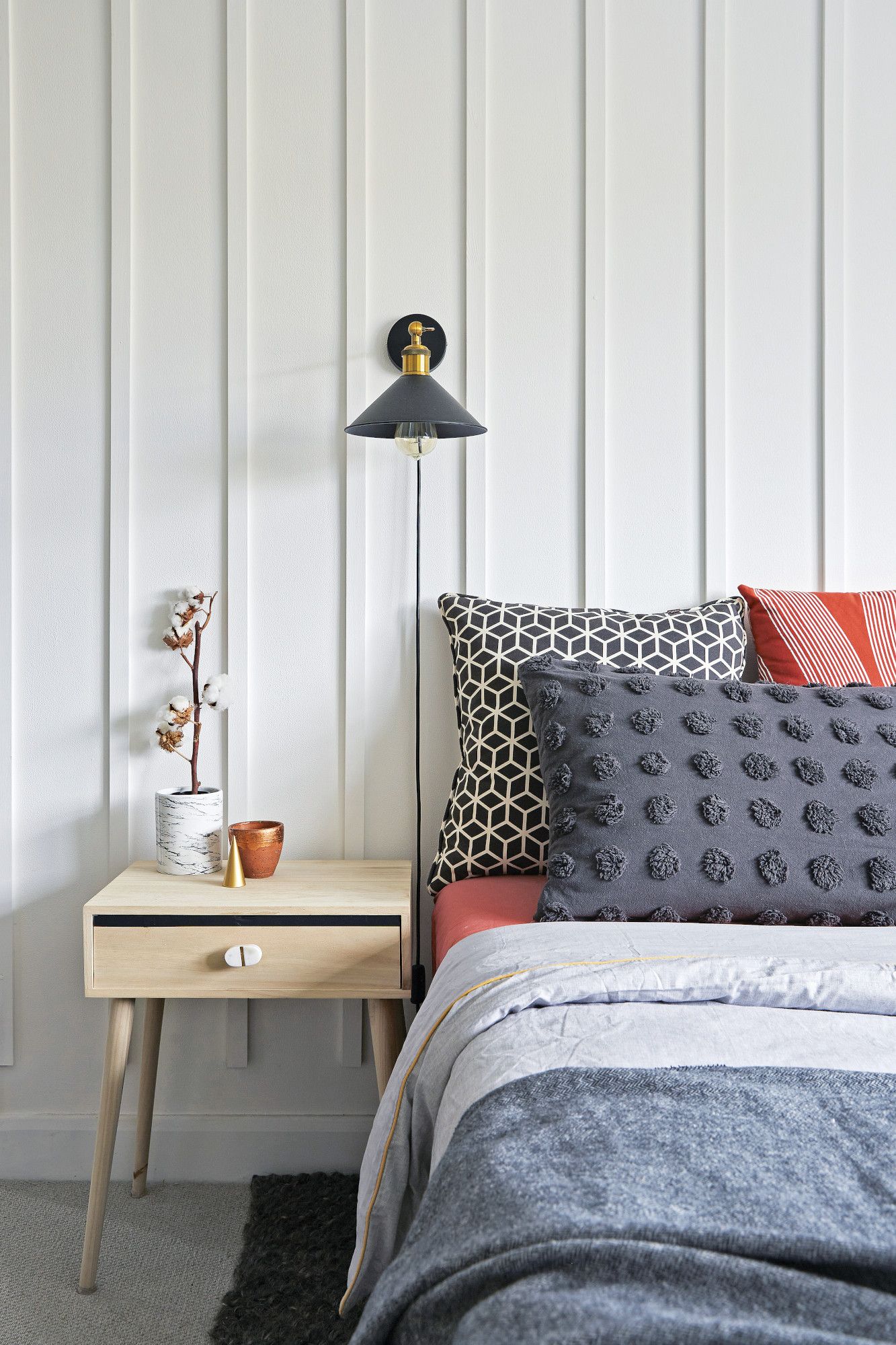 Aga's dad was able to help out in the garden. 'We built the pergola and seating area and the grass was started from seedlings, which saved money,' she says. 'We ordered the composite boards for the decking directly from a local manufacturer, then learnt from YouTube how to build a base. It took some elbow grease, but nothing a DIY savvy person can't do! I chose the decking to be wood effect – I wanted the living room floor to visually continue into the garden, making it seem even more spacious in size.'
Aga admits that the couple did make some key decisions too early. 'I ended up compromising on the flooring, picking an oak laminate – and to this day it's my biggest regret. We got ourselves a puppy and the laminate flooring already bears signs of use.' She also regrets not considering more industrial touches. 'In between wallpaper stripping, tiling and laying foundations, none of this occurred to me – but it'll all be useful research for the next project!'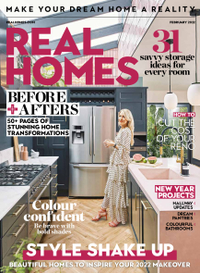 Subscribe to Real Homes magazine
Want even more great ideas for your home from the expert team at Real Homes magazine? Subscribe to Real Homes magazine and get great content delivered straight to your door. From inspiring completed projects to the latest decorating trends and expert advice, you'll find everything you need to create your dream home inside each issue.