Getting to know a property before you start making major changes gives you the chance to understand how the house works, and to devise solutions to poor design features. While Rachael and her family didn't live in their Victorian home prior to renovating it, her connection to it meant she had knowledge of the ins and outs of the building.

'After two years of renting, we bought this place from my good friend,' she says. 'People were saying, "Don't you think it's weird living in her house?" but I knew it would be mine once we'd finished with it. She comes round for drinks and doesn't find it strange at all.'
If you have your own period property to makeover, we have got lots of ideas and advice on where to start in our feature on house renovations. For more real home transformations, head to our hub page.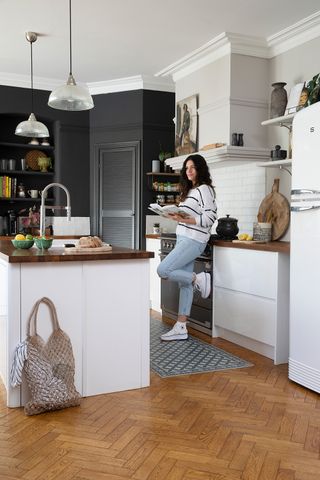 Profile
The owners Rachael Wilshaw (@beetrootandblack), a photographer, her husband, Matthew, who works in finance, and their children, Lily and Harry
The property A four-bed Victorian semi in Eaglescliffe, Stockton-on-Tees
Project cost £40,000
Having lived in different countries and styles of properties, Rachael and Matthew were clear on what they wanted from their new home. 'When we decided to move back to my hometown after living abroad and then in London, we both agreed our new house had to be a period property,' says Rachael. 'The place we were renting was a new build and that just confirmed how much we love original features such as the high ceilings. Plus older properties are well built – they're strong and they're not going anywhere!'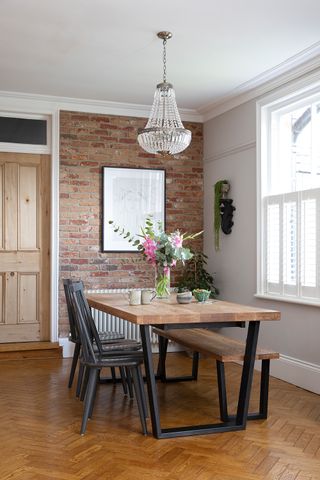 The couple approached their project with a plan, and sticking to it saved them time and money over the two months the works were taking place – though they had to make compromises at the very beginning. 'We initially wanted a five-bedroom house, and thought there was the potential to go into the loft,' says Rachael. 'However, we're in a Conservation Area and weren't allowed to add a dormer.'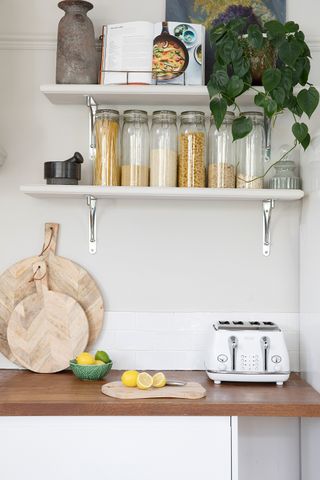 'We're also end-of-terrace with a hip-end roof – which means that while the floor space was there, we didn't have enough head height. It would also have cost a lot to put the stairs in, so we scrapped that plan. Instead, we took the opportunity to dig up some of the front garden to make parking space.'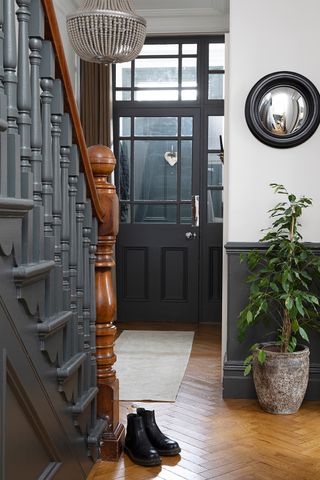 The works, which involved reinstating damaged period features, adding a new shower room upstairs and a WC downstairs, giving the kitchen a makeover and installing new flooring throughout, took just two months to complete, despite the challenges the couple faced along the way. 'I didn't have experience project managing and wanted a contractor that could come in and do everything,' says Rachael.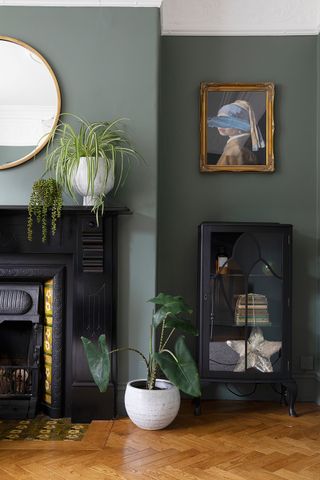 'But it turned out to be the decorators who were amazing from start to finish. They were the heroes in all of the renovation. They fixed a lot of jobs other trades should have fixed as they went on, especially issues with plaster work. Because some of the walls and ceilings had been painted with distemper paint, they had to scrape it off before they could paint over it.'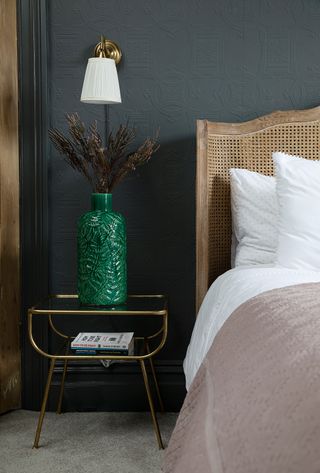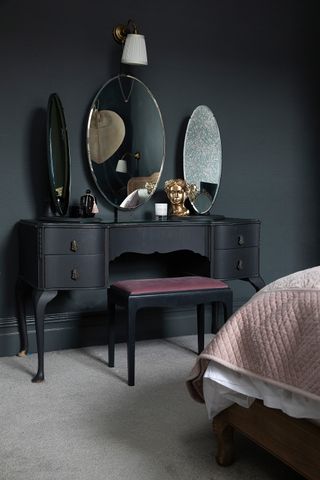 Since the decorators moved out, Rachael has continued to add personal touches to make a house she's known for so long her very own. Her favorite space is the living room at the front of the house.
'It's the prettiest room and the space where I like to chill out,' she says. 'It used to be neutral and I wanted something warmer to make it feel cozy, so we went for Farrow & Ball's Green Smoke. Because the room has a laid-back, casual vibe, I wanted something fancy for the lighting in contrast, and I added a ceiling rose to complement the coving.'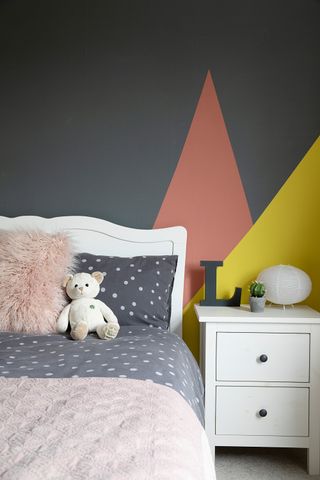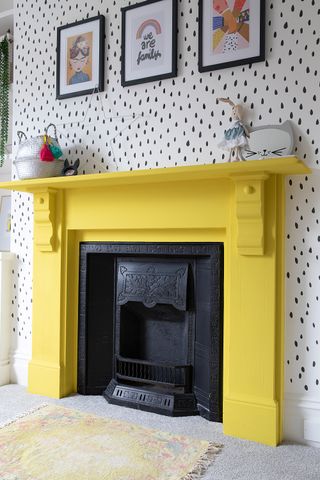 The bathroom, meanwhile, feels light and spacious, with rustic brick slips adding texture, while upstairs, daughter Lily's room is a fun, creative space with pops of color. Now all their hard work is done, Rachael and her family can sit back and relax – in a house that's perfect for them.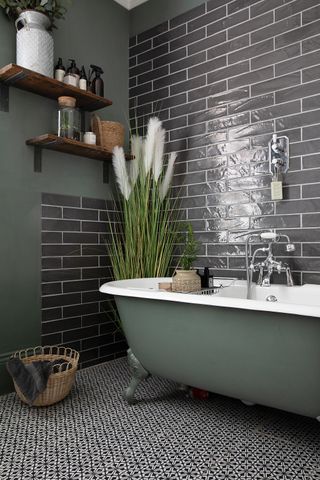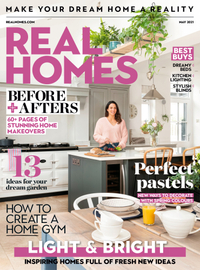 Subscribe to Real Homes magazine
Want even more great ideas for your home from the expert team at Real Homes magazine? Subscribe to Real Homes magazine and get great content delivered straight to your door. From inspiring completed projects to the latest decorating trends and expert advice, you'll find everything you need to create your dream home inside each issue.