For years, Peter and Sebastien admired this student house directly behind their flat in Brighton. They watched a new neighbour move in and add a loft extension, making them love it even more. As luck would have it, the property soon appeared on the market as a half-finished renovation, which the couple just couldn't resist.
They updated the kitchen, bathrooms and bedrooms, added a conservatory to embrace the stunning views, and renovated a basement bedroom. To fund the project, they made the most of their location by renting out rooms, and transformed the space, one room at a time. They've now opened up their home as a bed and breakfast, allowing more people to appreciate their beautiful, artisan-style home.
Project Notes
The owners: Peter Boorman, a health promotion practitioner, lives here with his partner Sebastien Laboret, a casino inspector, and their three cats Jackie, Joan and Cilla.
The property: A four-bedroom Edwardian terraced house in Brighton.
Total project cost: £36,800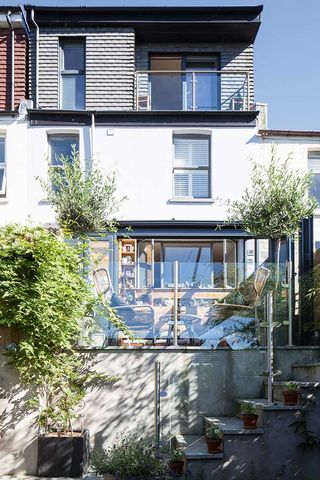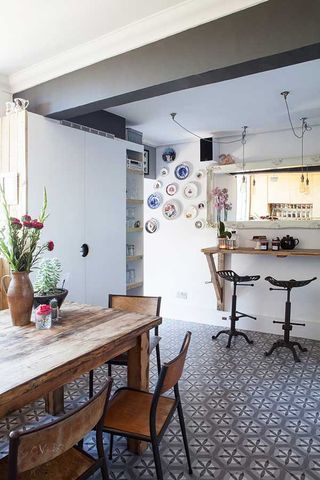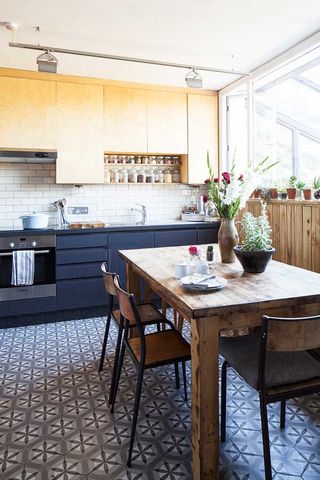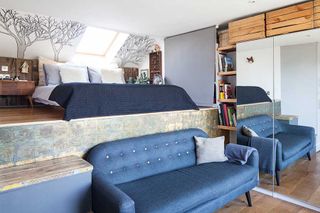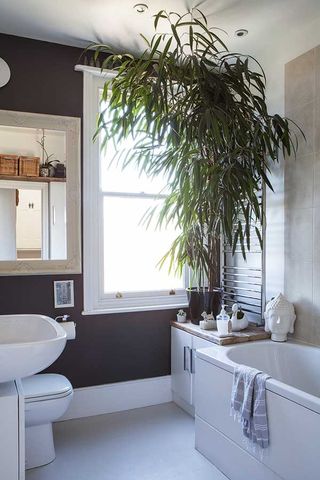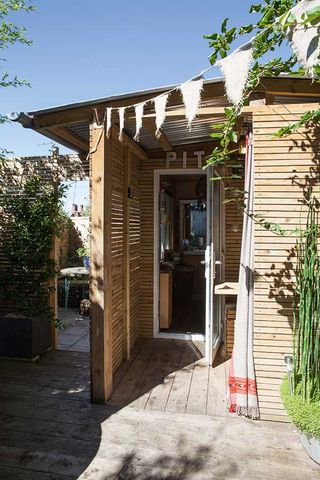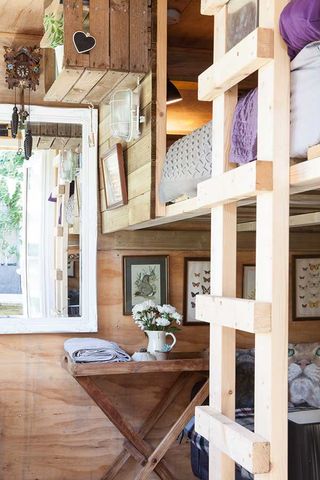 Like the look of this property? Peter and Seb have opened up their home as a B&B, check out Number34Brighton.com to find out more
A note from the owners
At Number34 we've created an individual and homely interior, using locally sourced materials which have been recycled and reworked to give a new purpose. We love to find new uses for unloved vintage items which give our home character and warmth.
We share Number34 with our three cats Jackie, Joan & Cilla and the Queen features throughout. We've combined our love of interior design with our other passions — Her Majesty, food, massage and felines!
The produce we provide for breakfast, dinner and cocktails are mostly homemade, and locally sourced. We are trained chefs and massage therapists with a lifetime's experience of the hospitality industry.
The house and garden benefits from being split level, which creates a range of different spaces for guests, so they have privacy or the option to share a space if they wish to meet other guests.
To enhance the guest experience, we also offer evening fine dining, cocktails & pintxos parties and Her Majesty's high tea served in the garden. All homemade with love.
We rent our five rooms separately or the whole house for up to 10 people. Number34 is great for group bookings who want the whole package of breakfast, dinner and cocktails or a massage before bed. We're located close to the centre of Brighton on the main bus routes or 20 minutes walk. There is also free on-street parking available. For more information, check out our Facebook and Instagram pages, and head to Number34Brighton.com.