1. Coastal cottage on the water's edge
When Tom Helme took over the Carskiey estate, he couldn't wait to renovate the little coastal cottage on site (above). Both ends of the property were extended, with doors made out of teak from the main house, and sand from the beach used to make concrete for the floor. Tom's inspiration for the cottage was the idea that a retired sea captain might have lived there, so the rustic minimalism of the interior against the rugged landscape complements this idea perfectly.
2. Coastal 1930s weatherboarded cottage
Having once co-owned a property in Suffolk's Sandlings peninsula with friends, Michael Beanland only had one place in mind when it came to escaping London.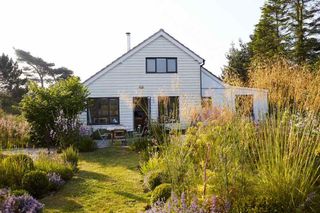 An architect and then a lawyer, Michael was drawn to the quiet relaxation of the coastline, and although it was a labour of love to extend and renovate the property, he loves it enough to regularly make the two-hour journey.
3. A restored 18th-century Highland croft cottage
The coast of Highland Scotland is rugged and dramatic – the perfect place to see waves crashing against the rocks, and Sara Wallace recognised its beauty when she took on this near derelict croft cottage.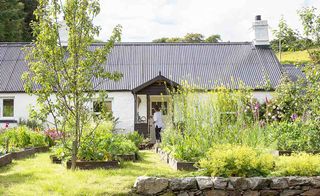 Originally built in 1780 and extended in the 1950s, the house has a traditional cottage garden, creating a striking contrast with the geography. A large kitchen-diner creates a flow between spaces, and the simple decoration and muted colour scheme complements its coastal surroundings.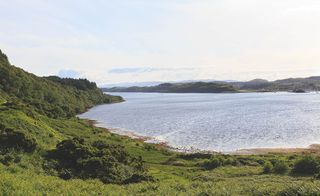 4. Characterful timber-clad coastal home
Walking this stretch of the Kent coast many times, Caroline and Graham Yates couldn't understand how such an unappealing 1960s property could exist in such an idyllic setting. In 2011, when the house came up for sale, the couple set out to change that, and now what was once a pebble-dashed exterior with glass brick stairs is now a beautiful timber-clad home, befitting its seaside surroundings.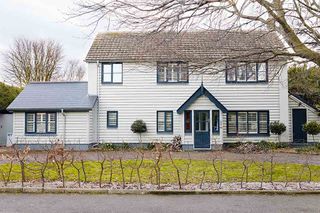 5. Coastal Swedish Summerhouse
Situated on one of the Stockholm archipelago's 30,000 islands, this charming Swedish home has been in Hedvig Torneman's family for over 60 years, with different generations putting their own personal stamp on it. A private paradise for the family, the secluded property, with its unique geography, is just feet away from the shore, and from the decked dining area you can see straight across to another island.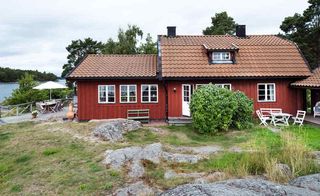 6. Colourful Grade II-listed Devon Farmhouse
The Gavins were outgrowing their three-bedroom house in Shepherd's Bush, and were drawn to the coast on weekends and holidays by Peter's love of sailing. As the family drove down a leafy Devon track, there was an audible gasp from the kids in the back seat when they found their new farmhouse home – the perfect property in the perfect setting.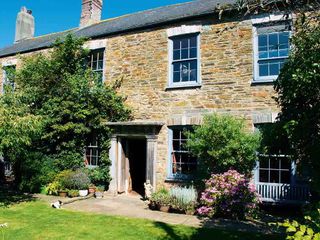 7. Designer Jan Constantine's Coastal cottage
It's impossible to have a list celebrating coastal living without a home in Cornwall, a county that evokes thoughts of fish and chips on a sunny beach as much as stormy nights at sea. Situated in the active but ancient fishing town of Port Issac, this cottage is clad in traditional Cornish slate, with its soft blue door standing out from the neutral, weather-beaten exterior.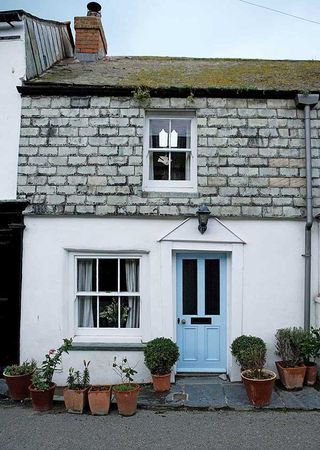 8. A coastal renovation
In a coastal town near Exeter in Devon, a wing of this Grade II-listed Georgian house was neglected and waiting for Christina and Nigel Dickinson to restore it, and the couple couldn't pass on the opportunity to live in such a stunning location.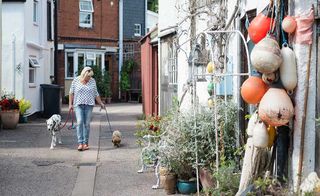 A palette of sea blues, duck egg and pastels flow through the house and connect the interiors to their beautiful setting.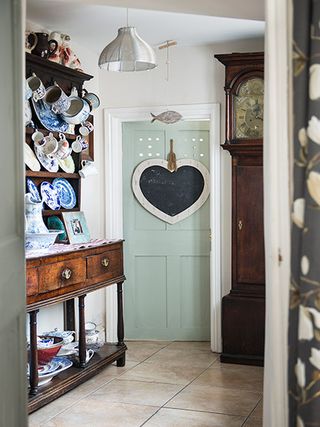 How to get the coastal look at home
You don't need a pretty coastal cottage to get the nautical feeling in your home. Even if you live in a landlocked city, here are ways to take the coast home.
Painted wooden panelling adds a touch of coastal charm, while creating a hardwearing wall surface
Accessorise with soft furnishings and fabrics in nautical stripes
Display seaside souvenirs in small groupings for a subtle look
Use a colour palette of neutral tones and blues
Untreated wood (or even driftwood), brass and rope are popular material choices, but don't go overboard