We love a good deal come Black Friday – and because we know you do too, we're offering a huge 50% off a subscription to Real Homes magazine over Black Friday weekend. That's right! Get all the latest news, trends, advice and ideas delivered direct to your door even less with this amazing offer – for a limited time only!
Perfect for anyone who's passionate about their home and interiors, each issue is packed with 100s of home transformation ideas that anyone can achieve, whatever your budget. And with plenty of inspiring reads and amazing real homes to browse, it's the perfect way to take a bit of time out of your busy day to relax with a cuppa and your new magazine. 
If you're looking for inspiration for your next home improvement project, you'll find everything you need in Real Homes magazine, whether you're on the hunt for ideas for creating an open-plan layout, quick and easy decorating projects, transforming the kitchen or bathroom for a modern new look or updating your living room with the latest decorating trend.
What are you waiting for? Subscribe to Real Homes magazine today and save a massive 50% – it's too good a deal to miss! Terms and conditions apply.
5 reasons to subscribe to Real Homes
It's the perfect magazine for anyone with a passion for interiors.
Each new issue is packed with great new ideas for your home. Be ahead of the crowd when it comes to interiors trends.
We love helping you save money. Not just with our subscription offers, but our mag is brimming with home transformation ideas for every budget. Take the plunge and let even more savings roll in.
Packed with fantastic features, each issue is a great read that will keep you entertained and informed while you're stuck at home more. 
You'll never miss an issue as we'll deliver it straight to your door and device.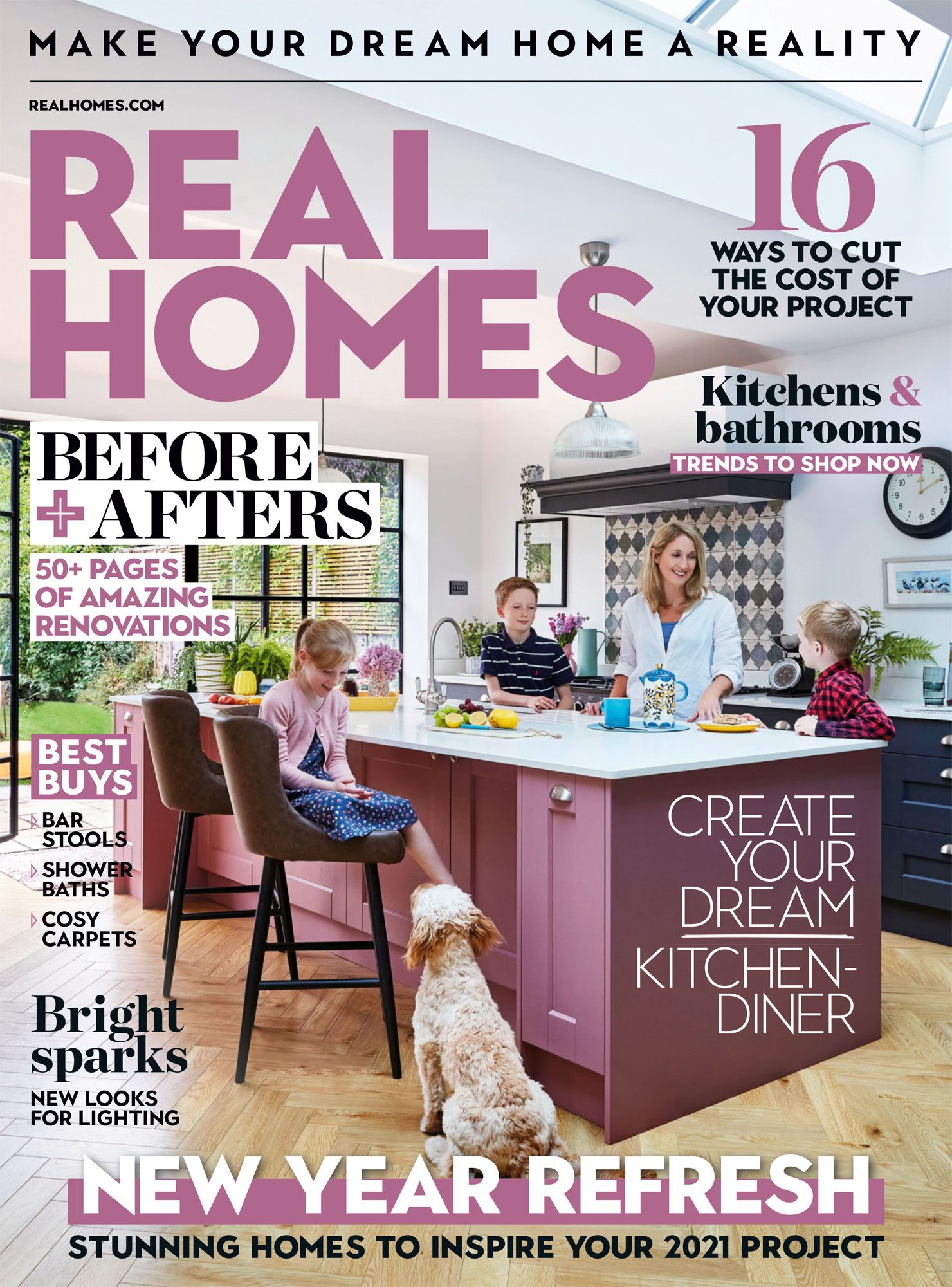 Subscribe to Real Homes magazine for half price this Black Friday weekend
Love what you see on RealHomes.com? Then you'll love our magazine. Treat yourself to a half price subscription today and get every issue delivered direct to your door!
From stunning completed projects to the latest decorating ideas you can try in your own space, you'll find plenty to keep you entertained and inspired inside each issue. Subscribe today and save a huge 50%! Terms and conditions apply.
View Deal