Looking for a quick craft ideas? Here's how to decorate a plant pot. These DIY terrazzo planters are super easy, bang on trend and you don't need to be a skilled artist to make them.
Created by craft designer Sophie Tarrant, this simple terrazzo paint project from Rust-Oleum has got us all wanting to show our plants some extra love by displaying them in a colourful planter like this. Plus, it means you've finally got a use for all those tester pots of paint currently gathering dust in the garage.
Want to give it a try? Read on for how to achieve it in four simple steps. For more garden ideas, head to our hub page. Find tons of craft ideas on our dedicated page, too.
If you want to try your hand at more DIY ideas, check out our other weekend projects
How to decorate a plant pot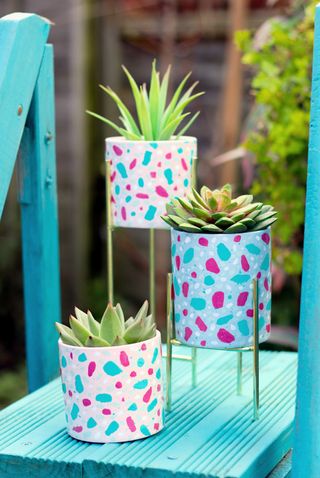 You will need: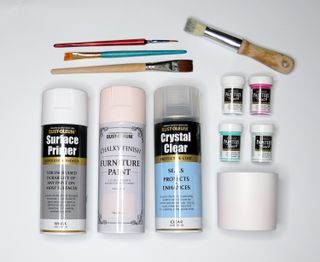 Step one: prep your plant pot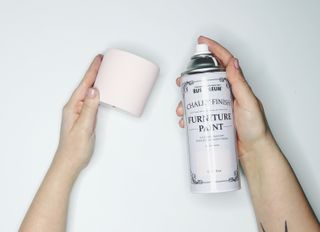 If you can't make it to the shops to buy a new plant pot to decorate, why not upcycle one you already have in the house and give it a new on-trend look?
Thoroughly clean the pot and allow to dry. Place it on some newspaper or an old sheet and make sure you're working in a well ventilated space, ideally outside if the weather is good.
Spray with the surface primer and allow to dry. Apply a thin layer of paint in your chosen colour, allow to dry, then add a second coat. This project uses Rust-Oleum's Chalky Finish Furniture Paint.
Step two: start decorating your plant pot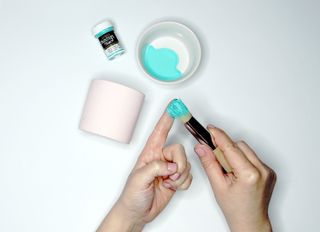 Using a dry paint brush, dip the tip into a small pot of paint. It's best to use a water-based paint that's suitable for indoor and outdoor use – this project uses Rust-Oleum's Painter's Touch.
Use your fingers to flick small flecks of paint all over the surface of the plant pot. Leave to dry.
Step three: create the terrazzo effect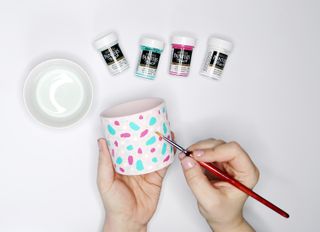 Using a smaller paintbrush and a range of different colours, you can now create further decorative details by adding small splodges of paint on the plant pot. Try not to create too uniform a pattern as the more random it is, the more effective the plant pot looks.
Step four: seal your design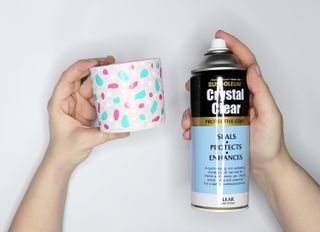 To seal your finished paint effect, use two coats of clear spray to protect it from damage. Allow each coat to dry throughly.
A trio of designs filled with your favourite plants will make an eye-catching and fun display in any corner of your home. All that's left to do now is keep your houseplants alive – easier said than done in our experience!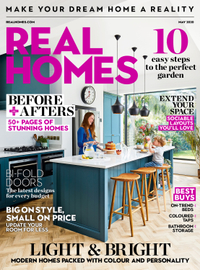 Get Real Homes magazine delivered direct to your phone or tablet
Can't get to the shops but don't want to miss out on the latest issue of your favourite homes magazine? Don't worry as you can subscribe to our digital subscription offer and have every issue of Real Homes magazine delivered direct to your device.
From stunning completed projects to the latest decorating ideas you can try in your own space, you'll find plenty to keep you entertained and inspired inside each issue. Don't miss our special deal – subscribe today from just £1.78.
More quick garden projects to try