As a self-confessed candle buff (ask my husband if you don't believe me) I can definitely recommend a Christmas candle — or six — this holiday season. Because nothing screams Christmas more than turning your tree lights on, putting on The Holiday, and lighting your favorite festive scent, waiting for its smell to fill your room with pure joy. Oh, and snapping a satisfying story for Instagram of course because if you don't post it, it didn't happen — right?
I've spent my fair share of time testing candles in my two-bedroom apartment that I share with my (sometimes smelly) pug. All of the candles I love are featured in this guide, plus a few extra for the holiday season. Before recommending, I always light a candle several times to check for tunneling and soot, and because I am trying to be more sustainable I will always find something to do with the vessel afterward.
I try these candles so that you know if they're good before you buy them, and not only are these all great for lighting in your own apartment or home this December, but they make incredible gifts. Don't believe me? I've already bought more than one of them for my friends who always tell me how nice my apartment smells whenever they come over (isn't that just the best compliment ever?).
I can have plenty more home fragrance recommendations where those came from, too, from reed diffusers to room sprays.
The 6 Christmas candles you should buy this December
Why you can trust Real Homes Our expert reviewers spend hours testing and comparing products and services so you can choose the best for you. Find out more about how we test.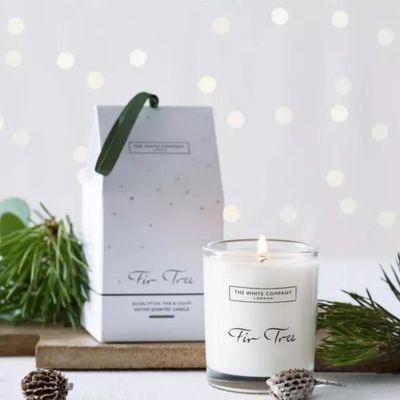 (opens in new tab)
1. The White Company Fir Tree
Burn time: 5 hrs–135 hrs
Sizes: 6
Notes: Festive/woody
Wax: Mineral
This always has been and always will be my favorite Christmas candle. Why? It smells like your Christmas tree, but better — and 10 times more fresh. Though festive, it's still vibrant and a little woody so it would work well pretty much anywhere in your home.
2. Yankee Candle Snow Globe Wonderland
Burn time: Up to 90 hrs
Sizes: 8
Notes: Festive/fresh
Wax: Soy blend
If you're on a budget or looking for a larger festive candle, then this is the one. It works best in medium-sized rooms yet it's anything but overpowering. It smells fresh, green, and a little festive. So really, you could light it in your home after Christmas (if you've not finished it by then). With two cotton wicks and a soy blend, I found it burns clean and so far has been tunnel-free.
Burn time: Up to 50 hrs
Sizes: 2
Notes: Festive/fresh
Wax: Sweedish rapeseed wax
This wow-worthy Christmas fragrance is nice and subtle, yet definitely festive enough to get you in the mood. Scented with It's suitable for pretty much any space, small or large, living room or bedroom, and it's nice and fresh so as not to clog the air you're breathing. It also never overpowers a space. I also love that its packaging and design are eco-friendly.
(opens in new tab)
Burn time: Up to 50 hrs
Sizes: 3
Notes: Spicy/woody
Wax: Natural
I love a Neom candle, mostly because they are 100% natural but this one is also super festive and really great for larger spaces like your living area or your bedroom. I love that it sits inside a gorgeous orange vessel to add a pop of color, plus it smells exactly like Christmas thanks to the blend of sandalwood, frankincense, and nutmeg. A warming and welcoming scent you won't forget.
Burn time: Up to 100 hrs
Sizes: 2
Scent: Festive/spicy
Wax: Paraffin
I am a big fan of Nest New York candles, so I had to mention their Holiday collection in this roundup. This candle is festive in more ways than one thanks to its stunning gold design that I am slightly obsessed with. It has notes of pomegranate, mandarin orange, pine, cloves, and cinnamon with a hint of vanilla and amber. So it's citrusy with a festive spin. It's the candle you want in the middle of your coffee table this season.
6. Diptyque Sapin Pine Tree
Burn time: Up to 60 hrs
Sizes: 2
Scent: Festive/woody
Wax: Paraffin
Another brand favorite, I also think Diptyque candles are hard to beat. The new limited edition festive aroma really is something else thanks to its beautifully decorated jar and festive green wax. It's woody yet warm, and a little sweet. In other words: it's a unique blend. Once lit it'll be sure to wow as its gold accents glow in the dark.
More of our favorite scented candles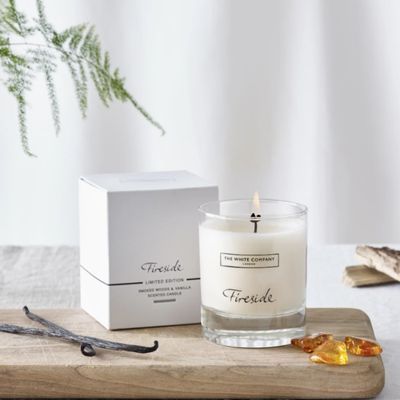 7. The White Company Fireside
Burn time: 70 hrs
Size: 27 oz
Notes: Woody
Wax: Mineral
My favorite scented candle for fall, this candle imitates the fragrance of a roaring fireplace. It's cozy, warm, and the perfect addition to a living room. It's poured in the UK and comes in a classic glass vessel in various sizes. I buy it year after year, and my guests always comment when it's burning. I also have it as a reed diffuser.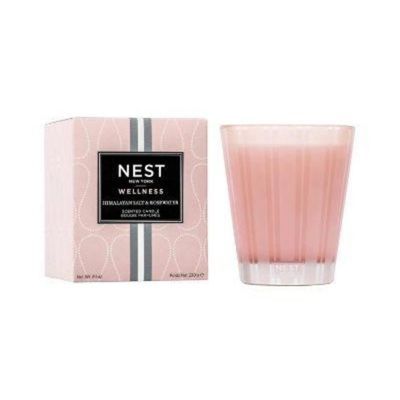 8. Nest New York Himalayan Salt & Rosewater candle
Burn time: 50–60 hrs/75–100 hrs
Size: 8.1 oz /21.2 oz
Notes: Floral
Wax: Paraffin
This has to be my favorite candle for year-round use. Not only does it look luxurious, but it smells incredible. I have the three-wick version and it floods my entire bedroom with its scent. It even offers a clean burn, too so is a great option if you're guilty of making a few candle mistakes. AKA: soot-filled candle jars! It comes in a luxury pink-tinted glass vessel that's frosted with stripes.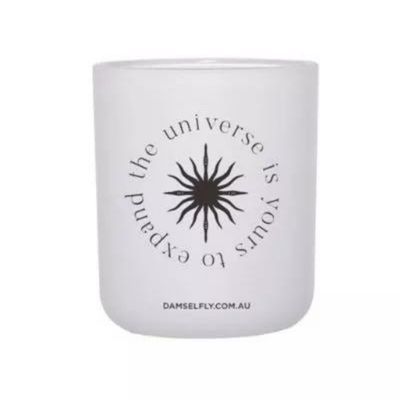 (opens in new tab)
9. Damselfly Grace Universe
Burn time: 60 hrs
Size: 10.5 oz
Notes: Fresh/herbal
Wax: Soy
I really like this candle for spring and summer. Its gentle yet sweet fragrance has the ability to fill a room from corner to corner. It's best for living rooms, entryways and bedrooms as it's far too nice for a bathroom or kitchen and it burns super clean. It's made using soy-based wax with a burn time of 60 hours and two lead-free cotton wicks.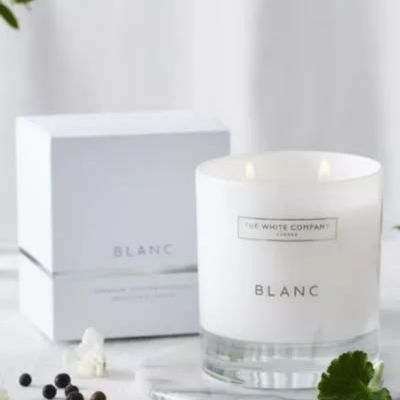 (opens in new tab)
10. The White Company Blanc
Burn time: 55 hrs
Size: 9.8 oz
Notes: Fresh
Wax: Mineral
This is my favorite crowd-pleaser scent from The White Company, and possibly the best candle I can recommend if you want something luxurious. Light this candle at any time of year, and in any room in your house, to wow guests and complement your interiors. This subtle fragrance is a crispy floral fragrance that fills an entire room, and I can recommend the two-wick size. Just know to expect some soot around the corner of the elegant vessel.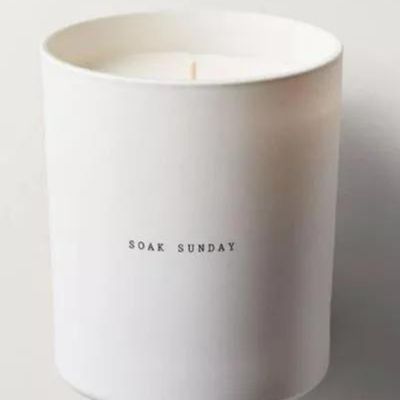 (opens in new tab)
11. Soak Sunday Cleo's Paradise Honey & Oat
Burn time: 35 hrs
Size: 8.1 oz
Notes: Warm
Wax: Unsure
I love this warm candle for making my bedroom feel cozy — in both looks and scent — as it's a fitting yet subtle blend of honey and oats with an impressive throw performance. I've had guests comment on its scent, and I adore its simple yet stunning white glass vessel. It burns clean though you'll need to trim the wick often.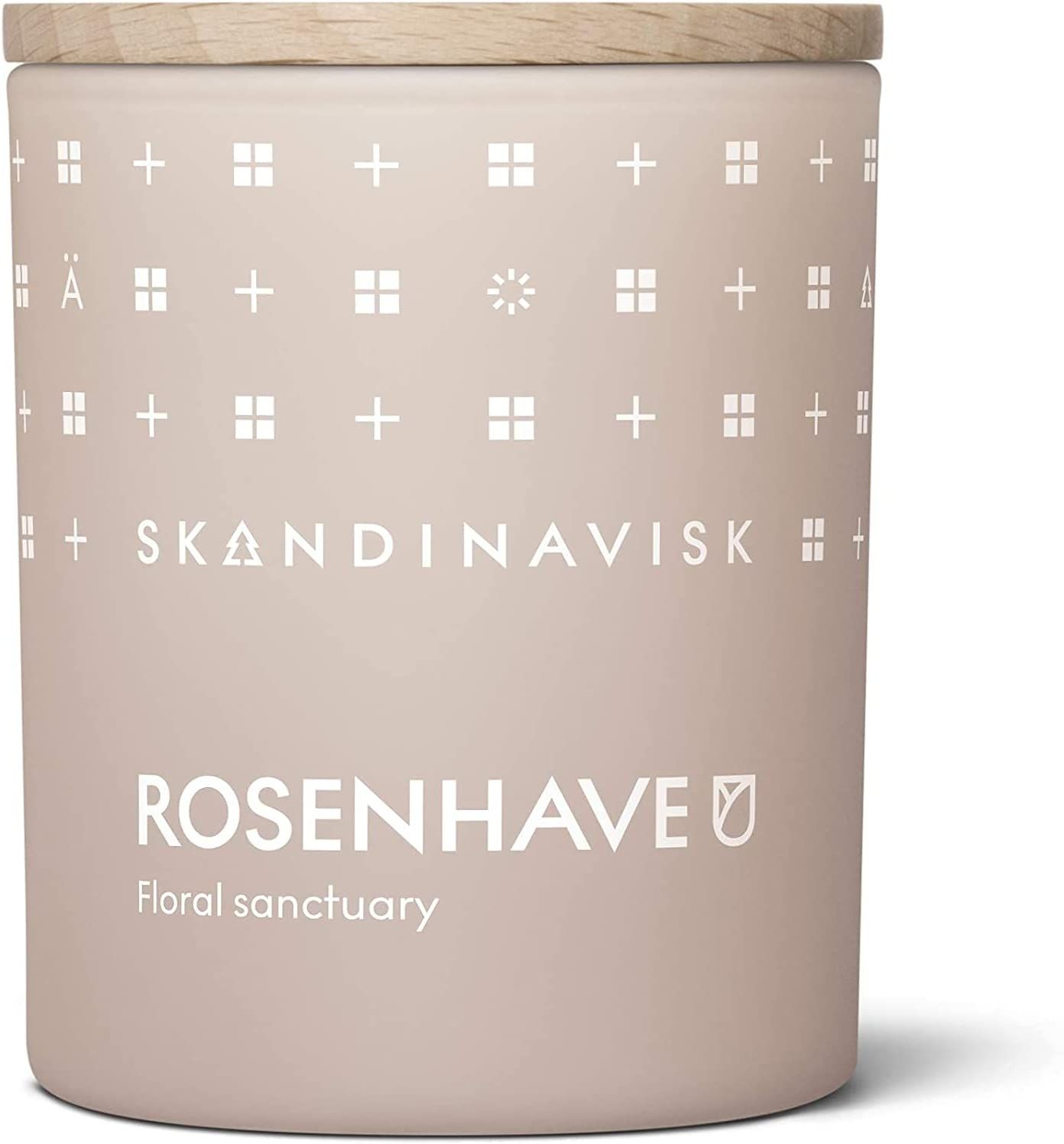 12. Skandinavisk Rosenhave
Burn time: 20 hrs/50 hrs
Sizes: 2
Notes: Floral
Wax: Sweedish rapeseed oil
My go-to floral fragrance is eco-friendly and perfect for summer and spring, thanks to its delightful floral aroma. Perfectly subtle yet still fragrance, it sits inside a pink recycled glass vessel that's decorative, with a wooden lid to prevent dusting. It's vegan, cruelty-free, and organic, and it burns clean. Need I really say any more?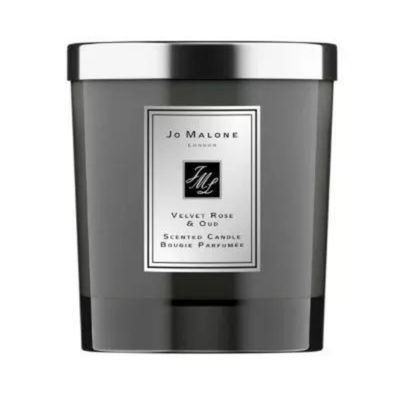 13. Jo Malone Velvet Rose & Oud
Burn time: 45 hrs
Size: 7 oz
Notes: Floral
Wax: Soy
I have this candle sitting in my entryway as I write this, and it emits a gorgeous yet serious smell of rose and smoky oud wood, making it classy and unique in comparison to other floral fragrances. Though it is strong and sometimes it can scent a room without even being lit. It comes with a lid to conceal its fragrance and to act as a protective plate when the candle is burning. Crafted with natural cotton wicks, I have the limited edition version which had black wax. It gets top points for luxury.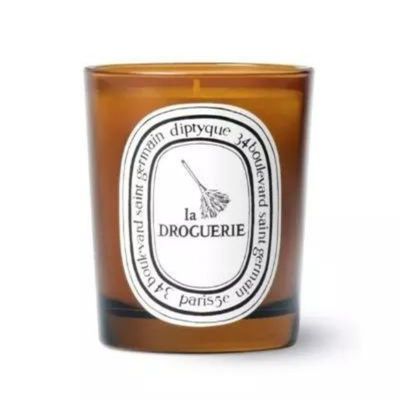 (opens in new tab)
14. Diptyque La Droguerie
Burn time: 60 hrs
Size: 6.7 oz
Notes: Herbal
Wax: Paraffin
Made in France and designed to banish odors in your kitchen whilst cooking, this candle is scented with basil, mint, and tomato leaves. I like to light it 30 minutes before cooking something smelly, then I will blow it out 30 minutes after I've finished cooking and it banishes odors. It offers an impressively clean burn from start to finish, and its amber glass vessel looks super luxurious. It's great for when you've got guests over for dinner.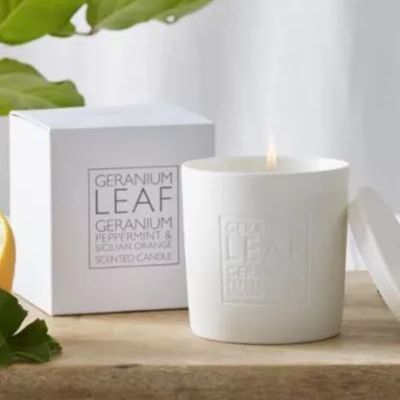 (opens in new tab)
15. The White Company Geranium Leaf
Burn time: 28 hrs
Size: 4.9 oz
Notes: Citrus
Wax: Mineral
My go-to herbal home fragrance is uplifting and anything but subtle as it's a unique citrus blend with added herbs and fruits. I like taking it in turns to use it in both my kitchen and bathroom, whilst it's better suited for smaller spaces and can definitely be used year-round. Filled in the UK using high-quality mineral wax, it sits inside an elegant white ceramic vessel, complete with a lid. Though it burns clean, just bear in mind it leaves behind a little soot.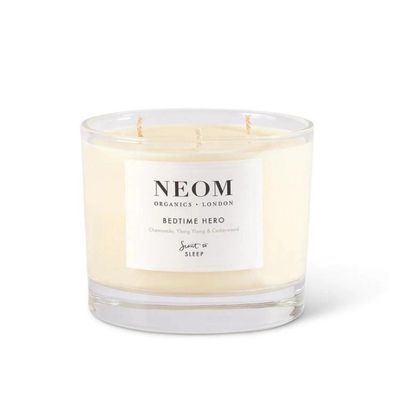 Burn time: 50 hrs
Size: 14.81 oz
Notes: Floral
Wax: Vegetable
I light this candle in my bedroom for a couple of hours or before I sleep and it really aids relaxation. Fragranced with 11 essential oils to soothe, this fruity yet sweet smell is designed to fill a bedroom from corner to corner. It burns super clean and is soot-free, though you'll want to keep your wicks trimmed at all times as they tend to curl. My room is quite spacious, so you might want to avoid lighting it in smaller bedrooms as it can be quite strong.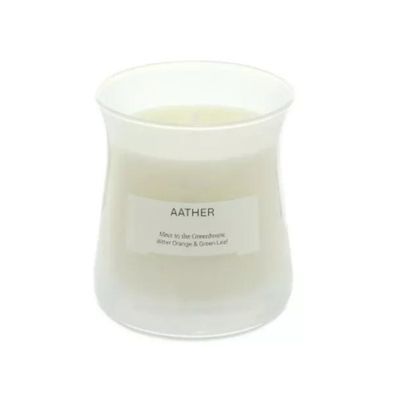 (opens in new tab)
17. Aather Meet in the Greenhouse Bitter Orange & Green Leaf
Burn time: 55 hrs
Size: 10.5 oz
Notes: Citrus
Wax: Beeswax
I think that this candle smells like fresh air but even better, with a twist of bitter orange with underlying woody notes for good balance. I loved using it in my entryway, to flood a fresh combination scent through my entire apartment, subtly. You can really light it anywhere including in a living room on a coffee table, or even in a bathroom or kitchen to give off a fresh fragrance. Just avoid smaller rooms as its blend might be overpowering. It burns evenly from start to finish but I did notice a little soot.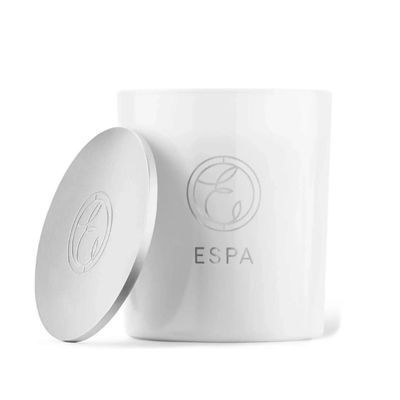 Burn time: Unsure
Sizes: 2
Notes: Sweet
Wax: Soy
I really like ESPA candles, and this one, in particular, is my favorite. They're all scented with essential oils but I prefer this one because it's great for springtime. Whether you want something to burn whilst doing your spring clean or as you take a dip in the tub, this candle can do the job at hand. With both floral and sweet nods, this ESPA candle can fill an entire room, no matter its size. It's never too sweet or too heavy. Poured inside a white glass jar with a metal lid for standing atop.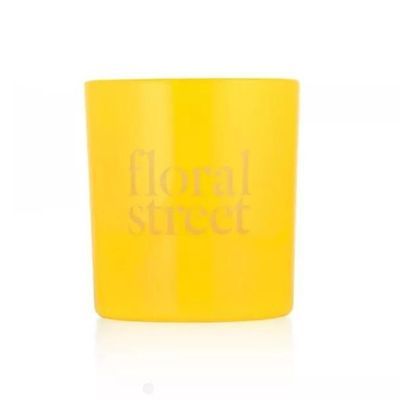 (opens in new tab)
19. Floral Street Vanilla Bloom
Burn time: 40 hrs
Size: 7 oz
Scent: Vanilla
Wax: Soy
Warm, creamy, and best of all: not too powerful once lit. I always say this is a candle you can light at any time of the year, whether during summer on a cold evening, or in the winter for a welcoming effect. It sits inside a yellow glass vessel so as to stand out as much in looks as it does in scent. Floral Street is vegan, cruelty-free, and sustainable and all of the products are responsibly made.
20. Skandinavisk Lempi Candle
Burn time: 50 hrs
Size: 7 oz
Scent: Floral
Wax: Sweedish rapeseed wax
I've said it before and I'll say it again: this is a scent I will forever repurchase, whether for myself or as a gift. It's the perfect floral candle that never takes over a room, giving off just the right amount of fragrance to reach from one corner of a room to the other. Plus, it burns nice and evenly every time. Poured into a white glass Scandi-style vessel that's made from 30% recyclable materials, this candle even has an FSC-certified wooden lid for keeping dust away.
21. Capri Blue Candle Tin
Burn time: 38 hrs
Size: 8 oz
Scent: Fresh/fruity
Wax: Soy blend
Our Ed in Chief's all-time favorite candle. Melissa loves the feeling of being warm and this Amalfi-inspired candle helps her feel like she's in her happy place: aka swimming in the Med, while eating nothing but pasta for a week or so. She likes to light it when she's wrapped up on the sofa and dreaming of sunnier days, and the fact it sits in a lovely tin is just a bonus.
---
Real Homes review process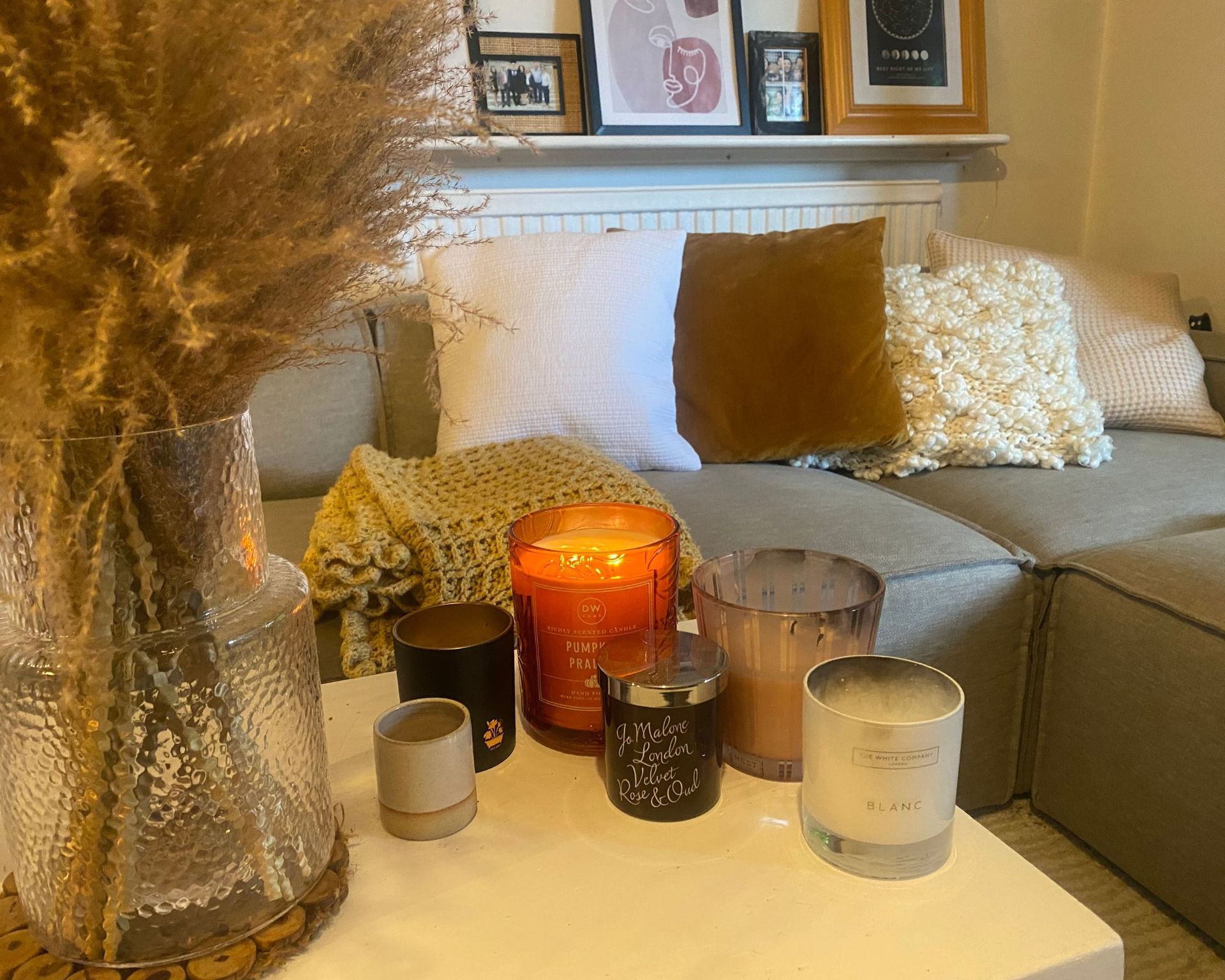 I live in a spacious two-bedroom apartment in South East London and I am forever on the lookout for new scents. I tend to lean towards anything warm and spicy but in the warmer months, I do love a fresh fragrance. Each and every one of these candles in this guide has either been tested by me (Annie), or another member of the Real Homes team. I will always test these candles until they've burned almost halfway, or even more, and I think about everything from their throw ability to how clean they burn, and of course: their scent and packaging. I've reviewed 30+ candles, so the ones featured in this guide are only the best of the best.
Which ones are my top favorites? You got me there as it's really difficult to choose, but I forever go back to Nest New York's Himalayan Salt & Rosewater candle (opens in new tab), which is available at Cult Beauty, for year-round use. Otherwise, for fall and winter, I am obsessed with The White Company's Fireside (opens in new tab) and always will be. I've got it in both a candle and a reed diffuser.
While testing these candles, I am completely aware of the environmental impact, which is why, at Real Homes, we have guides on what to do with leftover candle wax, and how to reuse a candle jar.
How to know which scented candle is best for me?
It's actually quite difficult to choose a fragrance online, hence why I am giving you my trusted opinion on which ones I consider to be the best. If you already know where you are going to put your new candle, though, you can use this as a rough guide.
For the living area, it's best to consider your aesthetic or decor. You can pretty much go for any scent in this room, from floral to herbal and even spicy. I would recommend going for a scent to match the season, and avoiding any heavy woody or spicy scents in the spring and summer. However, you do want to go for a strong scent, to fill each corner of this room especially if you spend a lot of time in there.
For kitchens it's best to reach for something lighter and airier; the last thing you want to do is compete with food aromas, so I would suggest a herbal or ozonic aroma. Perhaps even something fresh but make sure it's not too overpowering.
For a bedroom you'll want to opt for an aroma that's lavender or vanilla-based; you'll want to calm your senses and create a peaceful oasis. Anything scented with essential oils is also a great option for a bedroom. Also, make sure it looks nice as you don't want it to stick out on your dresser or nightstand.
A few things to consider when buying a candle
It's all too easy to be guided by price when it comes to buying a scented candle but the most important things are quality, burn time, and fragrance. Think about the scent you want to fill your room with — something soft and subtle, calming and soothing, or something that packs a punch?
Soy wax candles are better for your health as they burn cleaner and produce much less soot than paraffin versions. This helps keep your space pollution-free and is kinder on pets, too as well as avoiding stains building up on walls over time.
And if you want to be able to give a candle as a gift, look for a design that comes in an attractive tin, box, or jar with a luxe look. Candles are great accessories for room revamps or bathroom makeovers so choose the packaging carefully.
Up next: Obsessed with that TikTok-famous candle warmer? We found 6 budget-friendly options