Welcome to 2021 — the good news? Well, we made it to a brand-new year, and the bad news? It took less than a week for that "fresh start" and sunny disposition to subside, and I'm right back to my cynical, jaded self.
But can you blame me? After the day we had yesterday, I can barely stand to look at my television screen and our "best days," they're somewhere ahead of us — or at least, I think they are (?).
This week alone, I've Googled "stress relievers" three times. That's right: three times,
See, pre-pandemic, I was someone who was always on the go; if I wasn't running to a last-minute gym class after work, I was quite literally running during the workday (Hello, lunch break runs!). The best way I know how to deal with stress or anxiety is not by shutting my mind off but instead focusing my mind on something else. And is this the right way to go about decompressing?
I'm by no means an expert, but according to Legally Blonde (and Elle Woods!), "Endorphins make people happy," and in times like these, who isn't looking for ways to inspire happiness? Not me: sign me up — and if you're feeling similar to me? You're in luck.
I (more than anyone) know how essential the best dumbbells are when you're looking to bring your outdoor workout indoors and blow off some steam, just as I know that calming candles can work wonders and put your mind at ease in a matter of seconds, which is why I'm here to help.
Are you looking to decompress and do so in a socially-distant way? Try any of these five stress relievers that will surely help you find your center after this wild (wild) week. Plus, the best part? They can all be done in the comfort of your own home — wondering what you can do to release all of your pet up tension?
Continue scrolling to see!
1. This Indoor bike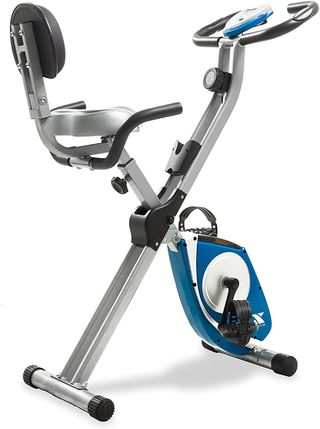 XTERRA Fitness FB350 Folding Exercise Bike for $149.99, at Amazon
Finding the best exercise bike is no easy vice, and if you're living in a smaller space (like me!), it's one of the more difficult tasks. Now, let's be clear: difficult does not equate to impossible — and by no means will it here. Or at least, not here, with this foldable bike.
Here, this bike offers all the same benefits as running or riding a bike but allows you to rep those benefits indoors. All you have to do is fold the back down when in use, and then fold it back up when not in use and stick it behind any door or corner in your home. Plus, the only thing better than that? Aside from spinning all your stresses away, if you also have asthma (which I do), it alleviates any issues you may face when running outdoors in the cold.
Problem solved!
2. This pair of dumbbells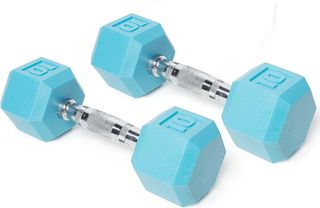 CAP Barbell Color Coated Hex Dumbbell Weights with Contoured Chrome Handle for $79.99, at Amazon
So, maybe running isn't your thing, and that's no problem (it's not everyone's!), which is why we also have another smart solution. If you're looking to keep your fitness resolutions in check (and work out more!), why not go ahead and pick up this pair of dumbbells.
Dumbbells are an excellent way to tone arms, legs, backs (and more!) while reducing fat and increasing strength. Plus, you can use them for everything from cardio classes to HIIT intervals or just quick sets of reps! This option is not only endlessly beneficial and versatility, but we guarantee this perfect pair will give you the peace of mind you need.
3. This head massager
LATME Electric Scalp Massager for $36.67, at Amazon
Friends of mine always laugh because they know that if a genie granted me one wish? I'd wish for either a fresh blowout every single day (Who wouldn't!?), OR, someone to give me a head massage every hour, on the hour. And, if you're looking to take the latter here, I'm pleased to say this head massager will meet you halfway.
Sure, it won't be as good as your masseuse (it's a pipe dream!), but this electric massager features 28 powerful 3D nodes, making it pretty much better than the real thing. And, if you're not so convinced?
Go ahead and factor in how endlessly versatile this machine is (you can use it on your head, calves, ankles, back, and more!), four different tension speeds, and a handful of other benefits too? Safe to say: we're all in need of this stress reliever — and we needed it, like yesterday.
4. This calming candle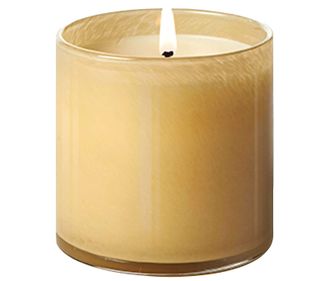 LAFCO New York House & Home Candle - Bedroom Chamomile Lavender for $65, at Amazon
Yes, $65 is a steep price for one candle, but let's be clear here: this is not just another candle, but it is the candle. Designed by one of my favorite brands, LAFCO, it features a blend of both chamomile and lavender, which on their own have so many calming benefits but when put together? Let's just say this calming candle is (and will be) everything you'll need to unwind after a long stressful day (and so much more!).
5. This air diffuser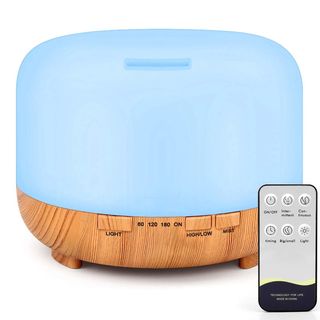 RENWER Essential Oil Diffuser for $25.99, at Amazon
One way to help de-stress is by using our five senses, and if you're interested in doing that (and want to bypass a candle), this air diffuser is an excellent choice, as well.
The seven LED color options will give us not only the prettiest of sights but put our minds at ease while working overtime with its aromatherapy features too. Add in your favorite essential oil to invoke your senses and put them at ease day in and day out. Whether you use it day or night (or both), this diffuser is a one-stop-shop for stress relief.
Still, want more? Check out these additional stress-relievers suggestions below: