Not getting eight hours of shut-eye each night? It could be your duvet's fault. Luckily enough, one of the best duvets you can buy has 50 per cent off today – it's almost meant to be. This Nanu duvet is great for couples who can't find a duvet to suit both of them, meaning that no one has to compromise!
Whether you're someone who shivers throughout the night, or someone whose body temperature skyrockets as soon as you start snoozing, we're certain that this is the duvet for you. Even better, there's 50 per cent off right now, when you use the code below.
Nanu's Hot + Not duvet lets you customise the tog rating, so that one side can be 13.5 tog and the other 4.5 tog – It's the only way you'll both sleep comfortably without having to adapt your lives to the Sweedish sleep trend of sleeping with single duvets. Let's be honest: that's no fun when it comes to spooning, is it? Someone's got to have a cold back. Not to mention that it'll make your bed look funny when you make it in the morning. And then there's the fact that you have to change two duvet covers every week – we could go on and on.
You can head to our deals page for more incredible offers; otherwise, keep scrolling for more info on this deal, and the discount code you'll need to claim 50 per cent off your order.
Pssst, Nanu also sell a pillow and pillowcases!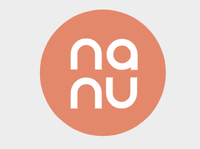 (opens in new tab)
50% off everything at Nanu (opens in new tab)
Thanks to this deal, prices start from £35 for pillows (opens in new tab), £50 for duvets (opens in new tab) and just £35 for two pillowcases (opens in new tab). You can use the code Nu50 at checkout to claim your 50 per cent off.