Real Homes is all about celebrating the homes of real people like us. The lived in, the loved and the super stylish. That's why we want to celebrate all of your beautiful homes and the can-do attitude of our favourite self-made interior designers.
We're inviting you to join our Instagram community and get involved by tagging your amazing spaces with #sorealhomes (opens in new tab) so everyone can enjoy them as much as you do.
To take part, simply follow Real Homes (opens in new tab) on Instagram, upload your snaps and use the hashtag.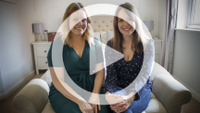 (opens in new tab)