When Claire and Paul Franklin decided to swap the congestion of London for the calm of the countryside, their friends – and even their mortgage advisor – couldn't quite see the attraction of this particular house. But for a couple with a love of all things mid-century, it was perfect. With her own set style in mind, Claire set about transforming their newly extended property into a retro haven with a considered monochrome scheme. She explains how she did it.
Are your extending your house? We have all the advice and inspiration you need to guide you through it. For more real home transformations, head to our hub page.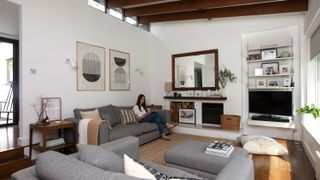 Profile
The owners Claire Franklin, an interiors consultant, her husband, Paul, owner and creative director of brand agency Red & White Studio, their children, Elsie and Poppy, a menagerie of gerbils, hamsters, and a rescue chihuahua, Daisie May
The property A detached mid-century four-bedroom bungalow in Studham, Bedfordshire
Project cost £150,000
'The bungalow had been designed by an architect as his family home and as soon as we stepped inside we understood what his original vision had been. It had the perfect blend of open and broken plan: although there was plenty of communal space there were also more private areas, with an easy flow between the two.'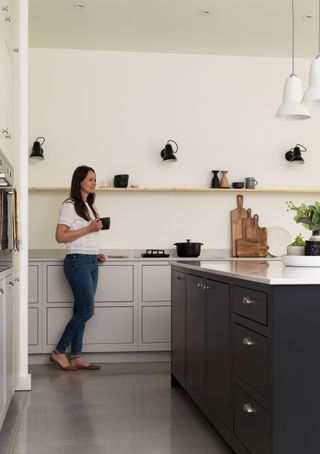 'Nothing much had changed in the house and it was a bit tired, but that was half the attraction. We felt we could carry on what the architect had started and give it a new purpose for a modern family.'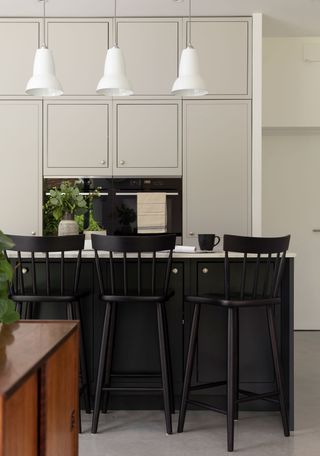 'Our ultimate plan was to renovate throughout and add a kitchen extension, but when Elsie and Poppy came along, we were happy to just enjoy the house as it was with a few tweaks until we were ready.'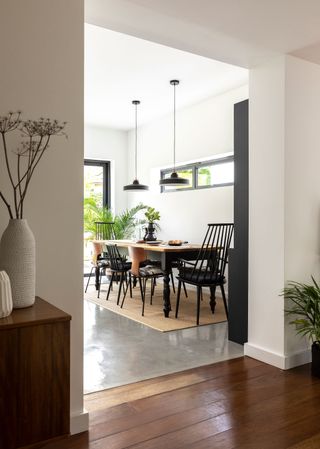 'We started the first of two extensions in 2016. The first phase was to replace the roof and windows and build a new entrance hallway to include a large cloakroom and WC. In 2017 we started the second phase – the large kitchen-diner/snug to the rear of the house.'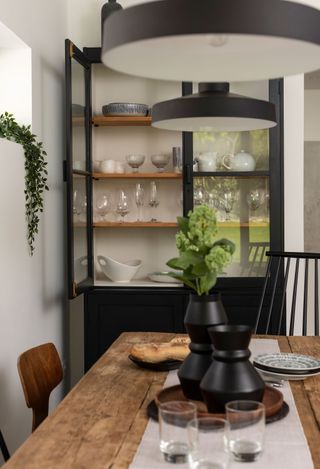 'I'd overseen a number of projects of this scale for clients, but never for myself so this was a new experience in a way. We originally approached a local architect, but they didn't quite "get" the house. Having read about design company Architect Your Home, we decided to try them.'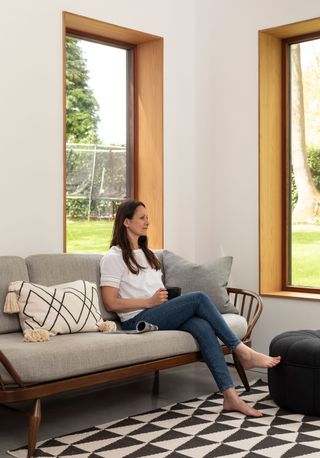 'They put us in touch with an architect they felt would best fit our project – and they were right. Nick Stenton, our architect, was brilliant. We used a builder, Brian Woodward, who'd renovated our shed into a garden room, too. He did a fantastic job, so it seemed natural to keep him on for the rest of the project.'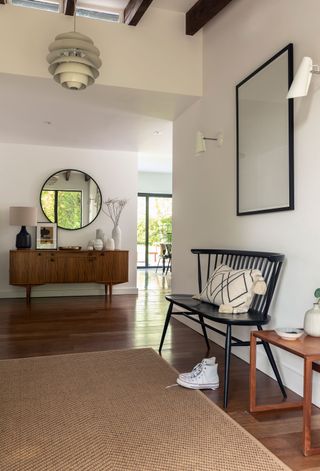 'With Nick undertaking the drawings and planning, I was left to project manage. I kept a strict eye on the budget. Every penny was designated and if we needed something else and didn't have the funds, we waited till the pot was refilled, so it took longer than your average extension.'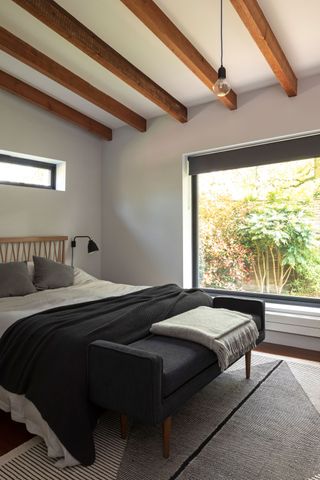 'I love the mix of open and "broken" plan in the house. The hall isn't open to the dining area, but it leads off through an extra-wide opening without a door. We used timber flooring in the hallway to differentiate it from the kitchen-diner. The living room is open to the hall, but the two steps down help delineate the space and make the room feel self-contained.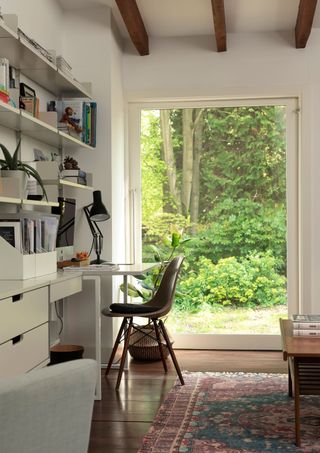 'We wanted the property to be as authentic as possible so we trawled the shops and internet for original mid-century furniture. It just sits so easily in the space as well as being practical and stylish. The Birdie wall lights in the living room were originally designed in 1952, the same year the house was built, so they were a perfect. By using so many classic pieces, it'll never date.'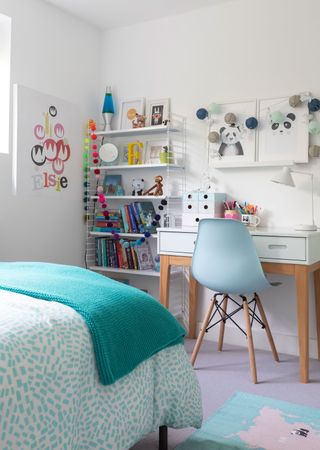 'We have a lot of trees so we needed to have piles instead of standard foundations, and the piles just kept going deeper and deeper. The whole house was shaking at one point. I love the picture window in our bedroom – it makes the most of the secluded gardens outside.'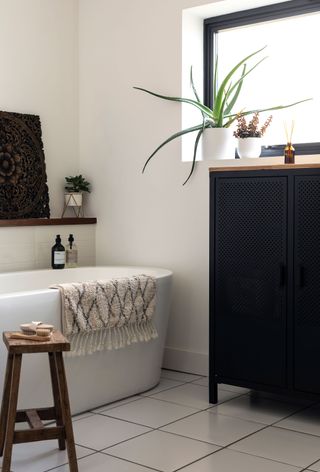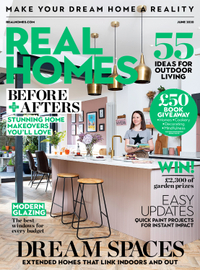 Subscribe to Real Homes magazine
Want even more great ideas for your home from the expert team at Real Homes magazine? Subscribe to Real Homes magazine and get great content delivered straight to your door. From inspiring completed projects to the latest decorating trends and expert advice, you'll find everything you need to create your dream home inside each issue.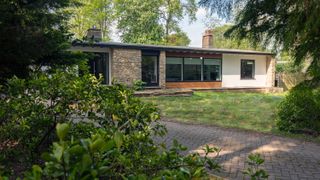 More reading