For Katy and her husband, Jason, extending upwards was the obvious solution for them and their young children. Transforming their unused loft space into a master suite not only gave them the extra bedroom they needed, but it also created a peaceful area for the couple away from the busy, toy-strewn nature of a family home.
Katy's story is proof that a loft conversion needn't be a headache. Take your time choosing your team, have a plan in place, and the process should be as smooth as a home improvement project can be. It helps to have an eye for design and a bit of DIY prowess – Katy upcycled her own bedside tables – but creating your dream space is easier than you think.
If you want to get extra room by converting the loft, we have plenty of expert advice and ideas on how to do it. Find more real home transformations on our dedicated page.
Profile
The owners Katy Waters and husband Jason, who work in finance, live here with their children, Luna and Max
The property A three-bedroom Victorian semi in Hanwell, Ealing
Project cost £73,000
'Because of the stage we're at, we stay at home a lot more – rather than going out partying – so our house has become very important,' says Katy. 'We spend more time here, so we've invested quite heavily in it. This room is a little toy-free haven from downstairs. When the children are asleep, I'll traipse upstairs, have a long shower and read before bed. It's a beautiful, relaxing space, and a little luxurious, too – it feels like a hotel room.'
'We moved into this house when I fell pregnant with Luna. We had the master bedroom and she had the smaller room, but we decided that it'd be handy to have a guest room – and we needed the extra space.
'Before we moved, we did another project in Ealing – turning a one-bed flat into a two-bed – so we realised how important it was to get good builders on board. We wanted to go by friends' recommendations and we knew we wanted a design and build company. Eventually, we settled on Ash Island Lofts. We had a consultation and they arranged for an architect to come and discuss plans.'
'When we were meeting with different companies, we were told several times that we should cut into the bedrooms to create the stair space for the loft. Having lived in the master bedroom before, we could appreciate how nice the room is, so we didn't want to do that.'
'Instead, we decided to put the stairs through the family bathroom, which did make our lives quite difficult – we had no bathroom for six weeks! I just wanted to get the project finished, so we decided to take the hit. It was strange having to go elsewhere for a shower, but we'd rather lose the space in the bathroom rather than one of the lovely bedrooms.'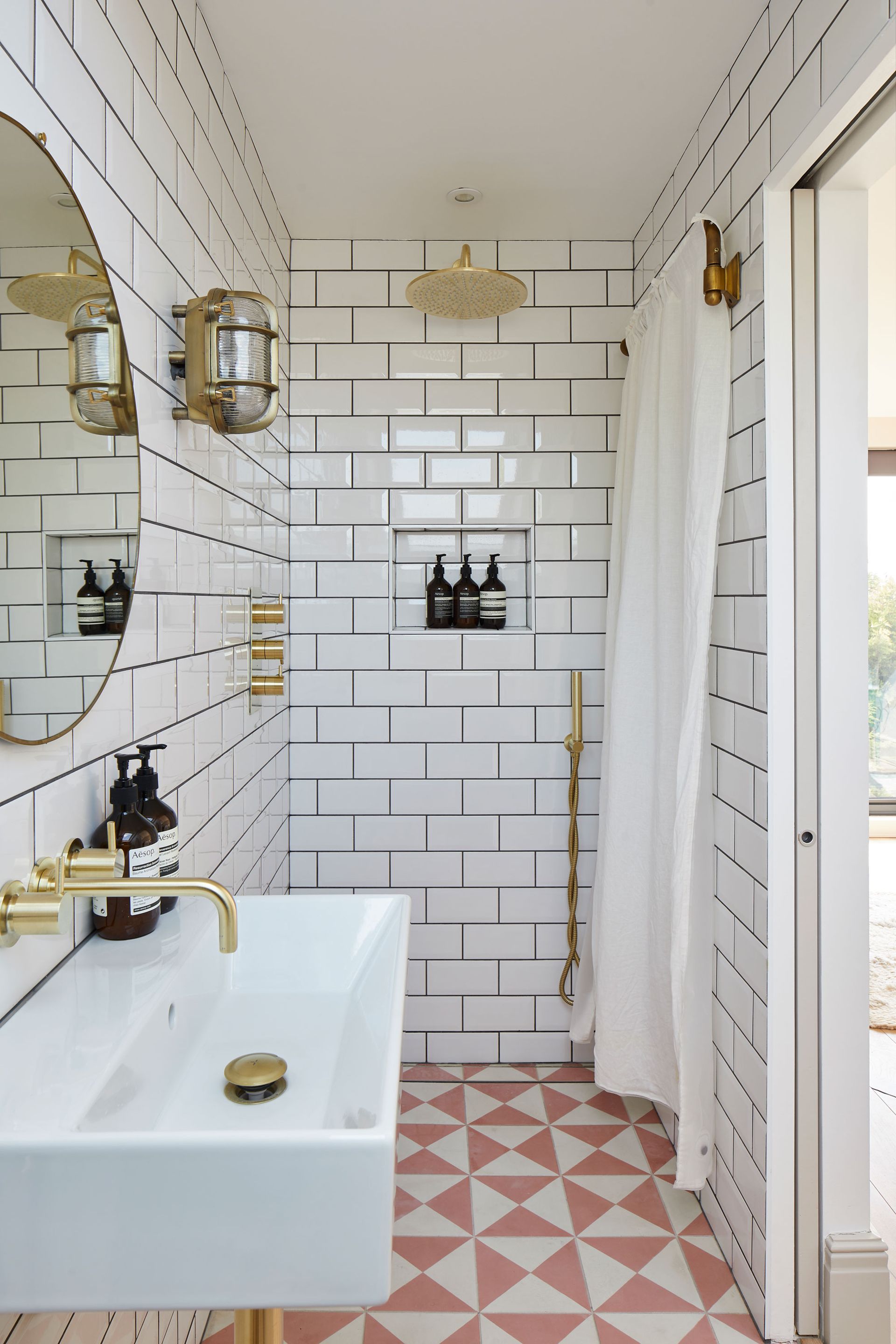 'We knew exactly what we wanted, so the process was very quick. We began speaking to the team in May 2018 and they started work that October. Their brief was to finish before Christmas because we had guests coming to stay. They finished the work really quickly – it was the interiors that took more time.'
'We needed to maximise space – with two young children, storage is important. I don't like clutter showing, and the fitted wardrobes keep the room looking clean. We made sure to keep a good amount of eaves space for that purpose. The other wardrobes are in an alcove. We kept costs low – they're just MDF painted in Farrow & Ball colours.'
'I take inspiration from Scandinavian design. When I've travelled to Sweden and Denmark, I admired the rustic look and light colours. I was keen to make the natural light in the loft a feature. The seating area by the window capitalises on that, and we had the flooring laid towards that glazing to draw attention to it.
'I wanted a statement piece bed and the pink colour caught my eye. We spent more money on that, but it's mixed in with Ebay bedside tables that I upcycled.'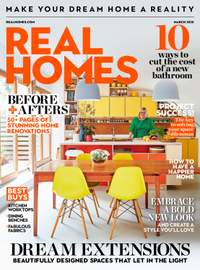 (opens in new tab)
Subscribe to Real Homes magazine (opens in new tab)
Want even more great ideas for your home from the expert team at Real Homes magazine? Subscribe to Real Homes magazine and get great content delivered straight to your door. From inspiring completed projects to the latest decorating trends and expert advice, you'll find everything you need to create your dream home inside each issue.
'The ensuite is small, so we kept the walls white to let the light bounce off them. We've spent more money on some parts of the conversion, like this floor, for a more luxurious look. Plus, I wanted a pop of colour in the room, and pink is my thing. It's offset nicely by the white tiles and ties the bathroom in with the bedroom. When the en suite's not in use, we keep the sliding doors open so it creates a bigger linked space.'
Contacts:
Design and build Ash Island Lofts (opens in new tab)
Cladding JJ Roofing (opens in new tab)
Flooring Jordan's Wood Flooring (opens in new tab)
More reading: