Amanda and Richard took a huge gamble when they bought a dated bungalow in the village where Amanda grew up. Not only did they want to radically alter and extend the property, they also hoped to buy more land to create a bigger garden for their children. 'When we bought the property we only had a verbal agreement with the local farmer to purchase part of his field to the back of the house, but nothing in writing,' says Amanda. 'We also had no idea whether or not we would get planning permission to turn the bungalow into a modern family home. We took a huge risk.'
Read on to find out how they did it, then browse the rest of our real home transformations. Read our guide on how to self-build, too, for more guidance.
Profile
The owners Amanda Monaghan and her husband, Richard, who own a tepee hire business, and their children, Finn, 10, and Orla, seven.
The property A four-bedroom detached new-build house in York.
Project cost £400,000.
The couple wanted to be closer to their business in the village, and to Amanda's parents, who live nearby. The modest bungalow was all they could afford. 'We put in a cheeky offer which was accepted,' says Amanda. 'We lived in the bungalow for four years while we decided what we wanted to do with it.'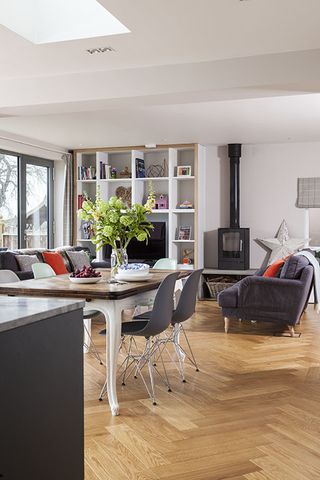 Amanda and Richard initially set aside £100,000 for the project, however, after calling in architects Bramhall Blenkharn, they realised they would be better off demolishing the bungalow and starting again – even though it would mean spending four times as much to achieve the modern, spacious family home they dreamed of living in.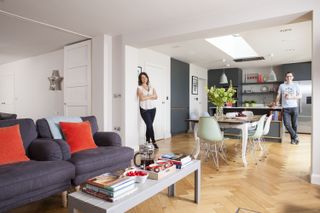 'We pushed ourselves to the limit, but it was worth it to get it right first time,' says Richard. The family moved into Amanda's parents' house for nine months while the bungalow was demolished and the new house built. 'It was a huge help to us,' Amanda admits. 'We had two small children, the business was growing and we were building a house – living in a caravan on top of all that would have been incredibly stressful.'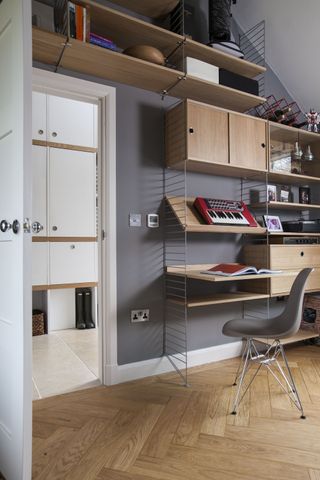 More from Real Homes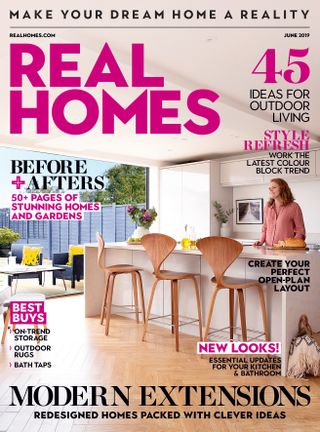 Get inspiration, ideas and advice straight to your door every month with a magazine subscription
The couple wanted their new home to have a light, open-plan living area downstairs, glass doors opening directly onto the garden, a luxury bathroom and spacious bedrooms for the children. To their surprise, planning permission went through without any objections ('It was a major new-build in a tiny village – we expected some opposition,' Richard says) and the build progressed without a hitch. 'We were so busy we didn't spend lots of time deliberating over the finer details,' says Amanda. 'The architects had a very clear vision of the way the house would look. We made snap decisions and they were usually the right ones. It was instinctive. We're both passionate about great design. We didn't want boring square rooms or a cold and sterile house. It had to be imaginative, modern and still feel homely.'
Amanda and Richard ditched their old furniture so they could start afresh,
but when it came to ideas for decorating and furnishing the house, they had very different views. Although they agreed on the sleek kitchen, bathroom fittings and modern sofas, Amanda wanted to introduce soft prints, mixed colours and eclectic details, while Richard favoured cleaner lines, strong blocks of colour and geometric shapes.
'We both like Scandinavian designs and natural textures, but we really struggle to agree on the details. If we both like something we tend to buy it, whatever the cost, because it's such a rare occurrence,' says Amanda.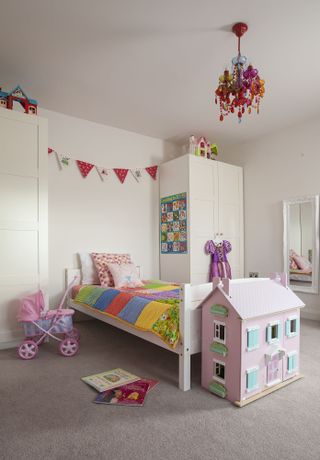 In spite of this, they love living in their new home which, they say, ticks all the boxes. 'I used to go to sleep visualising the way the house was going to look and how we would use the space,' Richard recalls. 'It's lived up to all our expectations.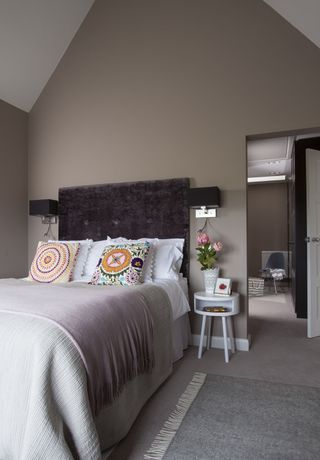 It's a fabulous family space and a really sociable house. We love having dinner parties and the kitchen works really well because it faces into the dining area.' Amanda agrees: 'It's a brilliant family home. We took a gamble – and it paid off in every way.'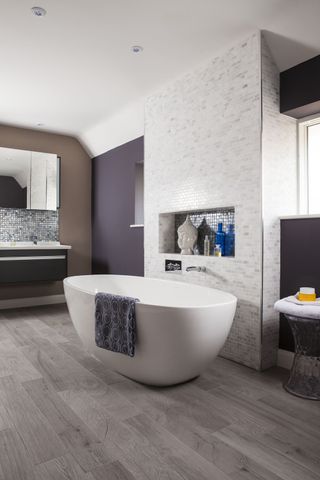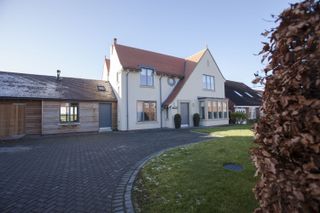 Contacts
More ideas and advice