Love Victorian homes but unsure how you would make one suitable for family life? Carla Isolano and Ben Lillywhite managed to strike the perfect balance between period character and modern comforts when they renovated this Victorian townhouse. While the couple updated the property with an open-plan kitchen dining area, new bathrooms and an ensuite, they took care to preserve original tiled floors, fireplaces and windows; read on to be inspired by their renovation story.
In need of more advice? Check out our guide on how to renovate a Victorian home. Find more real home transformations on our dedicated page.
THE STORY
Owners: Carla Isolano, a studio production manager, and her partner Ben Lillywhite, an insurance sales director, live here with their four-year-old son Luca and daughter Aria, aged six months.
Property: A turn-of-the century, semi-detached, five-bedroom home in Shrewsbury. It had been converted from flats back into a house in the 1980s, when a dining room extension was also added.
What they did: The couple opened up the kitchen-dining area and renovated the entire interior, upgrading plumbing and wiring, fitting a new kitchen and bathrooms, sanding wooden floors and redecorating throughout.
Before she even stepped inside the house that would eventually be hers, Carla Isolano was in no doubt that she had found her new home. 'Just as soon as I pulled the iron doorbell and heard it ringing inside, I knew this was the one,' she smiles. 'Who could possibly resist a house with a lovely old bell like that?'
Once inside, Carla looked past the worn carpets and tatty 1980s décor, focusing instead on the original tiled hall floor, elegant staircase, open-plan living area and spacious, high-ceilinged rooms. 'The house clearly needed a massive amount of work, but the more I saw of it, the more I fell in love with it,' she says.
Carla and her partner Ben were keen to move closer to Ben's work and gain some extra space for their growing family. However, a home combining period charm with a family-friendly layout had eluded them until now. Although Ben was equally taken with the property, securing it once they had found it was by no means easy. Over several months the couple lost out twice to other buyers and were close to agreeing a different purchase themselves when they heard the house was back on the market yet again.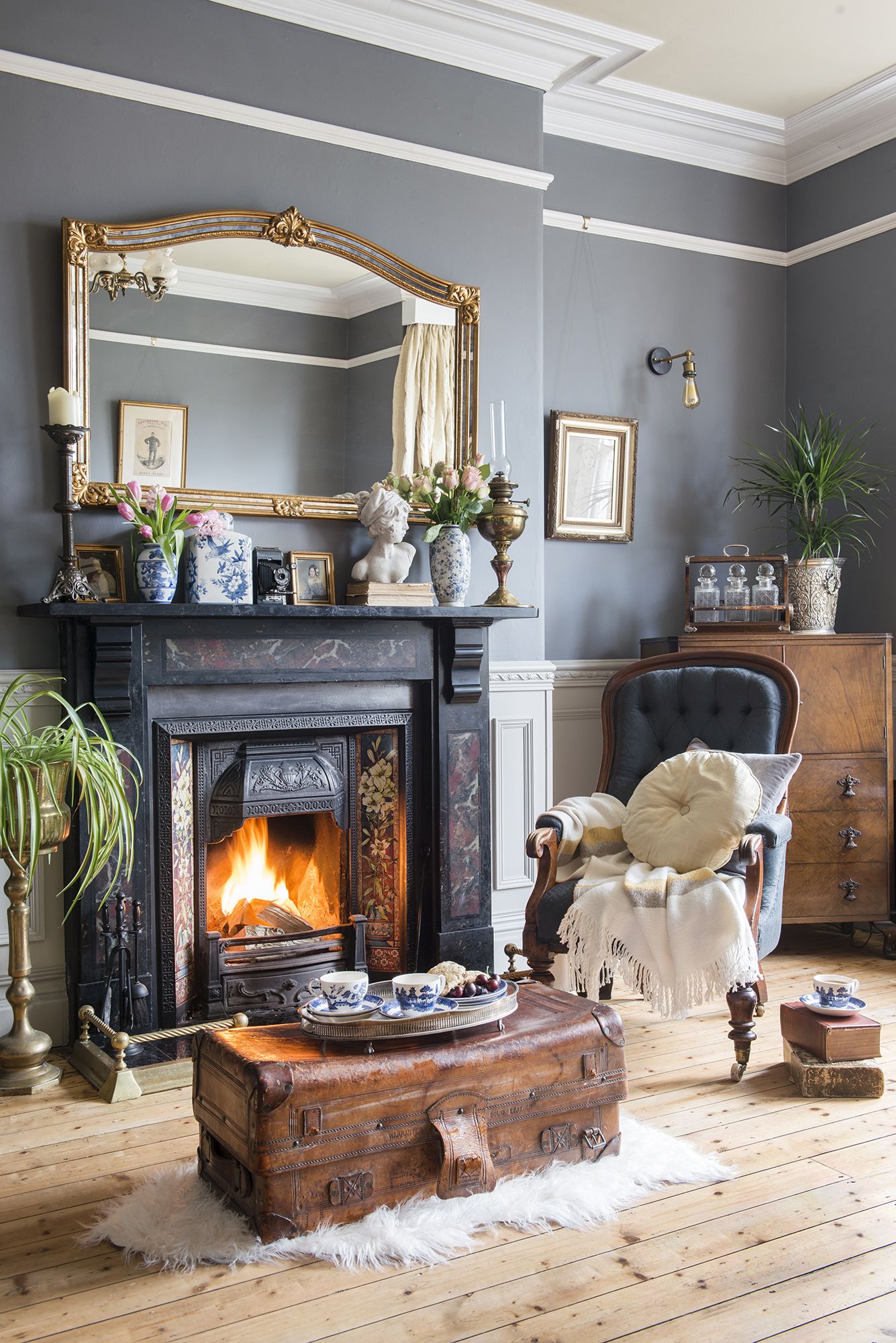 'After over a year of looking, it was finally third time lucky for us,' says Carla. 'We'd considered so many houses and in desperation I'd even viewed some new-builds, which just confirmed that for me, it had to be an older property. They have character and warmth that you just can't recreate.'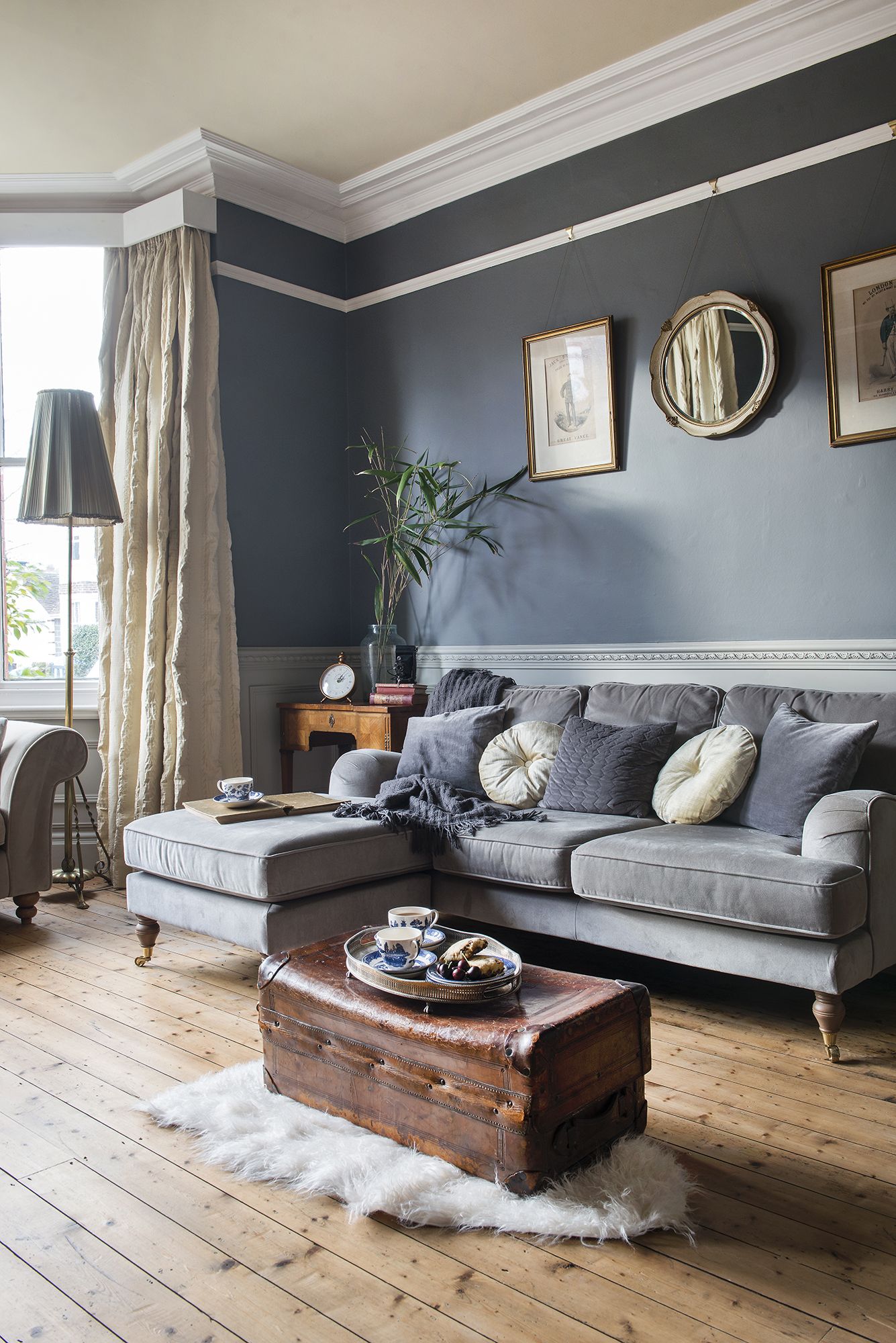 Ben and Carla launched an ambitious renovation, starting with the large family bathroom. The worn-out, wall-mounted boiler was dismantled, along with a dated corner bath and fussy suite. A modern boiler and new water tank were fitted in the loft, and new pipework laid.
'We made do with the en-suite shower room, but floorboards were up and it was quite disruptive,' says Carla. 'The work was absolutely essential, but it felt like a lot of time and budget were going on things we couldn't actually see.'
Once the behind-the-scenes structures were in place, Carla designed a crisp, monochrome bathroom, including a walk-in shower and traditional, freestanding bath, and incorporating the original fireplace as a focal feature. She and Ben saved money by researching and buying the components themselves online, and arranging a local installer.
Meanwhile, the old carpets were thrown out, and Ben sanded and restored the living room and bedroom floorboards. At the same time, Carla masterminded the fitting of elegant wall panelling in both rooms. It was custom-built to her specification from MDF and she then painstakingly filled, rubbed down and painted it to achieve an immaculate finish.
'We decorated and did whatever DIY we could, partly for budget but also for the satisfaction,' she says. 'We had next to no knowledge at first, but we picked up tips from the skilled trades we used, and learned a lot through the process.'
Major alterations were also made in the kitchen and dining room, which were partially separated with an internal wall. Carla wanted maximum natural light and a practical, open-plan layout.
Although knocking the rooms together was an obvious move, it proved less than straightforward. With two storeys above the kitchen and a cellar below, a huge support beam was required to take the weight. Once the space was opened up, the old tiled floor and wooden units were replaced with parquet-style flooring, a large central island and smart, simple grey cabinetry.
The palette echoes the colour schemes through the rest of the house, 'Greys are easy to live with, and feel classic but modern at the same time,' says Carla. 'Although we're a young family, I've got quite traditional taste and we've inherited a lot of antique furniture that we love. I wanted to embrace our period setting without the house seeming old-fashioned.'
Much of the couple's furniture was brought from their previous home, including many cherished items that belonged to Ben's parents who were antiques dealers. There is an eclectic blend of heirlooms, antiques, high-street buys and charity shop finds, all of which slotted comfortably into the new surroundings.
MORE FROM PERIOD LIVING
'I just go with what I like, so there are different styles, though I do prefer dark oak furniture,' says Carla, adding, 'It's not very fashionable right now, so beautifully made items can be amazing value.'
Attention to detail gives Carla's home its calm, cohesive ambience. Warm gilt and brass touches complement the multi-toned grey palette. Plastic power sockets were replaced with brass, the kitchen units are finished with vintage-style brass handles and there are numerous decorative gilt frames suspended from original picture rails.
'I'm really proud of what we've achieved, and I love being here with all our treasures and mementos around us,' says Carla. 'We've created our ideal family home and given it a real personal touch.'
More Victorian home inspiration