Take a look at this modernised bathroom with traditional elements, one of our many real home transformations.
Looking for bathroom ideas? Find all the inspiration you need via our hub
Project notes
The owners: Aliki Curimjee lives here with her husband, Riaz, who owns a property equity firm
The property: A 12th-century, grade I-listed Welsh Castle with a Georgian addition, in Aliki's family since 1656
The location: The Vale of Glamorgan, South Wales
Total spend: around £8,500
'When my husband Riaz and I started our bathroom renovation, there were the usual design decisions to make and questions to consider,' recalls Aliki.
'What scheme would fit in with the style of the property? What colours should we choose? How did we want to use the space?' But, as their home is a Grade I-listed castle dating from the 12th century, there was arguably even more pressure to get the design of the space right.
The couple wasted no time in calling in the experts to guide them through their decision-making process. 'I found Dorian and Babette Bowen of Project One after searching online for good bathroom designers,' remembers Aliki. 'I knew after meeting with them that they understood what the makeover meant for us, as well as how the space needed to be used while fitting in perfectly with our home. It couldn't be a bathroom that looked as if it had come from outer space, but we also didn't want it to have too much of a period style that felt dated either.'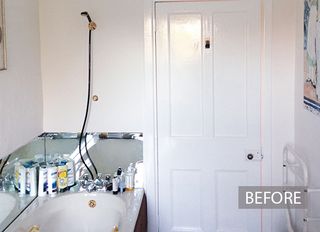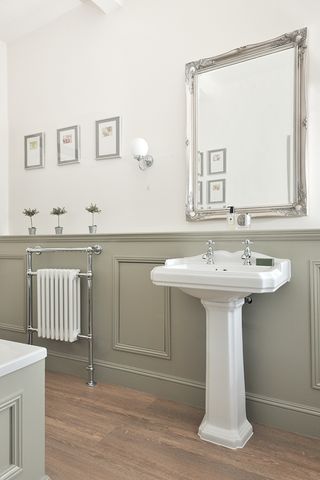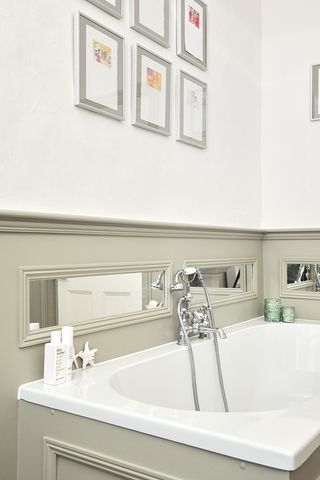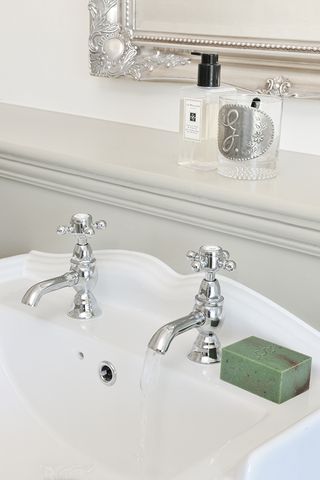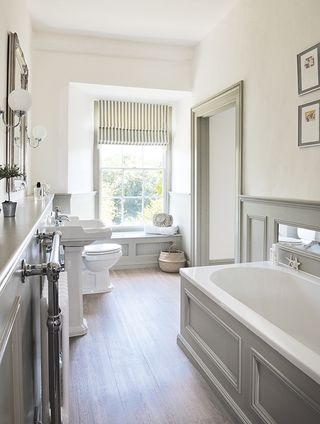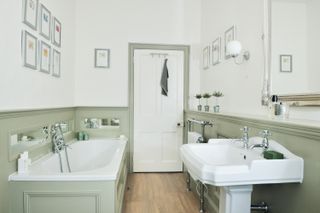 The finished room
'It's all part and parcel of working with such a historic backdrop, but getting the right help and advice while working through a project like this also made the design and refit process as easy as it could be,' Aliki explains. Aliki and Riaz were also fortunate to be able to remain living on site while the project was completed. 'It was part of a two-bathroom refit that took six weeks in total,' says Aliki, who was on hand throughout the process to oversee installation.
Now, the bathroom is used by Aliki and Riaz as well as guests. 'I have a bathroom that I'm proud of, and I love to show it off to friends and family, as opposed to being embarrassed by its ancient brown predecessor!' laughs Aliki. 'Everything in the castle does a very long service, and we feel that the new design has a timeless look to it that should last us, we hope, at least another 40 years.'
Swipe to scroll horizontally
| | |
| --- | --- |
| The costs | Row 0 - Cell 1 |
| Labour, design and project management | £4,000 |
| Panelling (painted) | £2,500 |
| Fixtures and fittings | £880 |
| Accessories | £625 |
| Flooring | £580 |
| Painting | £155 |
| TOTAL | £8,740 |
Read more about renovating a bathroom: