Want to find some quick ways to make money from home? Earning a little extra cash is easier than ever. Whether you pad out your summer vacation fund or are making sure you can pay those high energy bills come winter (hello, cost of living crisis), finding avenues for extra income is always a good idea.
The best thing about making money from home these days is that it no longer involves cold calling, getting involved in dodgy pyramid schemes, or blogging (unless you really want to do it, of course). From becoming an Airbnb host to renting out your best lawn mower, these are the fast and easy ways to make money that will give you a decent return.
1. Rent out a bedroom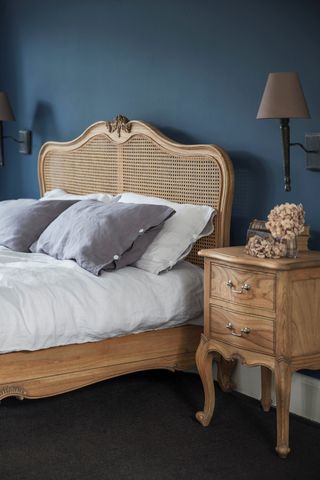 If you've got a spare room, it's really worthwhile considering whether you might want to rent it out. Of course, you can advertise locally (and cheaply) in a local newsagent's or greengrocer's window for a short- or long-term, one-off rental, but if you want an income stream from your home or want to charge more for shorter stays you can pick and choose when to keep the house for yourself, it's worth getting your home on a rental website. Airbnb or HomeAway are the biggest and best-managed websites for renting out your room or apartment, and our team at RealHomes can give you insights into what it's like to be an Airbnb host.
First things first: check with your mortgage company that what you're doing is allowed under the terms of your mortgage, and bear in mind that you'll need to let your insurance company know, too.
If you are in the UK, you can earn up to £7,500 a year tax-free on renting out your home – find out more from the government's Rent a Room scheme webpage. In the US? You'll need to check local tax rules in your state and/or municipality.
Here are our hard-won tips for making a room rental of any kind a success:
Communication is key: write a guidebook for renters listing everything they need to know, from noise levels to what time it's acceptable for them to come in and out of the house so that they're fully aware of what you'll be like as a landlord/lady;
Only accept guests you're comfortable with;
Never overbook your space – if it sleeps two, don't let a group of four persuade you to squeeze them in for extra cash, because it usually leads to twice the noise and double the damage;
Give guests a separate kitchen unit for their plates, bowls, cups, food, drink in the kitchen, and personal storage space in the bathroom (if you're sharing);
Let them use the basics, though: toilet rolls, milk, tea, coffee, and condiments should be fair game.
Present them with an inventory when they arrive and check it before they leave.
Never leave your own valuables out – preferably have a lockable room or drawer where everything from cash to laptops can be safely stored while you're out;
Be definite about departure dates.
Creating a listing for your property usually involves filling out a description, taking and uploading photos, and setting prices and house rules. If your property is near a particular venue where a big seasonal event takes place (think: Wimbledon tennis, Manchester United home games), ensure your price rises to match the demand – you'll need to do some research with comparable listings to get this right.
Once your listing is live, you will have to monitor it and respond to questions, plus booking requests. Depending on the payment plan you choose with the rental host company you choose, you'll either pay a one-off fee per guest or a yearly plan with some commission payments. Work this out carefully in advance to maximize profit. And don't forget to factor in costs when you work out the room rate, including any extra tax or insurance you'll pay. In other words, financial homework in advance is a must.
It's also worth looking up some spare room ideas – your home will be rated by your guests, so making an effort to make it look nicer pays off.
2. Rent out your garage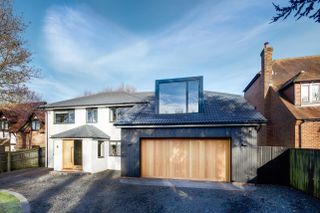 Don't have a spare room but have a garage? You have an extra income opportunity if you're not using it. Especially if you live in an urban or suburban area, people will pay for your garage space. The most popular ways unused garage spaces are used is as storage spaces (cheaper and closer than an out-of-town storage facility) or as long-term parking space for local residents who can't find a parking space near where they live.
Renting out our garage for these purposes will not require a garage conversion, but if you have the budget and time to convert yours, you could make your garage space even more lucrative in the long run. Outdoor building specialists at Lidget Compton have a couple of genius ideas for unused garages specifically:
Rent out as a hobby space: 'If you're willing to give up your garage space on a semi-permanent basis, you can rent your space to someone looking for hobby space. From repairing a project car to transforming the space into a pottery studio.'
Rent out as commercial space: 'Dependent on the size and electrical capabilities of your garage, there is always potential to rent it out to a private business owner: perhaps a dance or music teacher. You yourself as a landlord should not need a license. However, it is advised that you give your written permission and for your tenant to investigate what specific licenses they may be required to have dependent on their use for the garage.'
3. Rent out an unused closet or utility room
People will pay for extra space in your room to store their stuff. The rise of websites like Storemates shows that the demand for storage space within people's homes is on the rise. Not everyone has the desire or indeed the time to drive to a storage center just to store their mountain bike/vinyl collection/winter clothing. Spaces we've seen advertised on the site include understairs space and even just a single closet. It's cheap for people who need storage and requires no effort from you, apart from, maybe, a decluttering session.
4. Rent out your driveway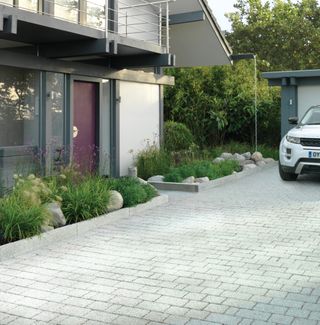 If you live in a busy area where parking is at a premium or, again, you live near a sports or music stadium or even an underground station, railway station or airport, but you either don't use your car much, don't have a car or just want to make some money, renting your driveway out is a real possibility.
There are now many platforms that allow you to rent out your driveway. In the US, check out Neighbor. In the UK? There's Just Park, Park On My Drive, and others.
How much can you make? Up to $10,000 a year if you live in a desirable area (e.g. near a popular town center or near an airport or another transport hub).
5. Rent out your stuff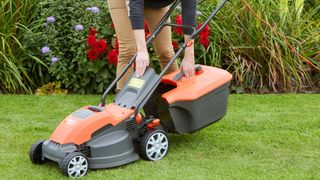 Got a lawnmower languishing in the shed? A camera you hardly ever use? A bike you bought with great resolve but barely use? Of course, you could sell them, but if they're something you use every now and then, you could look at renting them out. For large items, such as ladders, lawnmowers and bikes, it's the perfect rental item for people who simply don't have the storage space at home for their own.
We like FatLama and StreetLend, but advertising locally on Facebook or Gumtree is another good way to go (and cheaper). Bear in mind, though, that companies that specialize in the rental of your stuff can offer lenders' insurance; when you do it off your own back, you're risking getting something back damaged or not getting it back at all.
Of course, your lawnmower, or whatever, has to be in great condition for people to want to use it.
6. Declutter and sell what you don't want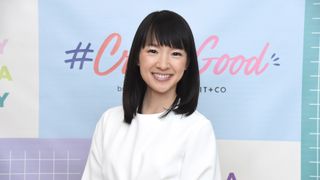 We're big fans of decluttering. Marie Kondo's tidying up technique and Margareta Magnusson's Swedish Death Cleaning decluttering method (yup, you read that right) are both favorites of ours. Of course, both of these are about helping you have a good clear-out (and they work), but selling your stuff is a whole other skill.
Our advice (also hard-won) is this:
Put everything you want to sell in one place and take photos of each item from various angles (on your phone is easiest);
Note down each item's measurements and any care label info;
Set a realistic price if you want to get rid of things quickly;
Go onto Facebook or Gumtree (or similar) and get them on local buyer groups;
No joy? Try auction sites like eBay and Shpock, or MusicMagpie for unwanted music, games and tech;
Bear in mind that auction sites will take a proportion of what you make.
Selling clothes or an expensive handbag? If you own anything designer, try Vestiaire Collective,1st Dibs, or another site specializing in reselling designer brands. We don't advise selling expensive items on eBay.
7. Have DIY skills? Make and sell reclaim furniture
If you know your way with a seam setter and sander, you could start making furniture and sell it at a tidy profit. Handmade furniture, especially if it's made using reclaimed materials, is in huge demand right now. Reclaimed wood can be bought from your local lumber dealer, or bought from eBay, Craiglist, and Gumtree. Yes, there is some initial expense, but you will make a profit on well-made pieces like dining and coffee tables.
8. Or upcycle vintage furniture pieces
If you don't quite have the skill for making furniture, you can upcycle furniture using the best paint for furniture. Painting furniture is a great way to bring back to life furniture pieces that are a bit weathered but still solidly built. Using chalk paint on furniture is especially popular and doesn't require too much precision for a lovely finish. Sell on Etsy.
9. Run a pet grooming salon from home
If you already have a dog and regularly give them haircuts and bathe them after walks, you have the skills you need to start a dog grooming business. If you can dedicate garage space or an outbuilding, you have a ready-made dog grooming salon. Have a caravan or van? You could set up a moving dog grooming business. Bear in mind that you will need insurance and a license to work with pets.
10. Or try pet boarding
Pet boarding is another easy way to make money from home if you love animals. Obviously, you'll need to consider the space you have available, whether you'll have time for dog walking, and what animals you have experience looking after. Don't mix cats and dogs (it usually ends badly). Insurance is a must, although if you register on a site like Rover, you'll be covered by their insurance.
Do I have to pay tax on extra money I make from home?
Yes. If the money you make takes you over the tax-free threshold, you will need to make tax on it. If you sell regularly on eBay and make over a certain amount from your sales, i.e. you operate a selling business from your home, you also need to pay tax.
Basically, you always need to declare your extra income on your tax return forms.
Which is the most profitable way to make money from home?
The most profitable single way to make money is to become an Airbnb host. The demand for short-term lets and vacation lets has never been higher. It's not suitable for everyone, though, and if you'd rather make money from a hobby, then options like furniture making or dog grooming may be more satisfying, even if they'll be a little less profitable.