There's some major savings to be had at Best Buy right now, with its be-at-home essentials sale for a cleaner and more productive home. With many concerned that their homes aren't quite equipped for self-isolation, now is a great time to grab some savings. We have a feeling that these deals won't be around for long, though, so we've chosen our top picks for home office, cleaning and kitchen appliance savings to save you the effort of combing through what's on sale.
Small kitchen appliance savings: our top picks
With food processors, KitchenAid mixers and slow cookers on sale Best Buy's got your countertop covered. With a rush on fresh and pantry products, people are increasingly forced to opt for new and unusual ingredients. These countertop kitchen appliances will help you create quick, easy and healthy meals, with countless cooking options and modes to pick from.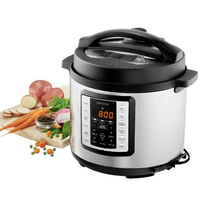 Insignia 6-Quart Multi-Function Pressure Cooker | Stainless Steel | Was $59.99, now $39.99 at Best Buy
Save $20 - Insignia's version of the 6-Quart Instant Pot has all the same functions of the highly sought-after Instant Pot, including rice and slow cooker options, but for a much cheaper price.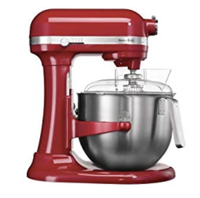 KitchenAid Professional 500 Stand Mixer| Was $499.99, now $279.99 at Best Buy
Save $220 - The stylish KitchenAid Professional Stand Mixer the perfect countertop addition to any kitchen (and what better way to pass a few weeks then perfecting your chocolate chip cookie recipe?) Featuring a 5-quart stainless steel bowl, wire whip, dough hook and flat beater, this is a great deal at only $279.99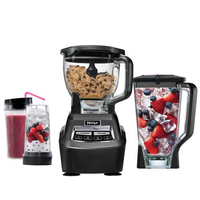 Ninja Mega Kitchen System 72-Oz. Blender | Was $199.99, now $149,99 at Best Buy
Save $50 - This Ninja food processor crushes ice, whole fruits and vegetables in seconds. It'll make preparing anything, from smoothies to bread, quick and easy.
Home office offers to complete your WFH routine
If you're working from home you might find yourself missing your monitor, printer or keyboard. Best Buy's got all this covered, offering you that office feel while maintaining your self-isolation. If you don't have your office essentials, such as desks and desk chairs covered, check out these great WFH Amazon deals to complete your setup.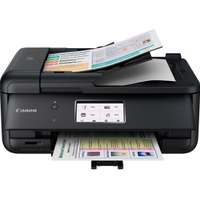 Canon PIXMA TR8520 Wireless All-In-One Inkjet Printer | Was $129.99, now $99.99 at Best Buy
If the kids are being homeschooled, you might need a printer to provide them with homework and practice exams. For less than $100, this will do the job for all your printing needs.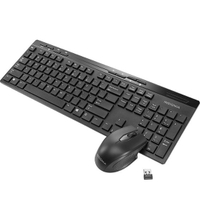 Insignia Wireless Keyboard and Mouse | $29.99 at Best Buy
Ok, so this keyboard and mouse bundle isn't technically on sale, but you'll struggle to get one cheaper. Wireless functions will connect to your laptop or monitor, to complete your home office.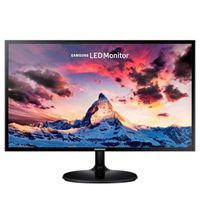 Samsung 24" LED FHD FreeSync Monitor | Was $149.99, now $129.99 at Best Buy
Save $20 - This Samsung monitor has high resolution and HDMI and VGA inputs, making it compatible with pretty much any laptop.

Cleaning deals to keep your house hygienic
Hygiene is on everyone's mind right now, but how clean are you keeping your home? Best Buy has some good discounts on air purifiers and robot vacuums right now, to make your home smarter and cleaner.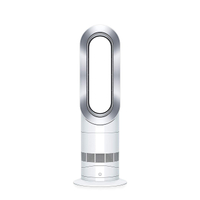 Dyson Air Purifier, Heater and Fan | Was $499.99, now $399.99 at Best Buy
Save $200 - Stay warm in winter or cool in summer with this Dyson AM09 Hot + Cool heater. The Air Purifier will also keep your air clean and fresh, which is ideal for when you're cooped up inside. Smart and quiet, this is a great Dyson deal.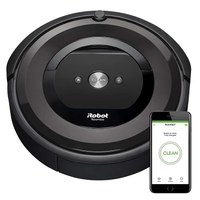 iRobot Roomba 675 Wi-Fi Connected Robot Vacuum | Was 299.99, now $269.99 at Best Buy
Save $20 - The Roomba 675 boasts smart navigation and a three-stage cleaning system which will keep on top of dirt and germs as you work.