Amazon has launched its first home robot – the cute-looking Astro. Already dubbed 'Alexa on wheels', it promises to connect family members while moving around your home, as well as double up as a security camera and even a personal assistant of sorts.
Whether Astro will earn its place among the best smart home tech remains to be seen, but it certainly has a very nice, personable design and a couple of nifty features.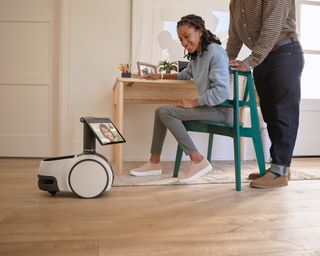 Probably the most notable feature of the brand-new Astro is that it can be controlled remotely and has a periscope camera that pops up from its head on demand. This camera can check what's in your pantry if you're not sure you have the correct ingredients for dinner, or reach the hob to check you haven't left it on. This last one is a very useful feature for those of us who can never remember if we switched everything off on the way out.
The Astro is also marketed as a useful tool for checking in on elderly relatives while you can't be there to check in on them in person. It will wheel right up to your family member if you'd like to speak to them. You don't need to worry about the robot accidentally bumping into your pet/falling off the stairs on the way there – it has advanced sensors that can detect obstacles.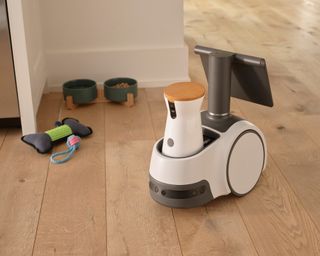 If you're about the house, you can give the robot tasks such as delivering a treat to your pet. It's also Alexa-compatible, so you don't have to shout across rooms to play your favorite song. You can also pair it up with a Ring video doorbell to enhance your home security. Because of the robot's mobility, you are able to investigate any security event as it happens as soon as you're alerted on your phone.
Perhaps the most interesting feature of the robot is the fact that it's been designed to imitate human responses and emotions, which makes it more interesting to use. The official Amazon press release said that 'Astro's personality not only helps it communicate intent and offer delightful experiences, but it also evokes emotions like empathy when people use the device.'
The only niggle we have is the price – a very high $999.99 (£740), which will be out of reach of most people at the moment.