Wildflower seeds are worth seeking out if you want to create a bee friendly garden. Wildflower meadows provide sustenance for the bees like no other ecosystems, and the more variety of flowers you can provide, the better. Which is where the quality of the seeds becomes very important; average quality seed will result in poor germination, and fewer flowers. So, choose from our pick of the very best.
Then, find out more about creating a bee friendly garden; find out too how to create your own wildlife garden. Need more? Check out our sourcebook of top garden suppliers for your other gardening needs.
What are the best wildflower seeds?
Why you can trust Real Homes Our expert reviewers spend hours testing and comparing products and services so you can choose the best for you. Find out more about how we test.
We think the Bee Mat Seed carpet is the best wildflower seeds mix on the market: it's very easy to use, the quality of the seed is amazing, and the clever mixture of annuals, bi-annuals and perennial wildflower seeds make it an investment for future years.
The best wildflower seeds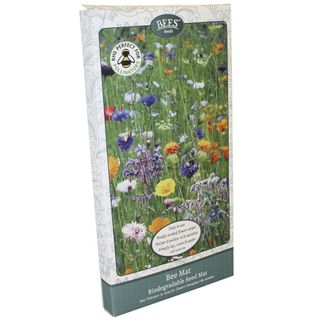 This bee mat makes creating your own wildflower super easy: all you need to do is roll it out in your chosen area. The paper will biodegrade, and the fact that the mixture contains perennials and bi-annuals as well as annuals means you'll have more flowers next year.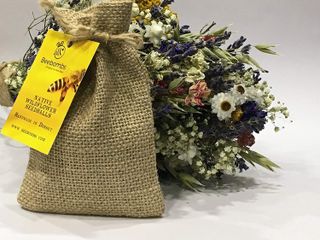 For those who like all their purchases eco-conscious, this is the perfect wildflower mix. The generous beebombs contain 18 species of native British wildflowers, all of them RHS approved as being 'perfect for pollinators'. The seedballs are handmade in Dorset and packed in eco-friendly sacks. Each pack will cover 21 square feet with wildflowers.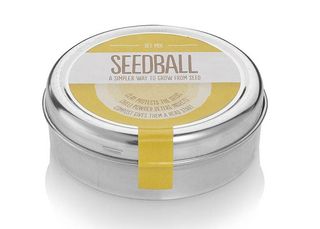 These bee mix seedballs are perfect if you are particularly concerned about bees in late summer, when many flowers have finished flowering. Full of late summer varieties such as marjoram and red clover, these seedballs have been approved by the Bumblebee Conservation Trust.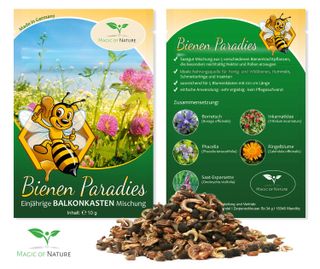 This seed mix has been specifically mixed for window boxes and containers, which makes it perfect for those with smaller gardens or balconies.
FInd out mroe about container gardening for small spaces.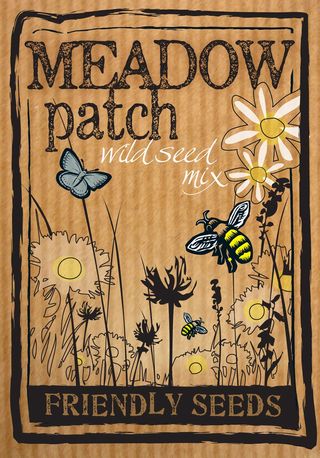 This clever mix will help you recreate an English hay meadow in your garden, and has been designed not only with bees, but also butterflies and native birds in mind.
Get more tips on how to create a wildlife garden in our guide.
More on eco-friendly gardens: