Got a furry four-legged friend to buy for this Christmas? Oh, don't pretend you don't love buying gifts for your dog, wrapping them up, putting a label on them and everything! Sure, they are probably more interested the wrapping paper than what's inside it but it's still nice to include your pet in all the present opening on Christmas morning right?
Right! So we rounded up our favourite Christmas gifts for dogs to provide you with some shopping inspiration. Make sure you check out all our gift guides for every member of the family over on our hub page too.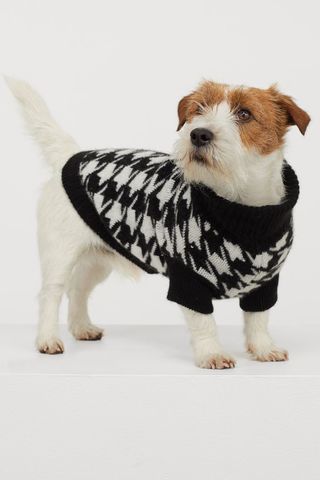 Yes, H&M make dog clothes, and yes they are as stylish as dog clothes come. We have ordered dog clothes and accessories on H&M in the past few months and we have to say the quality is amazing, in fact it's the best we have tried out so far. The prices are affordable too and on some items, there are even matching hooman clothes – too far? We don't think so!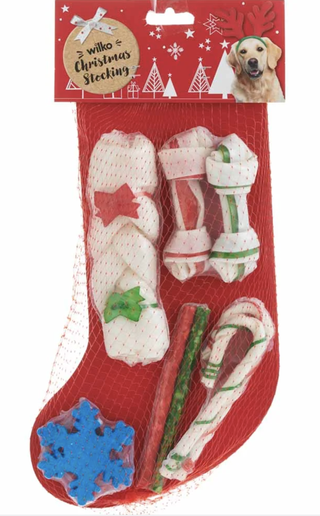 A classic Christmas gift for your dog! They deserve a stocking too – just one that's full of rawhide chews rather than nicely wrapped presents. This is a really affordable gift and the treats last for ages so it will be sure to keep them quiet for a few hours on Christmas day.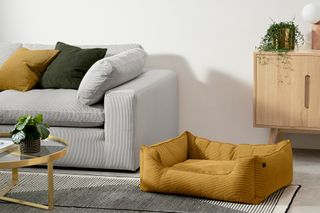 This is one of those gifts that's as much for you as it is for your pet! Although we are sure your dog will appreciate snuggling down in this squishy bed. Despite being really stylish, the reviews are great, everyone saying how practical it is and how much their pets love it – plus it's durable too so will, fingers crossed, last you until next Christmas.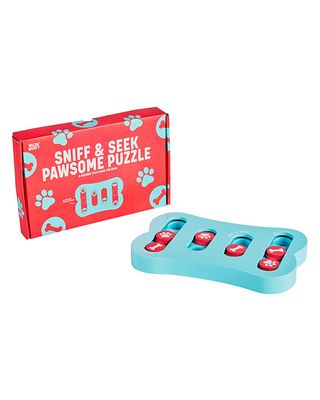 If your dog is constantly hungry and wolfs down meals in seconds, games like this are brilliant! Not only do they engage your dog in some mental exercise, they also make them eat slower – plus it's a great distraction for tearing down the Christmas tree. Simply fill up with treats and they have to work out how to move the disks to get them.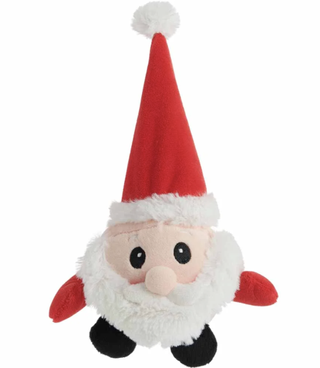 These spikey balls have been a saviour for those in the Real Homes team who have puppies that are teething and want to chew everything. The spikes make it really satisfying for them to bite down on but the bounciness keeps it like a game – endless fun and much better than them having a go at your slipper.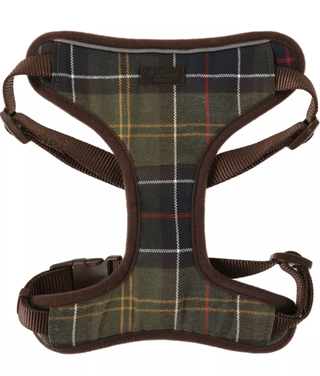 If you want your dog to be the swankiest dog on your walks, they obviously need a Barbour harness darling. Maybe you even have a matching coat on your Christmas list? Jokes aside, this is actually a really practical harness that you can adjust to fit your dog perfectly and clip onto a lead or a seatbelt for travelling.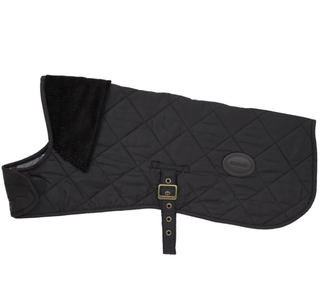 And if you are getting them the harness, you need the matching coat! They may be on the more expensive side but Barbour dog coats, just like the human versions, are made to last. They are durable, comfortable, and the best quality. There are loads of designs to choose from, including the classic wax jackets, but we couldn't resist this adorable quilted jacket.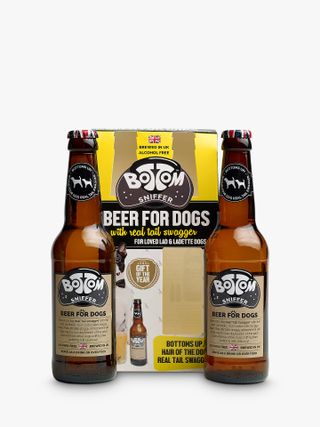 Nawww, yes drinks for dogs are a little bit gimmicky but it's Christmas, treat them! This would be a great gift to bring along to your friend's and family's homes if they have dogs as a fun extra gift. It's all good stuff in there that your dog will love, and it apparently tastes like chicken – nice. You can pour it over their food to make their Christmas meal a little bit special too.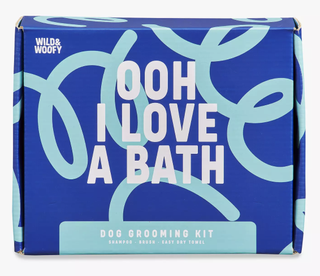 Make the potential nightmare that is giving your dog a bath a bit more bearable with this cute gift set. It looks lovely, but what is inside is also super practical – if you have a dog and are yet to own a glove drying towel (basically like a towel oven mitt) you need to get one, it's a game-changer. You also get a brush and a delicious smelling aloe vera and oatmeal shampoo.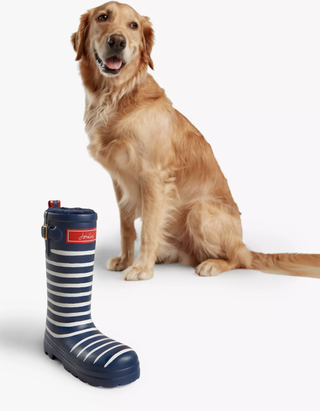 We all know dogs chew shoes, so why not buy them their own dedicated toy shoe to chew? They will probably like this one even more, because unfortunately for you, it squeaks too. You could even further tempt them away from your possessions by hiding a chew inside their welly toy. We think this would be great gift to give to your dog obsessed friend as a little extra Christmas gift this year.