Buying the best power bank you can afford is essential for anyone who travels a lot and is a heavy phone, tablet, or laptop user. A power bank is essentially an encased, rechargeable portable battery that will top up your device with power when there's no socket in sight. Of course, there has to be more to a power bank if it's to make it onto our 'best of' list – we've included the best buys with ultra-fast charging times, high capacity, or a lighter weight to make them more portable.
With camping trips and day trips our kind of getaway this summer, having juice on demand is crucial. And that is just what a power bank does. See all our favourites below.
Find more great tech buys in The Hub, our jargon-free take on everything smart.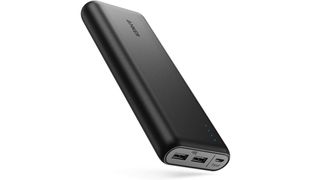 This ultra-powerful power bank can charge a smartphone up to eight times before it needs recharging, and it charges fast. In fact, it's so powerful that it will support a Nintendo Switch console for up to 12 hours on a single charge. As with all power banks, recharging takes a while – 10 hours – but this device is so reliable that it's worth it.
Buy the Anker PowerCore 20100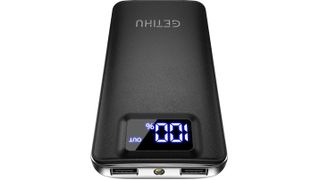 This power bank has an LED display, so that you know exactly how much charge you've got left – and, unlike most power banks out there, it's suitable for charging low-power devices such as Bluetooth headphones and smart watches. The only drawback of this power bank is that you can only use the original lead that comes with it to recharge, so make sure you don't lose it.
Buy the Getihu Power Bank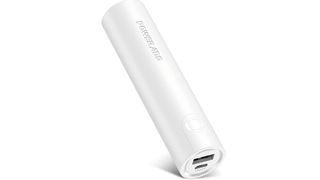 If you're not keen on adding too much weight to your handbag, or already heavy weekender bag, then this ultra-portable power bank is for you. Weighing just 99 grams, it nonetheless has impressive charging abilities – two smartphone charges, or a full tablet or laptop charge. That's not quite as powerful as our top pick, but it's so small and light, that it's a contender in its own right.
Buy the Poweradd EnergyCell 5000mAh power bank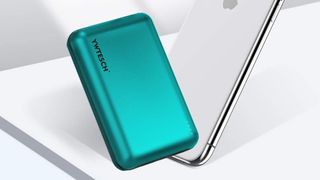 Definitely the best-looking power bank on our list, the Ywtesch power bank is the best all-in-one charger, which makes it perfect for flights and multiple devices. You don't need to buy any extra accessories for this one, because it already comes with a Micro & Type C ports, making it suitable for most devices. It's also slim and quite lightweight (316 grams).
Buy the YWTESCH Power Bank 20000mAh power bank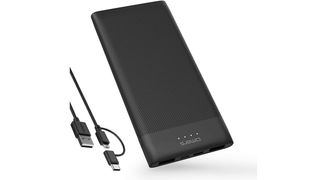 If you prefer carrying everything in your pockets, you'll appreciate this slimline power bank that's easy to slip into your coat or even trouser pockets. It has a nice textured finish to it, so it won't slip out. It does take ages to recharge, but that's most power banks for you.
Buy the Omars 10000mAh power bank
Read more:
Why you can trust Real Homes Our expert reviewers spend hours testing and comparing products and services so you can choose the best for you. Find out more about how we test.