According to the latest research from Emoov.co.uk, it takes just 53 minutes of viewing a property before a decision is made to make an offer.
By asking 1,000 homebuyers, the online estate agent found that the majority of buyers (53 per cent) return for a second viewing before making an offer within the hour, while 41 per cent will ask for additional visits.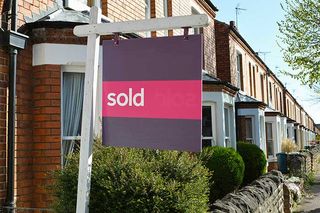 While 53 minutes doesn't seem like a long time, the same survey last year showed that buyers made an offer after just 38 minutes – a quarter of an hour quicker than the latest research suggests.
Did you know?
Consumer group Which? found that buying and selling a house is one of the most stressful life experiences – second only to going through a divorce and more nerve-wracking than having a child, changing jobs or getting married.
Commenting on the findings, Emoov.co.uk founder and chief executive officer Russell Quirk says: 'The market isn't quite as competitive as it has been in previous years, so many potential buyers are opting for a second or third viewing before committing to a property.
Given the enormity of such a decision, and with buyers not feeling as pressured as in previous years, there is no need to rush to submit an offer and secure a property after the first viewing.'
The research also found that looking at other properties in the area, logging on to Google Street View and analysing floor plans are the most common things prospective buyers do before viewing a property.
Don't move, improve
The average house price in England and Wales rose by 6.4 per cent to £188,270 by the end of 2015, according to Land Registry, with research suggesting that more people are staying put. 'The lack of homes on the market will impact property chains,' says e.surv director Richard Sexton. 'It's a vicious circle – fewer listings dissuade people from moving, so, instead, some may be choosing to renovate and extend properties to suit their changing needs.'
Got a question about your consumer rights or want to share your house buying experiences? Tweet @RealHomes using #AskRealHomes
Read more of the latest blogs