Got something stuck in your teeth? That could be the coat hanger's worth of plastic waste that you are accidentally ingesting EVERY month, thanks to inconspicuous plastics lurking in everyday items.
If you use teabags, chewing gum or eat crisps, there is plastic either in these or in the wrapping that is finding its way into your system at a rate of around 5 grams a week. That's equivalent to a whole teaspoon or credit card. The same applies with some cosmetics, sun cream with microbeads in it, disposable wet wipes and synthetic clothing.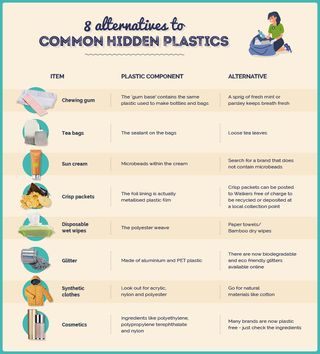 The battle to reduce our usage – and consumption – of plastic is on. But the statistics are scary. An analysis of the countries producing the most and least plastic waste per person around the world discovered that the US created most with the UK in second place. In fact, the UK produces 20 times more waste than India.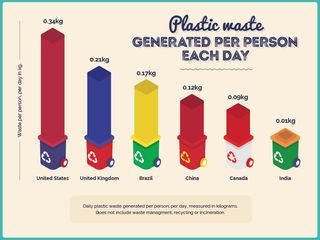 Tombola , the bingo site, carried out research during the recent National Recycle Week and discovered that there is a lot of confusion over what we can do to reduce this waste.
Tombola found that 47 per cent of Brits argue over what plastic they can and can't recycle. The problem is being caused by the fact that there are seven different types of plastic packaging and some are recycled more often than others.
And, due to funding and resources available, each local authority collects and processes recycling waste in different ways. Some collect a few types while others recycle most kinds of plastic. Some collect everything in one bin and others require you to separate certain items.
There are, however, ways you can prevent plastic waste – by not creating it in the first place.
Tombola's top 10 tips to reduce your plastic waste
1. Stop buying bottled water.
2. Invest in a travel mug.
3. Stop using plastic wrap.
4. Reuse single-use plastic where you can.
5. Ditch the liquid soap and go back to bars.
6. Get milk delivered.
7. Ditch disposable nappies in favour of cloth ones.
8. Carry reusable shopping bags.
9. Shop local.
10. Start composting (find out how in our guide to composting).
Know your logos
Look out for these logos: they'll help you understand what can and can't be recycled, and might stop you buying non-recyclables at all.