An energy comparison tool is your best weapon against overly high energy bills. Energy prices are the lowest they've been for years, and now is the time to benefit from cheap electricity and gas tariffs from the best suppliers.
We've partnered with leading comparison site GoCompare to help you find the cheapest energy prices for your home. Our energy comparison service helps you find the best gas and electricity deals in your postcode, in minutes.
All you need is your postcode and five minutes of your time – it's really that simple.

Compare gas and electricity prices
Whether you want a cheaper energy deal, want to consider greener suppliers, or hope to discover smaller providers who offer a more personal service than the big six, we have your back. And as our recommendations are Ofgem Confidence Code-accredited, you'll be reassured that these deals are the best around.
We work with over 50 energy providers – from the best big brands to reliable small suppliers you might not know yet, and top green energy companies – making sure we find you the best deal on your energy.
* At least 51% of customers that applied to switch saved at least £302.30 between Jan 1 and March 31, 2020.

Choosing an online energy comparison site
Why you can trust Real Homes Our expert reviewers spend hours testing and comparing products and services so you can choose the best for you. Find out more about how we test.
With so many energy providers around, energy comparison has become a big business in itself as these companies seek to cut the legwork out of finding a deal. Just like with the energy companies themselves, consumers should look out for Ofgem accredited comparison sites to make sure they get a good deal.
Ofgem, otherwise known as the Office of Gas and Electricity Markets, is a government regulator for the electricity and gas markets in Great Britain. Certain energy comparison websites are Ofgem accredited – this means they've been vetted and found to comply with The Confidence Code – Ofgem's code of practice – to guarantee the quotes that are being given have been calculated in an unbiased manner.
Our partners GoCompare and our energy comparison tool are Ofgem accredited.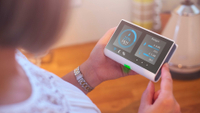 Find the best energy deal for your home | Real Homes and GoCompare
Use our energy comparison tool to find the best green energy deal for your household in minutes. Simply filter your results to show green energy suppliers, choose your tariff, and we'll take care of the switch for you. Plus, because we've partnered with leading comparison site GoCompare, you'll get access to exclusive energy deals that you won't find elsewhere.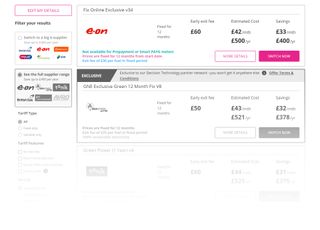 Energy comparison FAQ
Still not sure how to make the switch? Here are your most frequently asked questions answered.
How to I use your energy comparison tool?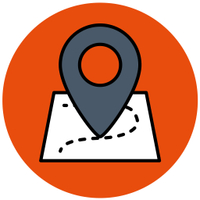 1. Enter your postcode
Open our energy price comparison tool and enter your postcode. This helps us find the best deals in your area as energy prices vary from place to place. You will also need to tell us a bit about your home energy usage – nothing too detailed but it helps to have your latest energy bill to hand.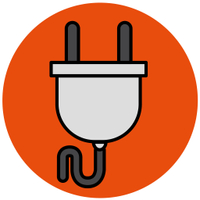 3. Switch supplier and save
Choose the best deal for you and relax while we handle the switch for you. We will inform both your old and new suppliers, then tell you when the switch is done. Easy!
Sounds good? Compare prices now
Why should I switch energy suppliers?
An estimated 15 million UK households could be paying too much for their energy as they are on the more expensive standard variable tariffs (SVT) or default tariffs. After joining your energy provider on a fixed tariff, you often get moved to the SVT when your initial contract ends. So, whatever you signed up to pay could soon be bumped up. If you haven't switched or checked your tariff for 12–18 months, you should definitely check as your bills may be much higher than they should be.
What paperwork do I need to do an online energy comparison?
As well as your address and postcode, you will get better results if you have a recent energy bill to hand. This helps you see what you are currently paying and by putting it into the comparison tool, it improves the accuracy of the results.
This information should be included on your bill and will also help us:
Which energy company you are currently with
How you pay (monthly direct debit, quarterly, cash or cheque etc)
How much you pay
You can still run an energy comparison without this information as long as we have your postcode to check regional variances. If you don't have usage/how much you usually pay, we will ask some simple questions about how and when you use energy the most.
How do I know if I'm getting the best energy deal?
One of the easiest ways to see if you're getting the best possible deal from your supplier is to read your bill carefully. You will almost always find a section called something like 'Could you paying less'? If your tariff isn't the cheapest, you not only aren't getting the best energy deal from your supplier, but you're also very likely to find significantly cheaper deals elsewhere by using a comparisons tool.
These days, many suppliers also offer additional incentives for switching to them such as free credit upfront. Green energy suppliers will offer additional environmental credentials such as planting trees on your behalf or offsetting the carbon footprint of your gas use.
Energy deals vary quite a bit by region – browse our best energy deals page to see the best current energy deals by UK area.
How does switching energy suppliers work during Covid-19?
Switching is contact-free, as it doesn't require anyone coming to your house. You'll just need your meter reads for the switch – your new suppliers will take care of everything else.
You won't get cut off at any point during the change, so there's no need to worry about switching during Covid.
Which energy tariff should I choose?
Our tool will feed back a number of options allowing you to choose the cheapest energy deal and the best one for your circumstances. Here is some jargon busting advice on what various tariff names mean:
Fixed tariffs: As the name suggests this means your tariff is at a fixed rate for a set contract term. This could be 12–24 months. In this time, you can't exit the contract without a fee, but it does mean you pay the rate you agreed to at the start and aren't affected by fluctuating energy prices. They tend to work out cheaper in the long run and help you manage your household budget more effectively.
Standard variable tariffs/SVTs: Unlike the above, these offer a looser contract and the prices could vary as global energy prices go up and down. Many people are put on these after their fixed rate contract ends, so you could be paying much more than you should be and won't be able to predict energy prices from one month to the next as easily.
Multi-rate tariffs: These allow you to pay less for energy consumed at night and are well suited to those who work night shifts and thus aren't in the home using as much energy.
Prepayment tariffs: Generally run on a meter, these require you to pay upfront for your energy usage and need topping up as you use more. They tend to work out more expensive and are hands on in terms of payment.
Green tariffs: Even if you try to use as little energy as possible, you can pay to carbon offset what energy you do consume with a green tariff. These cost more but draw energy from renewable sources. Many are 100% renewable sources, but check as some companies offer 100% green gas or 100% green electricity, or a percentage of the two.
Dual-fuel tariffs: This is when you get gas and electricity from one supplier and will be required for most homeowners. Some new build properties only run on electricity so these will need a single fuel tariff.
There will be no hidden costs if you have used a free energy comparison service that complies with Ofgem's Confidence Code. This means that the displayed prices
If you've used a free energy comparison service, and it's Confidence Code-accredited, you should expect no hidden costs from using the service or switching energy supplier. You can also be sure that the prices and options displayed have been calculated fairly and in an unbiased way.
However, watch out for 'unlimited' energy deals. Some energy companies have started offering unlimited plans in which the supplier will apparently fix the cost, irrespective of how much energy is used. However, these new tariffs may end up being more expensive than other tariffs, or they might have particular requirements, such as installing a smart meter.
How do energy comparison sites make money?
Energy comparison sites take commission from the new energy supplier when a switch is made. This allows the service to be free for consumers, and also helps energy provider position their best deals to customers in one place. It allows you to make a decision by comparing various suppliers side by side, rather than having to trawl the web, taking notes as you go.
As such, energy comparison sites build special relationships with energy suppliers which allows them to negotiate exclusive deals that you would not have access to going directly to the supplier yourself.
Energy comparison sites keep their databases up to date with all the deals from all energy suppliers. These are automatically updated with any new tariffs and served via their energy comparison tools. This includes deals from providers that energy comparison sites can't automatically switch you too. As these may be cheaper than tariffs they can switch you to, check you have your search results filtered to show all plans – you can still switch to them, but will need to arrange this yourself.
How long does it take to switch energy supplier?
The Energy Switch Guarantee means that suppliers who have signed up to the scheme have to switch you within 21 days. Some energy suppliers can make the switch even sooner.
Those who aren't signed up to the scheme will switch you over in four to six weeks. This should be managed by the provider, so once you have chosen, you don't have to do anything else.
Will my gas or electricity supply be disrupted?
There will be no interruption to your gas or electricity supply when you switch providers. It requires no changes to the pipes or wires that your energy is supplied through.
Do I have to change my direct debit?
You will have to cancel your direct debit to your current supplier once the switch has taken place and you have paid any outstanding charges.
Do I need to contact my current energy provider?
If you use an energy comparison tool or site, they will contact your current energy provider for you. Just make sure you take meter readings on the day of the switch incase any disputes arise over usage around the switch. Then, contact your current provider to cancel direct debits.
I rent, can I still switch energy provider?
Unless your landlord is the one who pays your energy bill, you are allowed to change supplier. However, be sure to check your tenancy agreement first incase your landlord prefers for you to stay with a particular one.
Can I switch gas and electricity if I owe money?
if you owe less than £500 to your current supplier and you're on a repayment meter, you can still switch energy provider. However, you may have some trouble with the new supplier accepting you as a customer.
When is the best time to switch energy suppliers?
The best time to switch energy suppliers is basically any time that's not winter. Switching before the colder months will ensure you get a better deal when it counts the most. Energy rates on standard tariffs do tend to go up during the colder months, so avoid this by switching in the summer.
You should also remember that it can take three weeks to change suppliers, so always initiate the switchover process before your current fixed tariff ends, or you could end up on the expensive standard tariff until the switch has been completed.
Are green energy suppliers more expensive?
If you're switching to a green energy supplier, as a rule, you will pay more than for standard energy, as energy from renewable sources hasn't quite caught up yet. However, when you compare prices between green energy suppliers you'll find a lot of variation, with some costing only a fraction more than standard energy, and a handful actually providing cheaper tariffs than variable rates from the big six.
How do I compare energy prices?
Simply use an energy comparison tool like ours. It takes minutes to get a comparison and minutes to switch.

Read more on finding the best energy offers: