Switch energy supplier and you could save up to £300 a year, according to Ofgem. The government regulator for the gas and electricity industry is actively encouraging all homeowners to shop around for their home's power to get a better deal and drive competition among the main suppliers, and if you've seen the news lately, competition is fierce. With some of the Big Six dropping their gas prices, including British Gas, SSE, and E.ON, in response to the reduction in wholesale energy prices, the price war is on.
Consumer watchdog Which? says companies are still failing customers when it comes to offering fair pricing, easy to understand bills and value for money. However, there is some good news, as, at the time of writing, Ofgem announced new figures revealing that 6.1 million domestic energy supply accounts were switched in 2015 – 15 per cent more than in 2014, so it seems switching is a trend that's definitely on the up.
As a bit of a bargain hunter, the prospect of saving up to £300 a year seemed a very attractive one indeed. And with the Competitions Market Authority recently stating that 70 per cent of people are languishing on expensive standard tariffs, despite the rise in number of people switching last year, I was determined not to be one of them – and I'd encourage you to do the same.
Looking at research carried out by Which? I found that my current provider, npower was ranked at 41 per cent for customer service, coming 22nd out of 22 suppliers analysed. Interestingly, the top 10 was made up of mainly smaller, independent companies, many of which are steadily gaining favour over the larger, more familiar providers. These include Flow Energy, Utility Warehouse, Good Energy and Ovo Energy, which came out on top with an 82 per cent customer satisfaction rating.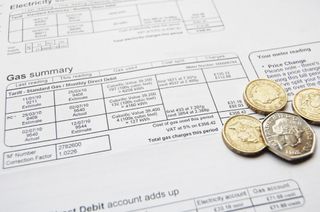 How I switched energy supplier
I started my search on uSwitch.com, which is part of Ofgem's accredited search engine sites, so promises to bring up reliable results that aren't skewed by commissions. The next steps were simple and, armed with my exact annual usage figures, which I found on my last bill from npower, I began my comparison.
To get an accurate reflection of how much you could save, I'd highly recommend noting your exact usage for gas and electricity, instead of opting to allow the site to estimate your usage based on your property type, tariff, amount of time you spend in the property and the types of cooking you do. It's best to check your last bill for the exact data.
Once I included my current tariff name (see your last bill for this too), added exact usage and filled in details about my property, I found results from all the suppliers providing my area, ranked by price, and, in some cases, customer service rating reviews and payment methods. There was other information about the plan, such as early exit fees and additional benefits, including online account management and green energy plans.
With such a good customer service rating, no fees to leave the plan early and one of the cheapest deals available (note, not the cheapest, but best deal overall taking into account customer service and no early exit fees), plus the option to manage the account online and via an app, I selected Ovo Energy's deal, which is fixed for 12 months with an annual £30 per fuel discount for saying no to paper bills – a bargain and eco friendly – and I also opted to pay by direct debit, which brings prices down too.
When people tell you it is easy to switch, it really is, and within half an hour, I'd instructed Ovo Energy to liaise with npower to transfer my account, which would take 17 days to complete, including a 14-day cooling off period, in which I could change my mind. I made sure to take note of my meter readings on the day I registered the switch and updated my account with npower, plus set a reminder to take another reading on the day the switch went live, so I could confirm all details were correct with Ovo Energy, meaning my bills should be accurate.
And that was it – I switched my energy supplier! So far, the service has been great. All correspondence arrived within the next week to keep me updated on the switch process, plus I downloaded Ovo Energy's app to monitor my account, view bills and receive reminders of when to input my meter readings. I've saved £109.37 this year, which is better in my pocket, and I'm happy to say I'm now out of the 70 per cent of people stuck on high tariffs – why don't you join me?
My top tips for switching
Find out your exact usage and tariff name by looking at your most recent bill from your existing supplier before comparing tariffs
Research the best options using and accredited site that doesn't receive commissions from energy companies (Ofgem accredits websites that adhere to its code of confidence with clear impartial information. See goenergyshopping.co.uk)
Select to pay by direct debit to find even more affordable plans
Once switched, keep an eye on your old supplier to ensure any money they owe you is refunded
Make sure you input regular meter readings to maintain accurate billing
Cancel any direct debits to your old supplier to ensure no more payments are made once the switch has transferred your account
Read the small print. One company may appear cheaper but charge large cancellation fees and early-exit penalties