Ofgem have announced the new energy price cap, effective from today and until 31 March 2021. The energy price cap is set twice a year, and the new cap – £1,042 for typical dual-fuel usage – is the lowest it's been since the cap was introduced in 2019.
This is great news for your energy bills, right? Well, yes and no. You can still overpay, cap or no cap. In fact, we currently have an exclusive energy deal with E.ON that is £172 a year cheaper than the price cap, but there's a deadline of 9th October for signing up. See all the exclusive details below – and find out why you should still look into switching your energy supplier.
What the energy price cap is – and what it isn't
There's still considerable confusion around what the energy price cap actually is, with some people mistakenly believing that the figure given by Ofgem is the maximum you'll pay for your energy bill.
This isn't true: the energy cap is set for units of energy not for an annual sum. The £1,042 is based on average energy use as set by Ofgem, which is currently 12,000kWh for gas and 2,900kWh for electricity per year. Your actual energy usage – and your actual bill – will be different, and can be significantly higher (or lower) than these numbers.
So, what's the point of the energy price cap?
If the cap doesn't protect you from high energy bills, what is it for? The energy price cap is still a very good thing: it prevents energy providers from pricing their energy prices per unit too high. Ofgem look into a variety of factors, such as wholesale energy prices, to determine how much is reasonable per unit of energy. This does protect millions of people from excessively expensive bills.
What it doesn't protect you from is overpaying because you haven't switched providers in a while. As long as they're within the cap limits, energy providers can change their rates after your fixed-term deal has come to an end, and those new rates tend to be higher. You could end up overpaying for energy bill to the tune of £200 a year, completely unnecessarily. This is why it's important to look into switching suppliers when your current deal is coming to an end.
Take a look at our exclusive deal with E.ON below – it will save you on average £172 a year, but you have to get it through our energy comparison (opens in new tab) tool.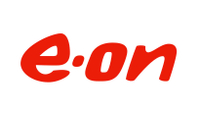 (opens in new tab)
E.ON Fix 1 Year Exclusive September 2020 v2 | £870 per year (opens in new tab)*
Comes with 100% renewable electricity. Fixed for 12 months from supply start date. This tariff is only available to customers that manage their account online, pay by fixed monthly direct debit and agree to free installation of SMART meter/s (where eligible).New customers only; exit fees are £25 per fuel.
*Based on average energy consumption
Read more: