Most of us have been in the uncomfortable situation of arguing the case for returning unwanted items, reporting faulty goods, or proving that services we've received were less than satisfactory. And I'm sure most of us have also foregone awkward conversations with customer service representatives at some point and simply put up with a negative shopping experience, because we've forgotten, or aren't sure of, our consumer rights.
Luckily, from 1st October 2015, the Consumer Rights Act 2015 becomes law, consolidating and replacing various other acts to simplify, strengthen and modernise UK consumer law.
It has sections on clearing up discrepancies when you want to claim a refund, rejecting goods that are unsatisfactory quality, special rules relating to paid-for digital content, and your rights when deliveries are late. Plus, it includes guidance on where you stand when you've received a professional service, such as building work and home improvements, and clearly outlines actions you can take against rogue traders and bad service. Above all, the new Act inspires confidence in challenging service providers if you're not 100 per cent happy.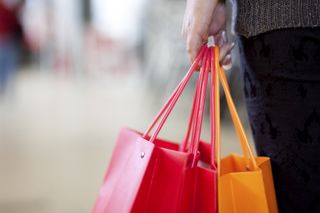 What does the Consumer Rights Act 2015 mean for me?
Under the new rules, if you have a product that is not as expected, you have 30 days to claim a refund. This is the first time that a specific time frame has been created in which you can reject goods, giving you more time to make a decision, and preventing shops from setting their own return period.
If you have a product that was faulty, or has been repaired and the fault is still present, you are entitled to ask for a full refund. If you don't want a refund, you can ask for a second repair or a new replacement.
What's more, no deductions from refunds can be made in the first six months after purchase (excluding motor vehicles where a deduction relating to use may be made), so if you're not happy with the goods, and can provide reasonable proof, you're entitled to a full refund.
Any changes to price and contract terms must be brought to your attention so you have a right to object or ask questions on how the change will affect you.
If pre-contract information is provided and you take this into account, the service provider must comply with the information given, even if it is not outlined in the main contract.
For the first time, consumer rights have been clearly laid out in relation to digital content that has been paid for. From 1st October 2015, digital goods, such as apps, streamed content, e-books, games and videos will have to comply with the same rules as physical goods. This means they must be of satisfactory quality, fit for purpose and as described by the seller. If these terms are not met, you have the right to a repair or replacement. It's worth noting that any free digital content supplied with a service or item that has been purchased is still covered, for example if you buy a smart TV and receive free apps or software, the software will be covered.
It will now be easier for you to challenge hidden fees and charges for a service. The new Consumer Rights Act 2015 specifies that key contract terms, including price, may be assessed for fairness unless they are both prominent and transparent, so if a term is deemed unfair or 'hidden' in the depths of a contract in non-plain language, the company cannot enforce it.
Want to know more?
For more detailed information on the changes, visit Which?
Or visit legislation.gov.uk to see the new Act in full.
More advice:
Support for the new rules has been positive with many experts welcoming the changes, and I'm sure savvy shoppers will embrace the new terms, too.
Richard Lloyd, executive director of Which? says, 'The Consumer Rights Act brings the law up to date with the modern marketplace and strengthens consumer rights. Getting a refund or repair, dealing with issues with faulty digital downloads and challenging unfair terms should all be made much simpler. Businesses now need to ensure their staff are aware of the changes so they're not short-changing customers or breaking the law.'
Here's hoping this is the key to more customers standing up for their consumer rights and challenging substandard service. Let's turn those feelings of being ripped off into positive stories of outstanding service and shop confidently, whether we're spending a few pounds on a new lamp, or thousands for a new kitchen – I for one will be in the new majority of shoppers who'll speak out.
Featured image: iStock