If you're sleeping on a worn-out pillow that leaves you feeling just as tired in the AM as when you went to bed... It's definitely time for a replacement.
Rather than buying the first one you click on, you need to figure out which pillow is right for you. Because a good pillow is actually just as important as your mattress, yet most of us spend longer choosing the latter because it's a bigger investment, money-wise.
It all comes down to ensuring you have a healthy sleeping posture. Your pillow should support your body and spine into a neutral sleeping position, but many actually do the opposite – propping your spine up at an angle that puts it out of alignment – which causes discomfort, aches and pains, and ultimately, a bad night's sleep. Ouch.
Ready for some pillow talk?
Get both your pillow and mattress right and you'll enjoy better quality sleep that's more restorative on all fronts.
What features should my pillow have?
While it sounds like common sense, the right pillow for you is one that feels comfortable to rest your head on, while supporting your neck and shoulders. Your body should be aligned, from the knees and hips and through the spine to your chest.
Designed following years of research and refinement, Panda's Hybrid Bamboo Pillow ensures the ultimate comfort experience. Its Active O2 Micro-pods™ technology keeps that fresh side of the pillow feeling all night long and helps prevent overheating. It gives reliable support, night after night, thanks to adaptive CharcoCell Foam™ that'll suit how you sleep most often, whether on your back, side or front.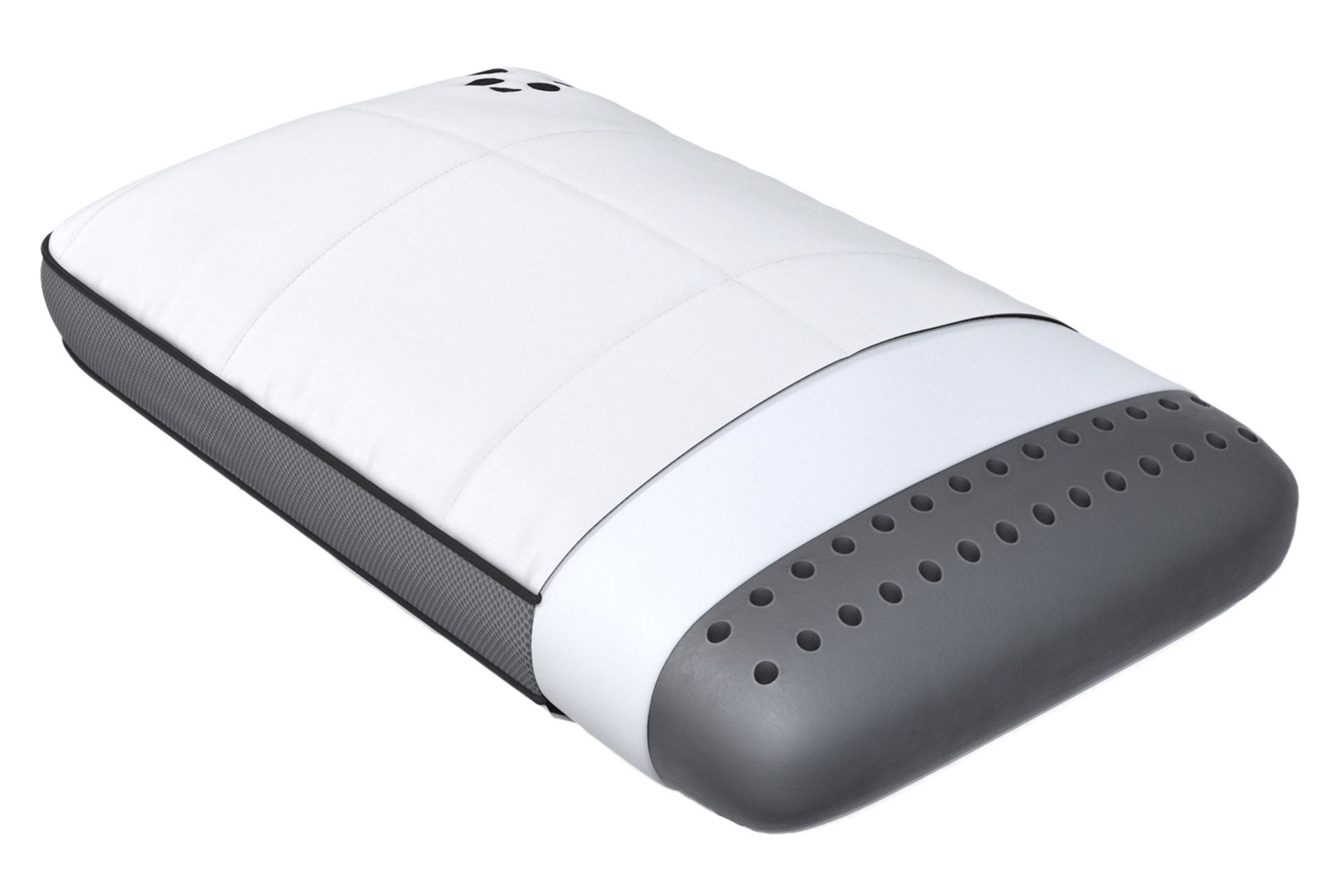 When should I replace my pillow?
Like your mattress, to keep getting the most out of your pillow(s), you need to replace them at the right time.
Higher-quality pillows last longer than budget buys, meaning you won't have to replace them as often. On average, synthetic fibre pillows last around 18 months, whereas the average memory foam pillow will last you three years – almost double the time.
Invest in the best, and you'll reap the rewards for both your body and your bank balance. Multi-award-winning Panda London Pillows have a 10-year guarantee, so you can be sure they'll stay supportive and free from faults. Each Hybrid Bamboo pillow is crafted from supportive memory foam covered in a soft, breathable pillow cover that's made using sustainable bamboo. The cover is removable and naturally antibacterial, plus underneath there's a built-in pillow protector that keeps the pillow dust and dirt-free, and helps to keep it intact. It's luxury at home, naturally.
What if the pillow I buy doesn't suit me?
It might be tempting to just live with a pillow that isn't the comfiest, but it's such an important element of how you sleep so if yours isn't nice to sleep on, it's always better to replace it with one that's a good fit.
Fortunately, all Panda London pillows have free delivery, and a 30-night trial, so you can try them and return for a full refund if you don't love them. Panda London will even cover the return postage costs. Plus, every purchase will help to protect the rainforest.
And don't forget that Panda London Pillows are guaranteed to remain supportive and intact for 10 years – that's a lot of dreamy sleep you can look forward to. You can buy Panda London's Hybrid Bamboo Pillows at pandalondon.com.