Your bedroom is your sanctuary, but if it's started to feel a little bit stale, it may be time for a refresh. We're looking to eBay to help us make our bedrooms feel like new, with both on-trend and unique furniture pieces.
eBay enables you to shop new, vintage, and gently-loved pieces at a range of prices that can suit everybody. Whatever your style or budget eBay has the furniture and bedroom products to make the vision of your perfect bedroom into a reality.
You can even browse by style such as Art Deco, Contemporary, Industrial, Mid-Century Modern and countless other aesthetics as well as by price, location, condition and countless other filters to find what you're looking for, faster. Even better, many sellers will offer free or discounted shipping. So easy!
Here are just a few of the ways eBay can make your bedroom dreams come true.
1. Upgrade your bed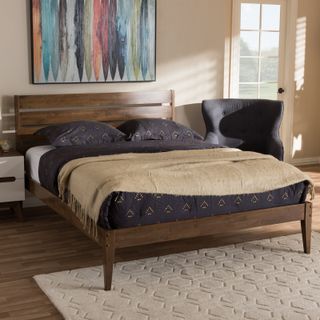 The center of any bedroom is your bed, so why settle for boring basic metal bed frames. Go all out with pieces that speak to your personal style, whether it's the perfect mid-century modern platform bed or a dreamy four-poster bed. When it comes to finding the perfect bed, eBay has got it all.
2. Bookend your bed with matching nightstands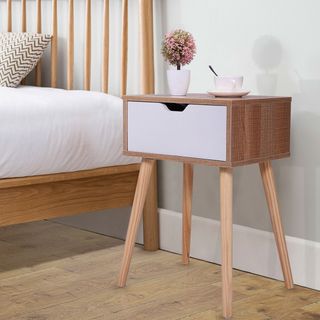 Frame your bed with matching nightstands to make your space look put together. It's a necessary perch for a table lamp, perhaps that night time glass of water and your current read. If you're looking to reduce opportunities for clutter to build up, look for designs with storage to stash extra items. eBay offers tons of nightstand options, often easily sold in sets; just be sure to confirm the height is a comfortable height compared to your bed, either at your mattress, or slightly higher.
3. Reconsider Your Storage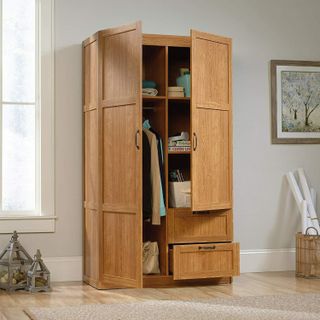 Reduce clutter and extend your closet space with a new wardrobe or dresser. Hit the trifecta with a piece that utilizes shelving, deep drawers, and hanging bars to maximize space and offers versatility. Bonus points if it's made of solid wood.
4. Make your room feel larger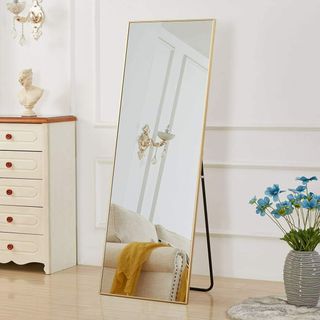 It's a not so guarded decorator's secret that adding a mirror to your space can make a small room feel exponentially larger. Opt for a sleek full-length mirror to catch a glimpse of yourself as you get ready to start your day or for your outfit try-on sessions from your latest eBay discovery. Angle in a corner for visual interest, or along a spare wall. A good mirror is a bedroom essential wherever it's placed.
5. Accessorize with something soft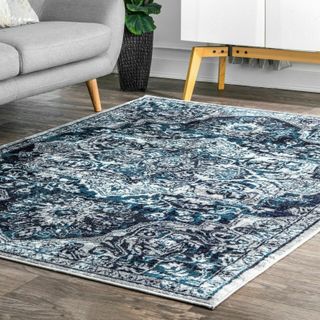 Once you've covered the furniture basics, no bedroom is complete without a stylish and cozy rug to add extra warmth and comfort to your space. Seriously, there is nothing more uncomfortable than stepping out of bed onto a solid, cold floor. eBay literally offers over a million rug options, but don't worry, you have the option to filter by size, color, material, and style to find the right rug that matches your style and color palette. And if free shipping and returns is important to you, that's available too.
6. Update in one swoop with a bedroom set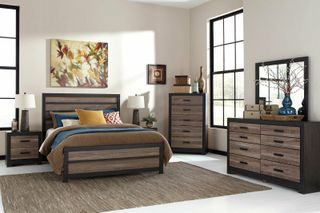 If you're in need of an entire room full of furniture from scratch, why not consider a bedroom set. It takes the stress away from sourcing each individual item, allowing your space to quickly come together into a cohesive space. In addition to new contemporary designs, tons of authentic vintage bedroom sets are ripe for the picking, for a unique, essentially one-of-a-kind set. Many of these sets will include the bed frame, dressers, nightstands and other pieces.