Today I am teaming up with @eBay to share my tips for how I like to freshen up our living room and make it feel extra cozy and inviting. #eBay #ebayfinds
- Brittany Robertson (mybeautyrevival on IG)
The furniture in our home says a lot about who we are and oftentimes is an expression of our story and our style. For everyone who's been stuck inside staring at their furniture for the past year, maybe it's time to express something new. With everything that's happened (or hasn't happened) in our lives over the past year or so, maybe a little refresh in your home is just what you need right now.
eBay is the first place you should look when finding the perfect new style for your living room.
For those looking for a more contemporary style room, make sure to keep things simple. Neutral colors like greys, black, and white are a natural fit for the look, as are clean lines and unfussy accents. For wall art, choose simple mirrors, or abstract pieces in a complementary color scheme.
Overall you want to think modern. It's not so much flair as it is bold accentuated by natural materials and color tones. Less is definitely more when it comes to contemporary style.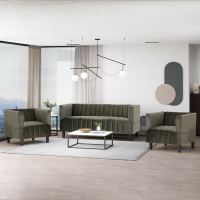 Shop contemporary living room furniture on eBay
If you're looking for a bold, modern, contemporary look with neutral colors and strong lines, check out eBay for the best deals on contemporary living room furniture.
Shop now: Sofas / Coffee Tables / Chairs
If you sit with the mid-century modern crowd, then you appreciate the design language from the 1950s and '60s.
Mid-century modern shares certain sensibilities with contemporary decor, but there are some strong differences as well. It's defined by a lot of natural materials and colors like wood tones with fun shapes and designs that are intended to organically fit the shape of the human body. Think subtle curves and tapered edges instead of the hard lines and bold corners of the contemporary look.
The '50s saw the invention of color TV so living rooms became places where families lounged late into the evenings talking and sharing memories and that idea continues with the mid-century modern style today.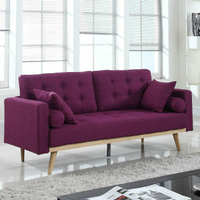 Shop mid-century modern living room furniture on eBay
Mid-century modern draws inspiration from the natural materials, colors, and shapes popular during the 1950s. eBay is the place to look to complete your perfect mid-century modern living room.
Shop now: Sofas / Coffee Tables / Chairs
If you're a fan of Downton Abbey, then you'll most likely prefer the traditional style. Traditionally designed living rooms are where you see wood paneled walls, large fireplaces, and perfectly symmetrical sofas with tons of throw pillows. This is where elegance meets comfort with warm, soft colors and high ceilings. Traditional style furniture is big and comfortable, designed to make visitors want to stay and chat long into the evening.
Whether you're going for a more contemporary look or you're more of a mid-century modern type of crowd, eBay has a huge selection of whatever you need to refresh your living room.
Maybe you're more into the traditional look, ebay's got that too. eBay makes it easy to find the furniture you want, at the price you want to pay because they have a huge selection to buy from.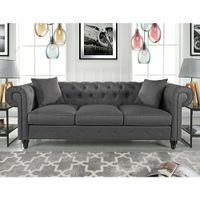 Shop traditional living room furniture on eBay
Entertain your friends and family in comfort with a complete set of traditional living room furniture.
Shop now: Sofas / Coffee Tables / Chairs