A garden room can completely transform the way you use your outdoor space. Only your imagination and preferences can limit how you use a garden room – it can become anything from a garden office to a spectacular display for potted plants, or a space to entertain. To see how you might like to use a garden room throughout the year, not just during the summer, be inspired by these ideas, developed with Habin.
1. Find your hygge in a minimalist garden room design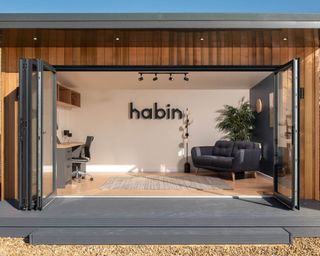 If what you mainly want from a garden room is to find a quiet, uncluttered space in which you can be creative, opt for a minimalist, open design finished in natural materials that will harmonise with your garden. The Hala garden room is a perfect example of this – inspired by Scandinavian design, it is perfect for people who need to be free from distractions in order to be productive.
2. Get closer to nature with a glazed garden room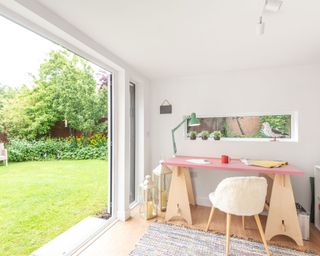 A garden room is an opportunity to be closer to the natural world – without leaving the comfort of your own garden. Feeling immersed in a green landscape can help reduce stress and anxiety and is especially important now that many of us are limited in opportunities to enjoy nature away from our homes. A design like the Hugo helps you blur the boundaries between the inside and outside thanks to its vast expanses of glazing.
3. Create a space for family and friends to get together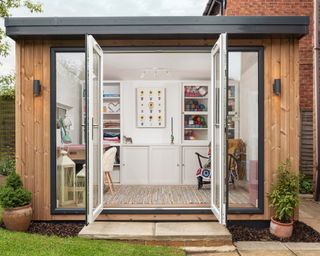 Some garden rooms are intended as meditative spaces for one. For others, a garden room is a space for togetherness with loved ones, and the garden room design should reflect that intent. If garden rooms chosen for solitude may have a more minimal design, when choosing a garden room for entertaining family and friends, opt for a warmer, more enclosed design. Go for a warm wood structure and accessorise with plenty of cushions, blankets and fairy lights.