How are you feeling about Christmas this year? The past two years have been a little tarnished for all of us with isolation, and never did we feel the impact of those lockdown rules more than at Christmas time. Now, dare we say it, things are well and truly on the up, and a Christmas where we're allowed to mingle, laugh and hug our loved ones is finally upon us.
Whether you're hosting the pinnacle Christmas dinner this year, throwing a New Year's Eve party, or simply reuniting with friends for a long festive weekend, organisation at this time of year is key. You don't want to be paying over the odds for a last-minute air mattress or traipsing the streets for those essential final flourishes. And you equally don't want to be so busy sorting out all the finer details, that you forget to have a nice time yourself.
So to make the most of all of life's little moments, we've put together this handy guide of the top five things you can do now to make this Christmas one to remember.
1. Create a cosy sleep space for your guests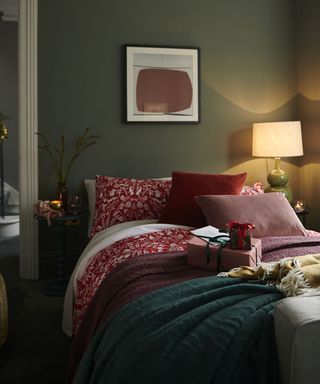 When you're inviting family and friends to stay, you want them to feel as comfortable as possible, and that starts with a good night's sleep. We're loving the Woodland Fable duvet set from John Lewis as the perfect festive but also pretty set, creating a cosy and Chrismassy feel in any space. If you're transforming your home office or spare room into a guest bedroom this year, a warm rich red duvet cover like this is an easy way to add impact and create instant festive cheer.
2. All eyes on the Christmas tree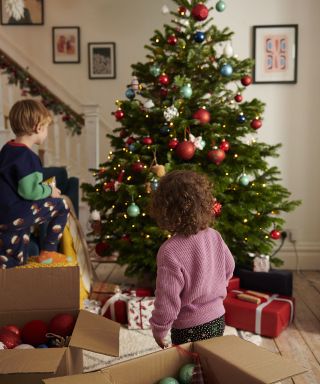 There's no denying it, if people are coming over to your house at Christmas time, the first thing they really want to see is the tree. Not only is it such a special and magical sight, but it's also often the backdrop to family photos that'll be treasured for years to come, so don't let yours disappoint. And this doesn't mean you have to spend a fortune. This 6f Traditions Christmas tree from John Lewis is so chunky and full, plus, it's a total bargain. What's more, the high-quality design will last, so you'll be bringing it out year after year, making it a sustainable choice too. With a selection of quirky decoration themes from super sweet Sugar Plum Cafeto a mysterious and elegant Nightlife theme, John Lewis has all the baubles you need to create a show-stopping tree, even on a budget. Memorable decorations like this dinosaur decoration are sure to be one the kids hunt for every year when you get the decorations down from the loft.
3. Get the right tools for the job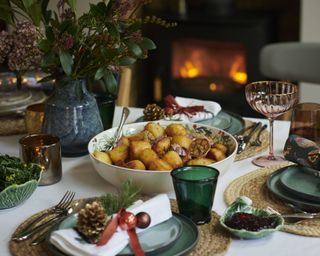 Christmas dinner is the epicenter of Christmas Day, and tends to be the thing that people remember the most. Be it your aunt's special stuffing or your nan's marinated sprouts, the taste of Christmas stays with us. So if you're the chef this year, ensure you have everything you need to cook the best meal possible. Quality frying pans like this from John Lewis's Anyday range don't cost the earth, but can make a huge difference to both how good your food tastes, and how pleasant it is to cook it!
4. Create an extra special tablescape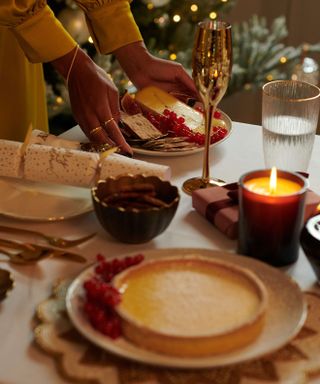 Gathered around a table with your loved ones, wearing paper hats and telling silly jokes bring a sense of nostalgia and familiarity. Whether or not you're a budding chef, you can make the experience extra special by creating a beautiful dining environment. We've got our eye on these luxury Winter Fayre crackers. They'll suit literally any festive scheme and they're only £15. Shhh.. we won't tell if you don't! Complete with extra special additions like these Foliage glass flutes and gold cutlery, John Lewis really is the one-stop shop for curating a special dining scheme for less than you'd think.
5. Book in some me time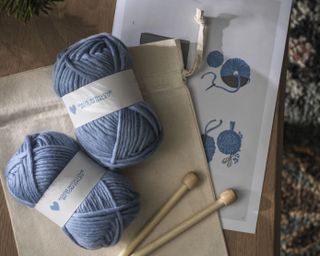 We don't want to sound like a Scrooge, but amongst all the joy and merriment, Christmas can be a bit of a stressful time too. With endless present lists, guests' dietary requirements and kids' concerts to get to, it's a time of year when there is a lot going on. So be sure to map out some solo downtime just for you. Be it a quiet walk in nature, or a cosy evening in tucked up with a book or embroidery, planning in some 'me' time amongst the hustle and bustle can really help you out in the long run.