YouGarden discount codes for October 2021
Save cash with these 18 YouGarden discount codes!
Hints & Tips
If you're a gardening regular, you can make big savings by signing up to the YouGarden Discount Club. For as little as £5 a year, you'll receive 10% off plant and accessory orders, 5% off outdoor living orders, and £20 off vouchers to use throughout the year. Plus, you'll get exclusive offers, competitions and a seasonal newsletter packed with advice – what's not to love?
Fancy 10% off right now? Of course you do! Sign up to emails from YouGarden and you'll get just that off your first order – plus, you'll receive gardening tips and new products straight to your inbox.
Everything you buy from YouGarden comes with a Double Satisfaction Guarantee for 30 days after you receive them. Plus, hardy plants come with an additional Lifetime Guarantee, so if your tree, shrub, plant or bulb doesn't thrive, they'll send you a direct replacement free of charge – you just pay the postage and packaging.
See what's on offer right now by heading to the sale section of the YouGarden site, where you can get bargains on plants and flowers – in fact, you can save 50% or more!
---
FAQs
How do I get a YouGarden discount code?
You can get all the latest YouGarden voucher codes right here. We keep this page updated with the latest codes, sales and offers, so whenever you shop, make sure you visit to save.
Where can I find the latest YouGarden offers?
YouGarden has a sale section on its site where you can find discounted products. They also advertise offers on their homepage.
What are the YouGarden delivery options?
Most YouGarden orders are sent with Yodel on a fully tracked courier service. You'll need to allow up to 14 days for delivery of in-stock items. If your order is small enough, it might be sent via Royal Mail, in which case tracking isn't available.
How can I track my YouGarden order?
You'll receive a tracking code when your order is dispatched with Yodel, so you can see when it's due to arrive. You can also add delivery instructions at the checkout.
What is YouGarden's returns policy?
If you're not happy with an item, you can contact YouGarden to arrange a return. You'll then receive a refund once they've received the item. You will need to pay for postage, and YouGarden recommends using a tracked courier service to avoid the order getting lost.
What's the YouGarden Discount Club?
The Discount Club is a membership scheme where, for a small £5 fee, you'll receive 10% off plant orders, 5% off hardware orders, plus exclusive discounts and seasonal newsletters.
---
How do you use a YouGarden voucher code?
1. Check the terms and conditions of your YouGarden promo code and make sure they match your order.
2. Click the orange 'Get code' button and copy the code if required.
3. Head to the YouGarden website, which should have opened in a new tab or window. If not, just click the link to be taken there.
4. Add all your items to your basket then head to the checkout to review your order.
5. Scroll down past your order summary to 'Do you have an offer code?'. Enter your code then click 'Apply Code'.
6. Check out and get ready for your plants to arrive!
---
Autumn planting
Autumn in the garden usually means the slow winding down of nature. The leaves are falling off the trees, most of the flowers have long stopped blooming, and everything is general being put to sleep for the year. However, that's not to say there isn't plenty still to do this season. From planting for winter flower to prepping your plot for spring, start planning now and you'll reap the benefits all season. Then, get shopping with a YouGarden discount code to saves on bulbs, plants and more.
If you miss the blooms of spring and summer, you might want to look at bringing winter flowering plants into your space. One of the most popular of these is a Hellebore, or a Christmas Rose, which flowers over late winter and into spring, bringing interest into an otherwise dormant garden. YouGarden has a range of colours on offer, from dainty white to deep plum and pretty pink-red. Plant from late autumn and wait for them to bloom.
Alternatively, get prepping for spring by planting your bulbs. Daffodils, crocus, tulips and hyacinth are all best planted between October and December before the first frost. Then, in spring, you'll be rewarded with a rainbow of colours as these hardy plants come to life.
Finally, if autumn brings visions of stewed apple and blackberry or delicious apple chutney, why not invest in a fruit tree? Apple trees bear fruit in the autumn and are best planted from late autumn to early spring. YouGarden stocks a variety, so you can pick your favourite – and if you're worried it might be pricey, make sure you use a YouGarden promo code to save. All that's left is to enjoy your autumn garden in all its sleepy glory.
---
Small-space gardening
While most of us think of gardening as something people with houses and large plots do, it's actually something for everyone. Whether you have a sprawling lawn or a small balcony off your living area, you can create something beautiful – you just need to know what to do. That's where YouGarden comes in. They've got all the advice, inspiration and products to help you plant in a small plot – and you can enlist the help of a YouGarden discount code to save some cash, too.
Before you start gardening, always think about what it is you want from your space. If you're working with a balcony, you might opt for a tall planter, like the Poppy-Go Raised Planter, to save on floor space, then choose an elegant bistro set for meals alfresco. If you have a patio you automatically have more options, but YouGarden's collection of pots will help you curate a pretty space with room to spare for a dining set. If you're buying for a balcony, always check how much weight it can take first.
Once you've done that, you can choose your plants based on the conditions of your plot. If you have a balcony that gets battered by wind, you'll need to create shelter or opt for hardy plants – including herbs like sage, rosemary and thyme – that don't mind a bit of bluster. Whether you're on a balcony or a patio, consider how much sun or shade you get, too. YouGarden has a range of balcony-friendly plants, including the Balcony Geranium Collection, that can help create a colourful display in an instant. Now you've established the conditions, it's time to get shopping – and don't forget to make your money go further with a YouGarden voucher code.
After a stint writing for true life titles, Ellen made her venture into the world of interiors in 2017 on Real Homes magazine. Now deputy editor, she's always taking inspiration from Real Homes' clever tips and tricks for renters, and has a special interest in sustainability in the home.
Rate YouGarden Discount Codes
About YouGarden
YouGarden's philosophy is 'Gardening for everyone', and their inclusive approach is what makes them such a popular destination for growers around the country. Whether you're starting out or you're a seasoned pro, you'll find everything you need for your plot. And if you're looking for straight-talking advice, YouGarden has it in spades – their site is a jargon-free zone. Ready to stock up on some greenery? Use a YouGarden discount code to save on your order and update your garden for less. Set in a nursery in rural Lincolnshire, YouGarden sells plants around the country via mail-order, and they're also happy to share their expertise far and wide. Many of their plants are perfect for small spaces like gardens and patios. And when you buy from them, you're set up for success straight away with plenty of videos and care instructions for your chosen plant. Head over there now and use a YouGarden promo code to save when you shop.
Written By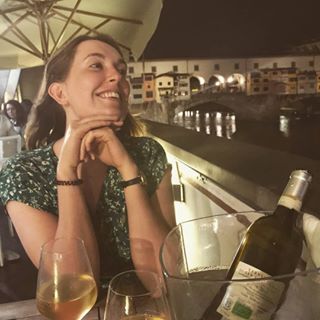 Ellen Finch
Deputy editor
After a stint writing for true life titles, Ellen made her venture into the world of interiors in 2017 on Real Homes magazine. Now deputy editor, she's always taking inspiration from Real Homes' clever tips and tricks for renters, and has a special interest in sustainability in the home.