Wilko discount codes for October 2021
Save cash with these 14 Wilko discount codes!
Wilko Codes you might have missed
Most Popular Wilko Codes & Discounts
Offer Description
Expires
Discount Type
Christmas Sale - 20% off Trees
Get up to 50% off Selected Wallpaper
Next Day Premium Delivery Available on Orders Placed by 5pm Mon - Fri
Receive Special Offers and Exclusives with Newsletter Sign-ups
Hints & Tips
Shop straight from the Wilko homepage to see all the latest deals in one place. From money off homeware to offers on school essentials, you can find some great bargains right at your fingertips. You'll also find more great deals under the offers tab on the website. There, you'll find all the latest discounts by category – getting your money's worth has never been easier.
Sign up to the Wilko newsletter to get special offers and exclusive discounts. You'll also get news of new product drops straight to your inbox, plus plenty of ideas for family life at home.
With Click & Collect, you can get your order sent to your nearest store for just £2! If you don't have a store near you, don't worry: standard delivery starts from £5, or get next-day delivery for £8.
Check out the banner at the top of the homepage for competitions. You could win big prizes, like a £100 gift card, for something as simple as taking a quiz. It's a no-brainer!
Take the Wilko Have Your Say survey about your recent shopping experience to be in with the chance of winning a £100 gift card. All you have to do is answer a few questions – simple!
---
FAQs
Do Wilko deliver?
They do, and there are plenty of delivery options so you can pick the one that suits you. Standard delivery costs £5 and is delivered within 4 days. Premium delivery costs £8 and will get there the following day, as long as you place your order before 5pm. Heavy items requiring two-person delivery will cost more.
Do Wilko do Click and Collect?
They do! You can send your order to a local store and collect for just £2. Like standard delivery, your order will be delivered within four working days if you order before 5pm, or five after 5pm.
Does Wilko do an NHS discount?
At the moment, Wilko doesn't offer an NHS discount. There are still plenty of ways to save, though – shop with a Wilko promo code from our selection to start.
How do I contact Wilko customer service?
Got a problem or have a question about an item? Head to 'Help & Support' at the bottom of the Wilko website to see popular questions and answers and get in touch.
How can I get a Wilko discount code?
Right here! We've got all the latest Wilko voucher codes, as well as key sales events, so you can be sure you're never missing out on a saving.
What's Wilko's returns policy?
Returns are free and easy at Wilko. You can return your item within 28 days for a refund or exchange with a valid proof of purchase. Simply take your item back to the store you bought it from or arrange for collection from your home.
---
How do you use a Wilko voucher code?
1. Check the terms and conditions of your Wilko promo code and make sure they match your order.
2. Click the orange 'Get code' button and copy the code if required.
3. Head to the Wilko website, which should have opened in a new tab or window. If not, just click the link to be taken there.
4. Add everything you need to your basket, then head to the checkout to review your order.
5. Under the order summary, find the box that says 'Have a promo code?' and enter your code, then click 'Apply'.
6. Proceed to the checkout and complete your order. Then you're done!
---
Make your house a home for less
If you rent a home, or have ever lived in student halls, you'll know the struggle of making a space feel like yours – especially when you're on a budget. You might not be able to do anything about the magnolia walls (boring), the pine kitchen (dated) or those bathroom tiles (just awful) – but you can make some changes to make the space feel a bit more you. And in doing so, you don't have to spend a fortune – especially if you use a Wilko discount code.
Before you start sprucing up your interior, check out exactly what you can and can't do in your house or flat. If your landlord won't let you paint your walls a whole new colour, will they at least let you touch up marks or give it a fresh coat in the same shade? Wilko's own-brand paints are washable and super durable, with a range of colours to choose from. Next, see if you can hang pictures – if not with a nail, then perhaps with a stick-on device like a Command hook. They hold some serious weight and will peel off damage-free, so you don't need to worry about your deposit.
If you can't do either of those things, worry not: it's time to bring out the accessories. Pick out your favourite table and floor lamps from Wilko's collection to create mood lighting, and buy some key storage to keep those clothes or toys stowed away. Add texture, comfort and colour with soft furnishings like cushions, throws and bedding, and greenery with plants. And don't forget the art: buy wall prints and either hang them, if you can, or lean them up on a sideboard or stack them artistically from the floor. It's easier (and cheaper) than ever to make your home your own, especially with a Wilko voucher code – so why not start settling in today?
---
School life made easy
Going back to school after a whole summer of fun can feel like a bit of a slog. The autumn term comes with drearier weather, shorter days, and the dreaded homework – but it's also a chance to start anew. Who didn't love getting a new pencilcase packed with fresh pens at the start of every school year? We'll bet you relished opening up your exercise book to that clean, blank first page. With a Wilko discount code, you can give your kids a great start back to school by saving on everything from stationery to backpacks. And hey – why not treat yourself to a new notebook for the home office too?
Wilko is packed with big-name brands like Bic and Sharpie, so your kids can be in on the latest crazes (remember scented gel pens? Are we showing our age?) for less. Bin the half-empty and lidless ballpoints from last year and buy a fresh new set, as well as some highlighters and those gel pens – to make revision a little easier. Next, browse Wilko's amazing selection of notebooks, many designed in-house. You can choose from polkadots to florals, inspirational quotes to adorable animals.
While you're there, you can also stock up on study and revision books to get ahead. You'll also find all those extra little bits that can be a pain to find, from geometry sets to calculators. And don't forget the absolute essentials: a new pencil case, lunch box and drinks bottle. Because the autumn school term is all about change – and with a Wilko promo code, you can switch things up for less.
After a stint writing for true life titles, Ellen made her venture into the world of interiors in 2017 on Real Homes magazine. Now deputy editor, she's always taking inspiration from Real Homes' clever tips and tricks for renters, and has a special interest in sustainability in the home.
Rate Wilko Discount Codes
About Wilko
As a family-owned business, Wilko knows how hard it is to keep everyday life running smoothly – and they want to help. Since the Wilkinson family opened their first store back in 1930, they've provided great quality goods for home life at even better prices. And that's before you've even used a Wilko discount code to save more on your order!Whether you're embarking on a room makeover or getting the kids settled into the new school term, Wilko has what you need. From storage and household bits to stationery, toys and pet care, they've got everyday life covered. If you've been in a Wilko store before, you'll know you never just pop in for one thing. From super-handy solutions to problems you didn't know you had, to bargains you definitely didn't need but couldn't resist, you can't just stick to your list. And we're about to make your next shop even more irresistible with a Wilko promo code – so you can stretch your money even further.
Written By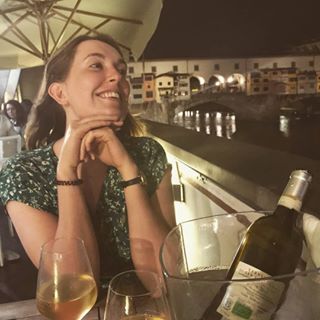 Ellen Finch
Deputy editor
After a stint writing for true life titles, Ellen made her venture into the world of interiors in 2017 on Real Homes magazine. Now deputy editor, she's always taking inspiration from Real Homes' clever tips and tricks for renters, and has a special interest in sustainability in the home.
Wilko Offers Summary
1 live codes
4 live deals
9 live sales
Top saving 50% OFF
Last updated Wed, 20 Oct 2021