WHSmith discount codes for January 2022
Use these 6 WHSmith discount codes to save money on stationery, books and music
Hints & Tips
Students can get stocked up for the start of term or replace all the essentials used or lost by the end of their first term at WH mith – and they can do it all with a 10 per cent discount. They can get this through Student Beans; accessing the saving by registering and verifying their student status. They can also do it through UNiDays, joining for free and getting savings on everything from textbooks to water bottles, computer accessories to games.

Educators can be sure their classes are well stocked with books and stationery with a school account. They'll have access to a dedicated customer service team to help them shop quickly and flexibly online, and will be kept up to date with exclusive special offers and discounts available to teachers. They can just sign up on the website.
WHSmith is famous for its offers in store, where you can often find three for two deals on things like packs of Christmas cards or wrapping. But you won't miss out shopping online – just check out the sales and offers dropdown where you will find all the latest savings, and also clearance offers on gifts, books, stationery and cards
Magazine subscriptions are a great way to make sure you never miss an issue of your favourite magazine. They are also a good gift choice for a hard-to-buy-for friend or relative. They are excellent value, with big savings on the cover price and free delivery, and you are sure to find something to suit every interest – no matter how niche.
---
FAQs
How much is delivery from WHSmith?
Standard delivery is or £2.99, or free if you spend over £25. It should take two to four days to get your order. Reduced delivery cost promotions will be indicated while you are shopping and automatically applied in your basket.
Can I get a quick delivery option?
Express next day delivery costs £5.99 and is available Monday to Friday if you order before 3pm the day before.
Is click & collect available from WHSmith?
It is an option if you prefer to buy online and then pick up in store when it is convenient. You will have 10 days to collect before your order is cancelled and your card refunded. You can collect by next working day if you order before 12 noon Monday to Thursday. This costs £3.99, but it is free when you spend £25 or more.
What is the returns policy for WHSmith?
If your are not delighted with your purchase, you can return it within 30 days (with the exception of gift cards) in its original condition and with your receipt, and WHSmith will find you a replacement or refund your money.
Where do I return items to WHSmith?
Most of the high street stores would be happy to take your returned item, although it might not be possible to return large/heavy items so customers are recommended to contact the customer services team to arrange collection instead. You can also send your order back by post to the address printed on the delivery note. Returns by post are at the customer's own cost.
How do I get in touch with WHSmith?
The customer services team is available Monday-Friday 9am-5pm by email at support@whsmith.co.uk.
---
How to use WHSmith discount codes
1. Find the discount code that you want to use and make a note of it or copy it to paste later.
2. Choose the items you want to purchase and add to your basket as you go.
3. Click on your basket and look for the box marked 'Do you have a promo code?'

4. Type or paste your code into the box and apply.
5. Check that your discount has worked and then proceed to checkout.
---
Enjoy the gift of a new hobby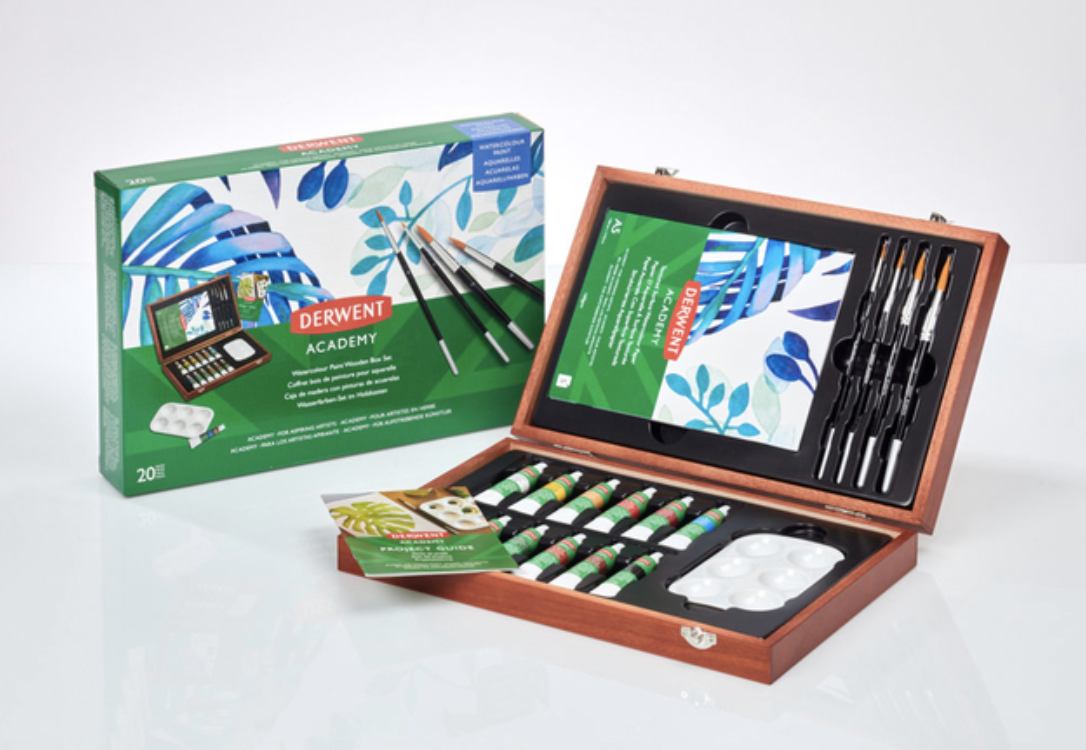 Post Christmas can be a great time for starting new hobbies to keep hands and minds busy during the dark winter evenings. The WHSmith shelves will be packed with magazines on art, crafts and design to provide the spur for a new interest.
In order to start getting crafty, you are going to need to stock up on supplies. If its art you are interested in, a Derwent Academy 35 piece sketching and colouring wooden box gift set (£41.99) has everything you'll need to start including colouring, watercolour and sketching pencils, a sketch book, sharpener, eraser and brush – all kept neatly together in a wooden case.
If you are planning to dabble in painting, the Daler-Rowney Simply Jumbo watercolour bundle pack or Jumbo acrylic bundle pack includes an A3 watercolour or acrylic pad, a set of 12 watercolour or acrylics, 10 brushes and a round plastic palette for mixing your paints in, all presented in an A3 art bag. The bundle packs cost £34.99 each.
If you are into making memories, scrapbooking is a great way to save mementos from trips, days out, gatherings of friends or once-in-a-lifetime events. Arranging them in a book means you are far more likely to browse through them and relive the day (or days) than you are to flick through pictures forgotten in a folder on your desktop. Scrapbooks can also make a brilliant gift to present family or friends with ready for a birthday trip down memory lane. There are all kinds of scrap books styles with elegant, fun or plain covers. So The Adventure Begins (£10.99) or Wander, Explore, Discover (£16.99) would be perfect to scrapbook a holiday. The marble-effect large scrapbook album (£16.99) could chart the history of romance between newlyweds. And the Sparkle pop Stay Magical reversible sequin scrapbook (£13.99) is a pleasure just to touch with sequins that can be stroked to reveal a different pattern. To make sure your scraps stay stuck in the book, there are glues, but be a rebel and arrange them casually on the page and fix with colourful washi tape (£2.95).
Don't forget to look for a discount code, and start your new pastime with a saving!
---
Let the music play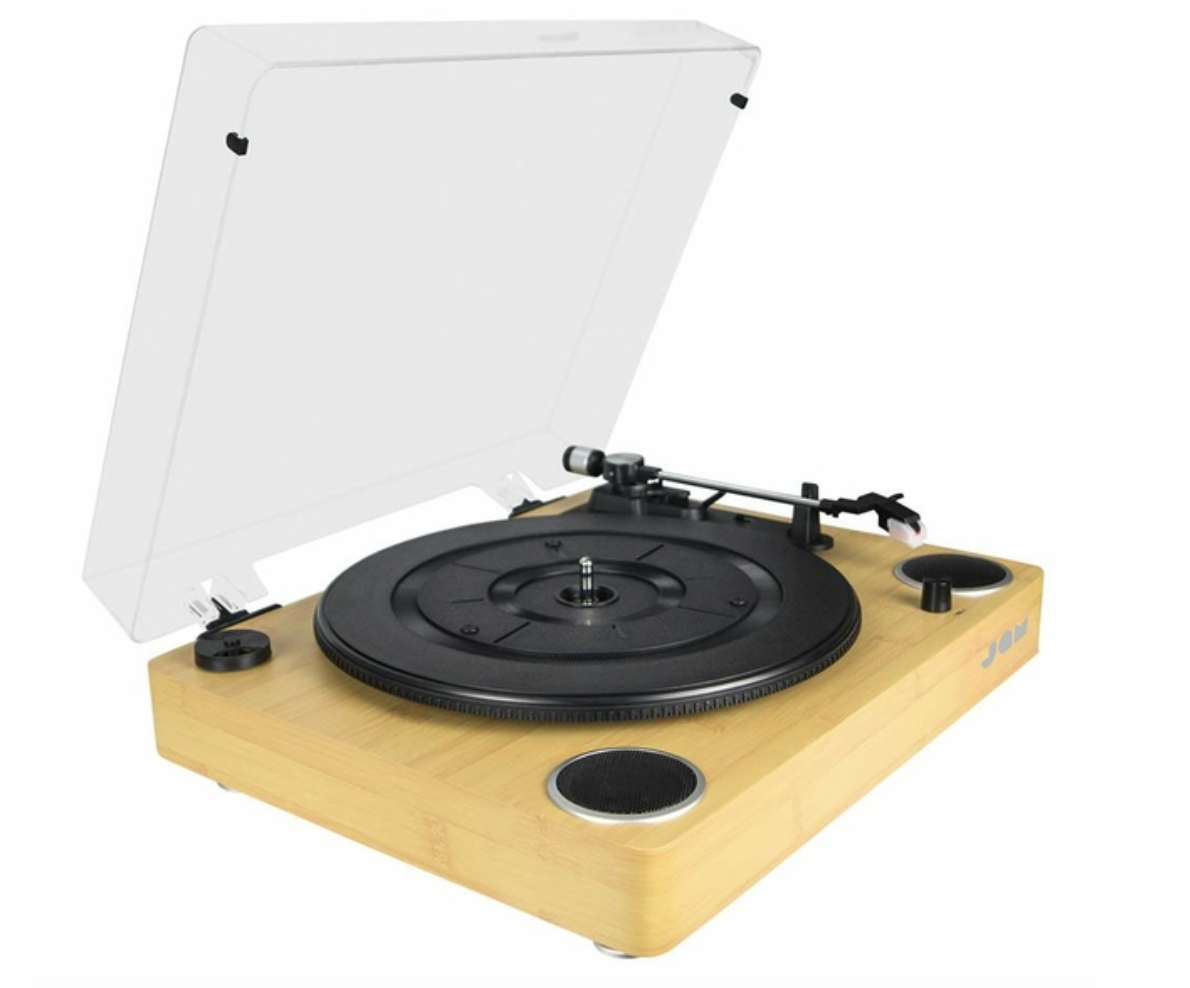 For music lovers, WHSmith was a place to go to spend hours flicking through vinyl records and cassette tapes, then later CDs. Though much of music is streamed and shuffled now, WHSmith still has an impressive selection of albums available on CD and on vinyl – which never went away and instead has enjoyed a real revival. Stock up on the latest releases like Adele's 30 in CD for £12.99 and vinyl for £29.99, Elton John's The Lockdown Sessions at £14.99 for a CD or ABBA's new Voyage album for £31.99.
If you are buying albums for the first time, you'll need a turntable to play them on, and WHSmith supply those, too (along with a selection of speakers and headphones). Spin your sounds on the JAM Sound Turntable, which has three speeds and built-in speakers. It comes in a black or wood surround and both cost £79.99. If you want one something that will suit both your analogue and digital collection, the Jam Black Spun Out Bluetooth turntable has wireless connectivity so you can stream records to any Bluetooth speaker. It comes in wood or dark grey and is priced at £99.99.
If your idea of a great evening is to grab a bowl of popcorn and binge on your favourite boxset, you can do that with WH Smith's collection of film and TV programmes. Enjoy some classic comedy with the anarchic medics of M*A*S*H (£39.99) fighting the horrors of war with humour. Or watch Harry Potter go from his first wizarding year through to his graduation battling the evil Voldemort with a box of all eight films (£46.99) – perfect for keeping the kids entertained for the better part of a day.
Alison is Assistant Editor on Real Homes magazine. She previously worked on national newspapers, in later years as a film critic and has also written on property, fashion and lifestyle. Having recently purchased a Victorian property in severe need of some updating, much of her time is spent solving the usual issues renovators encounter.
Rate WHSmith Discount Codes
1 ratings with the average rating of 5 out of 5 stars.
About WHSmith
For a retailer with a long history, few could match WHSmith, which has been selling newspapers since 1792! News vendor Henry Walton Smith and his wife, Anna, started the business in London. It was taken over by their son William Henry – the WH – later joined by his son, also William Henry. They took advantage of the railway boom of the Victorian era and branched out into selling newspapers at stations to a new breed of customer – the commuter. At one point the thriving company even ran a library service and a publishing business.WHSmith grew to become the go-to for newspapers, magazines, all manner of stationery, school and art essentials, gift wrap, cards and diaries, as well as music and books and even toys and games. It is still somewhere for rail travellers to nip into for a bar of chocolate and something to read for a journey, for gift buyers looking for the perfect present/card/wrapping to treat a loved one, or for students needing supplies for school or uni. For all your stationery needs, browse through the WHSmith website and grab your self a bargain buy with a discount code.
Written by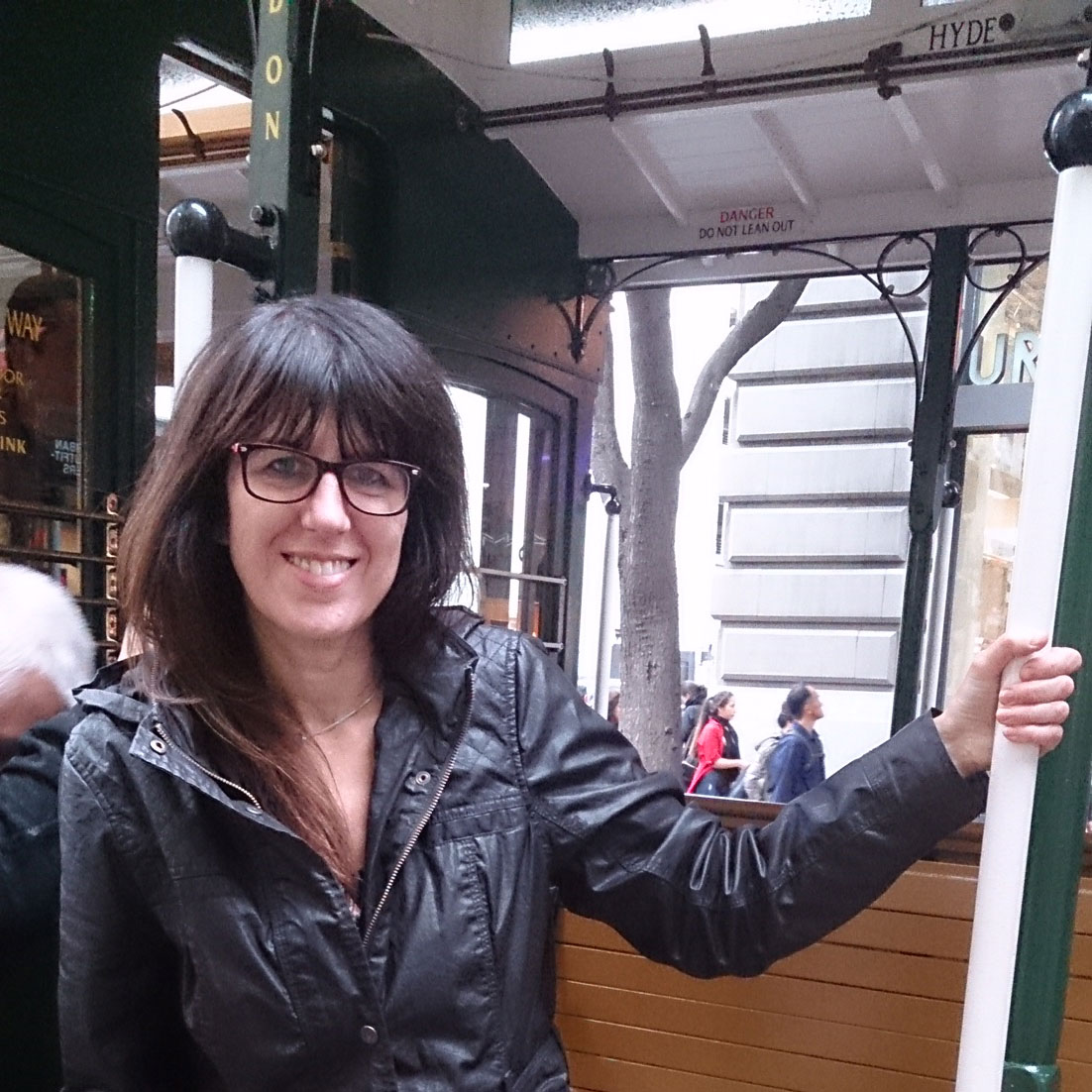 Alison Jones
Assistant Editor
Alison is Assistant Editor on Real Homes magazine. She previously worked on national newspapers, in later years as a film critic and has also written on property, fashion and lifestyle. Having recently purchased a Victorian property in severe need of some updating, much of her time is spent solving the usual issues renovators encounter.