Wallpaper direct voucher codes for January 2022
Save cash when decorating with 11 Wallpaperdirect voucher codes
Hints & Tips
Wallpaperdirect specialises in wallpapers (as the name suggests), but that's not all they do. They can provide a complete look for a room refresh with the curtains and cushions to match as well as bedding and even artwork.
If you want to pick up your Wallpaperdirect order, you can do so at a branch of Brewers. The click and collect service is free and there are 183 branches of Brewers, and you can find one that is local to you at brewers.co.uk/stores. You will receive an email and an SMS to tell you when your order is ready to collect.
Wallpaperdirect serves customers internationally. It used to serve customers in the US from the UK site but has now launched a new American company Wallpaperdirect Inc with a dedicated team in Tennessee. They ship hundreds of parcels around the world every day, and thousands of samples each month. They are on hand to help with any decorating questions, whether your are a first-time paperer or an experienced painter and decorator. The US site can be accessed at wallpaperdirect.com/us/ or email the team at info@wallpaperdirect.com
To get a discount on your decorating, always check out the offers drop down. There are always savings to be made with reductions of half price or more. You can find rolls of wallpaper for as little as £10, cushions for £6 and duvet sets for £45. And you can also grab yourself a discount on some full-price products by using a promo code.
---
FAQs
What is the cost of delivery?
The standard UK delivery is £4.95, orders over £100 delivery is free. Next working day delivery to the UK is £6.95, if the order is placed before 3pm the day before and the product is in stock
How can I contact Wallpaperdirect?
The customer service line is open Monday to Friday from 8.30am to 5pm and Saturday from 8.30am to 4pm. Call them on Telephone: +44 (0)1323 430 886.
Can I return products to Wallpaperdirect?
If you are not satisfied you can return the product at your own cost (through the Post Office), within 14 days after you've received your order. It must be undamaged and in the original packaging for a full refund. Returns can be made free through Collect+
Wallpaper and paint can be returned for up to 28 days after purchase but will be subject to a 20 per cent restocking charge
When returning goods in any of the above circumstances contact Wallpaperdirect customer service at returns@wallpaperdirect.com .
Can I send back items made to my specification?
Samples, curtains, blinds, tinted paints, fabrics and murals supplied to your exact specification cannot be returned unless the product is found to be faulty.
Does Wallpaperdirect sell all the products for my decorating job?
Yes, there is a full range of decorating tools available on the tools page, from paste and brushes to wallpaper strippers and scrapers, carpet protectors and rollers.
What if the wallpaper I ordered is out of stock?
Wallpaperdirect can email you advising you of a revised delivery date when it is back in stock, You can reselect the date if it isn't convenient.
What is a batch number?
Wallpaper is printed in batches of rolls. It is important to have the same batch number to ensure colours match exactly. It is usually located on the wallpaper label close to the pattern number. Batch numbers also apply to white wallpapers, as different batches can be different shades of white.
---
How do I use a Wallpaperdirect voucher code?
1. Make your decorating choices, whether it's paper, accessories, paint or fabric and place them in the basket.
2. When you have finished, click on your basket and look for the box marked 'Voucher code?'
3. Type or cut and paste the code that applies to your order in the appropriate box and click apply.
4. Make sure you have received the discount and proceed with your purchase.
---
Decorate with a designer look
If you want a designer look in your home, watch out for Wallpaperdirect's ranges that feature collaborations with some big names in fashion and style.
Karl Lagerfeld was famous as the creative genius behind Chanel. And some of the iconic flourishes of the brand, such as the quilted look of the handbags, has now been transferred to paper. Other extravagant touches include fashion sketches reproduced in a gallery effect and stylish stripe, herringbone and leopard prints. You could even paper your wall in drawings of Karl in his famous sunglasses, for a luxurious yet fun scheme. The rolls of paper cost from £60 per roll
If you like a playful yet bold walls, look no further than Sacha Walckhoff x Graham & Brown's collaboration, Paper Games.This colourful capsule wallpaper collection was inspired by the art of paper-cutting, which was  in vogue in the 18th century and was used to create portraits and landscapes in a Chinese silhouette style. Sacha Walckhoff and Graham & Brown have emulated this technique and produced graphic designs of flowers and trees that are both joyful and contemporary.  Add this bold look to your walls for £65 per roll.
And don't forget to use a discount code to buy and get a nice little saving on your high end paper!
---
An easy way to decorate
How do you decorate if the home you are living in isn't your own? It is a tricky question. While how you style is up to your own personal taste, your landlord may prefer that you don't do anything that is going to make a lasting mark on your walls – and which could risk your security deposit when the time comes for you to move out.
If you are determined to decorate to cover bland walls, check out peel and stick wallpaper. As the description suggest, these self-adhesive wallpapers let you stay on top of interior trends, while still being easy to hang and remove, which makes them very renter friendly. It is also great if you like to change the look of your rooms frequently, but want a fuss-free way to do it.
NextWall's peel and stick papers come in a variety of fun designs – from jungle leaf which can give a botanical feel to the bedroom or living room, to a brick style that can give an industrial edge to your kitchen, utility or home office. You can even get the popular panelled look (but without all the mess of having of sawing, nailing and glueing) with plank wallpaper which is a faux wooden panel design that comes in three colourways.
All of the peel and stick papers come with full instructions to get the perfect finish. And if you hang a strip in the wrong place, it is easy to remove it and reposition it until you are satisfied. The papers cost £39.95 a roll, but the bonus is you don't have to buy any paste to apply it. And you can save even more if you use a discount code to buy, so why not welcome in the new year with a new look?
Alison is Assistant Editor on Real Homes magazine. She previously worked on national newspapers, in later years as a film critic and has also written on property, fashion and lifestyle. Having recently purchased a Victorian property in severe need of some updating, much of her time is spent solving the usual issues renovators encounter.
Rate Wallpaperdirect Discount Codes
About Wallpaperdirect
When it comes to decorating, Wallpaperdirect is a go to for paper, paste and pattern. The business has been selling wallpaper online since 1999, but it has a long history behind it as part of the famous Brewers group of companies. C. Brewer & Sons is one of the country's oldest decorators' merchants, having been established in 1904, and has been given a Royal Warrant as suppliers of wallpaper to the Queen. Wallpaperdirect carries an incredible range of more than 11,000 different papers and 4000 different patterns from the best-known wallpaper brands. A dedicated team of 40 staff handles customer enquiries, the sending out of samples and keeping the warehouse well-stocked. Hundreds of parcels are sent out every work to decorators and DIYers, and around 40,000 samples go out every month for people looking for the perfect paper for their project. So if you have a decorating project planned for the new year (and who doesn't), take a look at the range and pick up some paper with money off by using a discount code.
Written by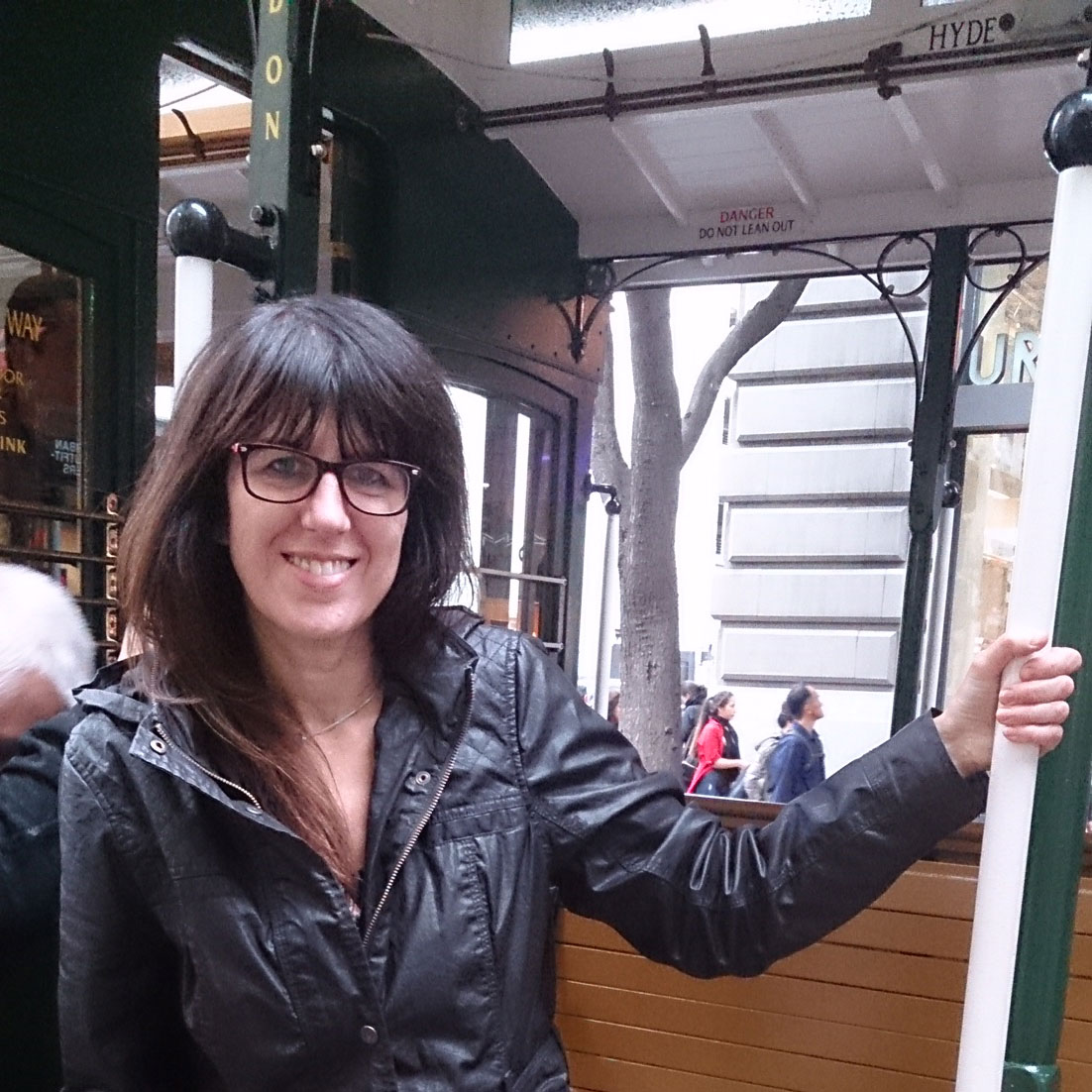 Alison Jones
Assistant Editor
Alison is Assistant Editor on Real Homes magazine. She previously worked on national newspapers, in later years as a film critic and has also written on property, fashion and lifestyle. Having recently purchased a Victorian property in severe need of some updating, much of her time is spent solving the usual issues renovators encounter.