Waitrose Florist discount codes for October 2021
Save cash with these 14 Waitrose Florist discount codes!
Most Popular Waitrose Florist Codes & Discounts
Offer Description
Expires
Discount Type
Save on Selected Flowers with £5 off
Christmas Flowers and Plant Gifts from only £20
Beautiful Anniversary and Romantic Flowers from only £21
Pick up Birthday Flowers from Only £20
Thank You Flowers Available from £21
Hints & Tips
Head over to the 'Offers' section of the Waitrose Florist site to see the latest discounts on certain ranges. You could get money off a seasonal bouquet and because offers are updated regularly, you're always guaranteed to find a great deal. From time to time there are discounts on premium bouquets and gift bags, too – perfect for a special present.
Opt for letterbox flowers and order fresh blooms starting from just £25, including free delivery. Want to make a gift extra special? Add on a little extra, from chocolates and biscuits to beauty gifts, and get it sent together with your bouquet.
---
FAQs
Where can I find a Waitrose Florist discount code?
If you're looking for a Waitrose Florist voucher code, you're in the right place! We keep this page updated with the latest deals, discounts and offers so you don't have to go digging. Check back before you buy to see what's new – plus, all our codes are guaranteed to work!
What are the Waitrose Florist delivery options?
Waitrose Florist offers delivery seven days a week, though they can't currently deliver fragile gifts like champagne or ceramics on a Sunday due to courier restrictions. Named day delivery costs £4.95 unless your particular bouquet offers free delivery. Letterbox flowers always have free delivery.
How can I get in touch with Waitrose Florist customer service?
To contact the customer service team, head to the 'Contact Us' section of the site. From there, you can email your query or call the customer service line.
How can I track my Waitrose Florist order?
The night before your flowers are due, you'll receive an email with a tracking reference number. You can use this to check your order. Find more details on how to track your order on the Waitrose Florist website.
Can I get a Waitrose flower subscription?
Waitrose Florist doesn't currently offer a flower subscription – you can only order one-off deliveries. However, if this changes we'll be sure to update this page to reflect that.
---
How do you use a Waitrose Florist voucher code?
1. Check the terms and conditions of your Waitrose Florist voucher code and make sure they match your order.
2. Click the orange 'Get code' button and copy the code if required.
3. Head to the Waitrose Florist website, which should have opened in a new tab or window. If not, just click the link to be taken there.
4. Add your bouquet of choice to your basket, then head to the checkout to review your trolley.
5. Under 'Do you have a promotional code?', enter your code and click 'Apply'. Your savings should be discounted from the order total.
6. Check out and get ready to see the look on your recipient's face when it arrives!
---
Flowers for every occasion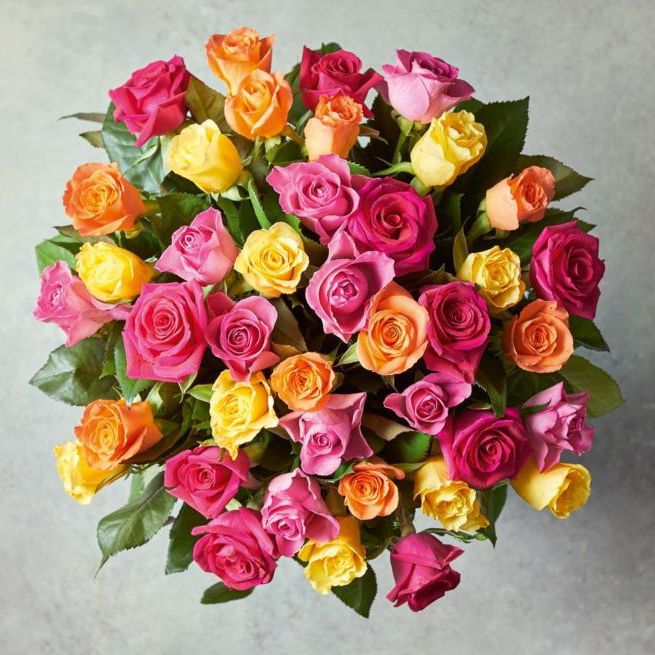 Flowers are the perfect way to celebrate a big occasion or the everyday. Whether it's someone's birthday or anniversary, they've got a new job or a new home, or you just want to brighten up their day, a bouquet of fresh blooms is an easy way to make them happy. After all, is there a better sight than a cheery display of colourful stems on your dining table or kitchen window?
You can send the magic of fresh flowers with a Waitrose Florist discount code and save when you give. You can shop by occasion, choosing from birthdays and anniversaries, thank yous and 'get well soons'. There are tasteful bouquets for those sad moments when you need to comfort someone, and bright bunches to celebrate new life in the form of a bouncing new baby. Whether it's roses or lilies, you'll find a huge range of ideas at Waitrose Florist.
For those little moments of joy, opt for letterbox flowers and let your lucky recipient experiment with their own arrangement. Letterbox flowers are great value at just £25 with free delivery, and you can use a Waitrose Florist voucher code to save even more. And who doesn't love a surprise gift through their letterbox? We know we do!
With a freshness guarantee and delivery seven days a week, it's never been easier or more convenient to bring a little joy to someone's kitchen table or living room mantlepiece. Why not browse the latest arrangements today? You might just brighten someone's day.
---
Make it extra special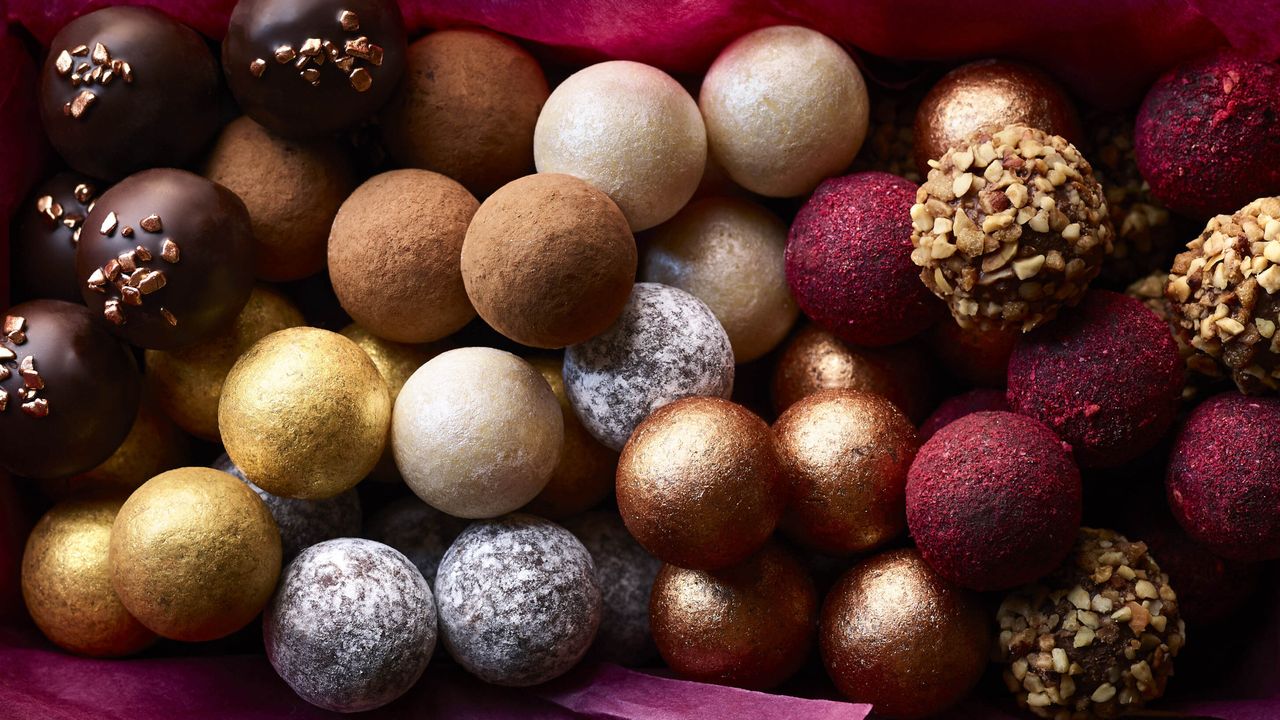 We love nothing more than the gift of fresh flowers, but sometimes the occasion calls for more than that. If you love the idea of sending someone a care package to let them know you're thinking of them, a Waitrose Florist discount code can help you save as you do so. With a huge range of gifts to add to your flower order, there's never been a better way to treat someone you love.
If you're buying for someone with a sweet tooth, Waitrose Florist has you covered with a range of delectable delights. Choose from salted caramel or pink champagne truffles, a mini Green & Blacks selection box, an adorable hand-iced Biscuiteers biscuit and more. Got something to celebrate? Do it in style with gin, Prosecco or a fancy bottle of champagne – Waitrose's Brut Champagne is a winner when combined with a beautiful bunch of flowers.
You can also treat your lucky recipient to a spa day at home with a range of beauty gifts. The RHS lavender hand trio is the perfect present for keen gardeners to help them keep their hands soft and moisturised. Or opt for the Neal's Yard Aromatic Foaming Bath, which contains a divine blend of lavender, Spanish marjoram and geranium essential oils to help relax and unwind.
Once you've chosen your gift, all that's left is to make a saving with a Waitrose promo code, and you're good to go. Enjoy the look on their face when they receive their bundle of goodness, or wait for the thank-you text – because the gift of flowers (plus a little extra) is always well received.
After a stint writing for true life titles, Ellen made her venture into the world of interiors in 2017 on Real Homes magazine. Now deputy editor, she's always taking inspiration from Real Homes' clever tips and tricks for renters, and has a special interest in sustainability in the home.
Rate Waitrose Florist Discount Codes
About Waitrose Florist
Make the everyday special with Waitrose Florist. The specialist in-house team from the supermarket chain offers a range of flowers, plants and floral gifts for every occasion. Shop the arrangements by occasion, including birthday, anniversary, sympathy and get-well-soon bouquets. Or simply browse to see what takes your fancy. A Waitrose Florist discount code will help you save on your order so you (or your loved one) can enjoy fresh blooms for less. With a freshness guarantee and delivery seven days a week, Waitrose Florist is the place to go for any flower delivery. As well as luxury bouquets they offer letterbox flowers, which are packed while still in bud and packaged to fit through a letterbox – the perfect gift idea if you're not sure your recipient will be in. Whichever arrangement you choose, use your Waitrose voucher code to save – and enjoy your fresh new flowers.
Written By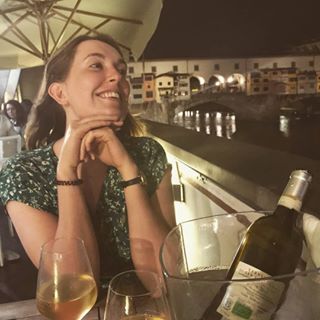 Ellen Finch
Deputy editor
After a stint writing for true life titles, Ellen made her venture into the world of interiors in 2017 on Real Homes magazine. Now deputy editor, she's always taking inspiration from Real Homes' clever tips and tricks for renters, and has a special interest in sustainability in the home.
Waitrose Florist Offers Summary
13 live deals
1 live sales
Top saving £5 OFF
Last updated Wed, 20 Oct 2021