Vodafone promo codes for October 2021
Save cash with these 16 Vodafone promo codes!
Vodafone Codes you might have missed
Most Popular Vodafone Codes & Discounts
Offer Description
Expires
Discount Type
Up to 25% off for NHS Workers
Get 15% off Additional Plans for Existing Customers
Save £360 off the iPhone 13 Pro with iPhone 11 Pro / 11 Pro Max Trade Ins
Enjoy a Free £25 Amazon Voucher for You and a Friend with Friend Referrals
Enjoy Free Delivery on Orders
Hints & Tips
Download the MyVodafone app to benefit from VeryMe Rewards. The loyalty programme offers you weekly treats, giveaways and prize draws that match your interests. Whether it's discounted Vue cinema tickets or food freebies, sign up now for amazing deals.
Got your eye on a model you can't quite afford? You can get amazing discounts on good-as-new refurbished phones at Vodafone. Head to the refurbished section to browse their latest offerings and you could bag a great phone for less.
If you're shopping as a family, check out Vodafone Together. Create a broadband, TV and SIM package and you can save. You'll get a £3 monthly discount on your bill, a 15% discount on additional SIMs, and much more.
Vodafone likes to make sure their existing customers feel appreciated, so they offer exclusive discounts when you add an additional plan to your account. Get 15% off selected SIM-only or tablet plans, and 15% off the Airtime plan.
The Vodafone homepage is packed with the latest deals, so make sure you have a scroll before you start browsing. They change week to week, so you're sure to get something new every time.
Trade in your old device for cash or a monthly saving on your bill. The Trade-in Tool on the MyVodafone app can test whether your phone is eligible while you're holding it in your hand.
If you're a student studying in the UK, you can claim a 10% monthly discount on your contract if your university participates in the scheme.
---
FAQs
How can I get a Vodafone promo code?
Find all the latest Vodafone discount codes on this page. We update it regularly with the latest deals. You can also check out the Vodafone homepage for more great savings.
Does Vodafone offer SIM-only deals?
Yes! A SIM-only deal will help you save on your monthly bill if you want to keep your old phone or buy a new one outright. Head to the Vodafone website to shop the latest SIM-only deals.
Does Vodafone offer pay as you go?
They do. You can browse both pay as you go and pay monthly phone and SIM-only deals, so you can choose the right one for you.
Can I get a Vodafone upgrade?
If you're an existing customer, you can take advantage of Vodafone's Annual Upgrade Promise. Check if you're eligible then upgrade any time after 12 months if you fancy it.
Does Vodafone offer an NHS discount?
They do! NHS and ambulance service employees can save 25% on selected Vodafone pay monthly airtime plans, and 15% on tablets and SIM-only plans.
---
How do you use a Vodafone voucher code?
1. Check the terms and conditions of your Vodafone discount code and make sure they match your order.
2. Click the orange 'Get code' button and copy the code if required.
3. Head to the Vodafone website, which should have opened in a new tab or window. If not, just click the link to be taken there.
4. Select your phone, tablet or SIM-only plan, add any extras, then head to the checkout to review your order.
5. Under your order summary, click on 'Promotional code' and plug in your code, then click 'Update basket'.
6. Pay up and get excited for your new device to arrive!
---
A new gen of smartphones
Getting a new gadget is always exciting, no matter how young or old you are. Who doesn't love a shiny new phone you can unwrap and play around with? But the latest iteration of the smartphone from Samsung is more than just an average phone. Instead, the Galaxy Z Flip3 is a throwback to the Motorola Razrs of the early noughties, but with a serious 2021 upgrade. And it can be yours for less with a Vodafone promo code – so you can get a new piece of tech for an affordable price.
The Galaxy Z Flip3 has a folding glass display that flips shut to fit in the palm of your hand. It's the perfect pocket-friendly device, but that doesn't mean it's prone to breakage. Instead, Samsung's been careful to protect the phone from accidents, with built-in water resistance, an ultra durable frame and scratch-resistant Gorilla Glass Victus.
You can say goodbye to makeshift phone stands and awkward selfie angles with the Flex Mode, too. Simply prop up the phone on a surface to video call, watch Netflix or take a pic – it's hands-free design like you've never seen it before. And like the flip phones before it, you can check out what's happening without unfolding your phone using the Cover Display. Check the time, take calls, read messages and skip through your playlist seamlessly.
There's also all the top-tier specs you can expect from Samsung, including a 10MP front camera and 12-MP Ultra Wide camera, 5G connectivity and 8GB RAM. Team that with a Vodafone discount code to get a great deal on your contract and you've got yourself the newest tech for less. Give it a go today – this is the smartphone like you've never seen it before.
---
Like new, for less
Phones can be pretty energy-intensive products to make, so it's safe to say they're not the most planet-friendly thing in the world. However, that's not to say you can't get a great deal on a phone that helps the environment, too. With Vodafone, you can shop a huge range of like-new refurbished phones for less – as well as saving a device from landfill. And if that's not a good enough deal, use a Vodafone promo code with your order and you could make further savings.
Most of Vodafone's refurbished phones haven't even been used before – they've been bought and returned within a 14-day period because the buyer changed their mind. That means you're essentially getting a brand new model at a hugely discounted price. But even if your phone is refurbished, it's still just as good as a shiny new model. Vodafone's phones are professionally checked and repaired, tested to make sure they're reliable, and come with a 12-month warranty. They never have signs of use and are in top working condition.
As well as saving you pocket money, your refurbished home will be saving the planet, too. Giving a phone a second life means diverting it from landfill and avoiding the resources needed to create a new one. Your order will come with a USB charging cable and a branded box made from 100% recyclable materials, so every part of the buying journey is more sustainable. You can even trade in your old phone to save money and give it a second life, too – it's a win-win situation. Head over to Vodafone now to shop the latest deals on a refurbished phone, and don't forget to use a Vodafone voucher code to save even more on your order.
After a stint writing for true life titles, Ellen made her venture into the world of interiors in 2017 on Real Homes magazine. Now deputy editor, she's always taking inspiration from Real Homes' clever tips and tricks for renters, and has a special interest in sustainability in the home.
Rate Vodafone Discount Codes
2 ratings with the average rating of 0 out of 5 stars.
About Vodafone
As a household name, chances are you're already familiar with Vodafone. The leading mobile phone network has over 18 million customers in the UK alone, and 625 million globally. They were even responsible for the first mobile call on a UK network – and the first ever SMS text message. It's no wonder it's one of the most trusted networks around. And they're great at giving you more for your money, too, especially when you pair your purchase with a Vodafone promo code. Switch to Vodafone and you can shop amazing deals on the latest iPhones, Androids, tablets and SIM-only contracts. They even offer home broadband. And if you're already a customer, you can take advantage of an upgrade to get your next device for less. If you're looking for a network that's loved by millions, Vodafone is a great choice – and with a Vodafone voucher code, you can save on your next purchase, too.
Written By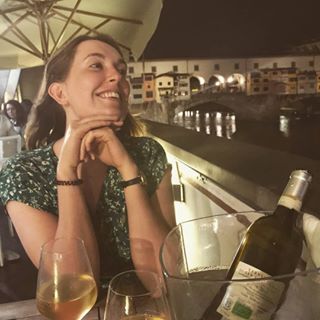 Ellen Finch
Deputy editor
After a stint writing for true life titles, Ellen made her venture into the world of interiors in 2017 on Real Homes magazine. Now deputy editor, she's always taking inspiration from Real Homes' clever tips and tricks for renters, and has a special interest in sustainability in the home.
Vodafone Offers Summary
16 live deals
Top saving 25% OFF
Last updated Wed, 20 Oct 2021