Virgin Media discount codes for November 2021
Save money when viewing with these 24 Virgin Mediadiscount codes!
Most Popular Virgin Media Codes & Discounts
Offer Description
Expires
Discount Type
Buy a Volt Bundle and Get 2x Data, Speed Boosts and more
Get Broadband Only Deals from £38 a Month - £0 Set Up Fee!
Enjoy a Free Set Up on Broadband
You can Get M500 Broadband and Phone: Lightning-fast Fibre with avg. Speed of 516Mbps and Weekend Calls for Only £52 per Month
Choose the Bigger Volt Bundle: Featuring 190+ Channels Including BT Sport & Top Sky Channels, Ultrafast Fibre Broadband with avg. Speed of 362Mbps and Weekend Calls + 10GB O2 SIM for £57 per Month
Hints & Tips
The newest upgrade in viewing is 4K Ultra HD TV. 4K is one of the most popular screen resolutions and has four times more pixels than an HD TV for crystal clear detail. The system is compatible with the Virgin TV V6 box and if you upgrade to TV 360, and can be linked up using a High Speed HDMI cable supplied by Virgin Media
Intelligent WiFi is Virgin Media's magic tech which automatically fixes Wi-Fi issues in your home before they even crop up. Available on Hub 3 and Hub 4, it's an internet booster that also adapts to the number of people using devices online around the home, offering reliable Wi-Fi performance wherever you are.
Not sure if you can get access to the Virgin network? Just go on the website and put in your postcode and address and it will instantly let you know if the cables have been laid in your street and you can join.
---
FAQs
How do I contact Virgin Media?
Just give the customer care team a call on 150 from your Virgin Media phone or from your mobile, call 0345 454 1111 – select option two.
Is Netflix free with Virgin?
New Netflix customers with Virgin Media can pay for their Netflix subscription through their Virgin Media bill when they join, so there's just one hassle-free payment for both services
How quickly can I get broadband installed?
If you're eligible for QuickStart, you can have your kit delivered and installed in four days. If the property has an active Virgin Media account that isn't your own, QuickStart delivery may take up to 14 days while that account is closed. A technician install generally takes a little longer.
How much does installation cost?
Set up includes a £35 activation fee, with free click and collect delivery, or £5 extra for a home delivery of the QuickStart pack. If your property doesn't have a connection to the Virgin Media network, an engineer will get you set up and it won't cost a penny. If you need an engineer installation for any other reason (if you want your sockets moved, for instance) you'll be charged an installation fee of £40.
Can I still have Virgin Media in a rental property?
If your rental property previously had Virgin Media services, and the wall sockets are undamaged, securely fixed with the silver connector clearly visible, you can get the kit you need from Virgin Media to set up. This is the hassle free QuickStart option. If you can't find the sockets or they're damaged, you'll need to get permission from the homeowner before Virgin sends an engineer round to set it up.
How can I access help online while I am installing?
Use your phone's 4G or 5G signal, or download the Virgin Media WiFi app which lets you connect to Wi-Fi over any Virgin Media Wi-Fi Hub.
---
How to use Virgin Media discount codes
1. Find the Virgin Media discount code that you want to use and copy it, ready to paste and use later.
2. Pick the service and bundle you want and add to your basket, head there and view your order total.
3. Find where it says 'Discount code' and paste it in
4. Hit apply and check that the discount has been applied, before proceeding to payment.
---
Get a boost from Volt
If you are signed up to Virgin Media and the 02 mobile network, you can get a supercharge with Virgin Volt as a positive benefit for being with both. You'll receive double the mobile data on every eligible O2 Pay Monthly plan in your name in your household, a broadband speed boost to the next available level (if you aren't already on the fastest speeds in your area), and supercharged connectivity at home or on the move.
When you get Intelligent WiFi Plus, you'll get up to three Wi-Fi Pods at no extra cost. plus O2 Travel Inclusive Zone – a bolt on that lets you roam in 75 destinations, which is ideal timing as travel restrictions are gradually being lifted. Other Volt perks include if you're taking out a phone on a new O2 Custom Plan, you can get up to £150 off a plan for a connected device.
One of the nicest things to happen during lockdown was how everyone bonded over binge-worthy TV. We burned through all the episodes of classic series, boggled to the antics of the tiger-obsessed and fell in love with Baby Yoda. The Virgin Media store has your old (and soon to be) favourites at your finger tips, whether its movies straight from the cinema and much-loved box sets. Rent on your Virgin TV or buy using the Virgin Media Store app and watch on up to five devices – ending arguments over who gets control of the remote.
---
Tailor your package
Not all television, broadband and TV needs are the same. Virgin Media has created tailored packages to let you have as much or as little of each as you want – whether you've just moved your new place and you have lots of smart gadgets you rely on, or you're changing broadband providers and just want something to check your emails and make video calls,
If you want the best of everything – broadband, TV, phone and mobile – the package that offers it is the Ultimate Volt bundle. For £99 a month you'll get Gig1 fibre broadband, 230+ TV channels, including Sky Cinema and Sky Sports, Anytime calls on the phone and unlimited O2 sim on the mobile.
If you are staying with your original mobile provider, check out the Big Bundle which delivers a lot without costing it. You'll pay £33 a month to get M50 Fibre Broadband, 100+ TV Channels and Talk Weekends, with inclusive weekend calls to UK landlines and Virgin Mobile numbers.
If you have ditched your landline and only use mobiles now, you can get a package for that, too – Volt Fibre Broadband + TV. This offers M350 Fibre Broadband, 190+ TV channels and a 10GB O2 sim for £57 a month.
Good broadband is essential for the student experience. They rely on it for those late-night cramming marathons, and downtime online gaming and streaming sessions. But they may not need it if they are heading home for the holidays, so Virgin Media has 30 day rolling student broadband contracts starting from £39 a month, which can be easily cancelled with 30 days notice. If the young academics are staying close to campus for a full year, there are 12-month contracts, starting at £27 a month for M100 fibre broadband.
Rate Virgin Media Discount Codes
About Virgin Media
Virgin Media is one of the premier options for providing television, broadband and a phone service into the UK's homes, and is its main cable provider. The company grew from the merging of cable company NTL:Telewest with Virgin Mobile UK – part of Richard Branson's global Virgin brand – in 2006, to become a quadruple threat media company, offering television, internet, mobile phone and fixed-line telephone services all from one place. It was rebranded under the famous Virgin name a year later in what was known as 'V day'.If you sign up to a package you can enjoy lightening fast and reliable broadband; live and catch up TV, streaming services, Sky sports and bingeable series stored on the TV 360 box and available to view on multiple devices; and you can keep in touch by phone, whether that's the landline or mobile, even saving unused data to carry over to the next month.Virgin Media is offering hours of entertainment at home or on the go, and you can enjoy it all the more if you use a promo code when you buy.
Written by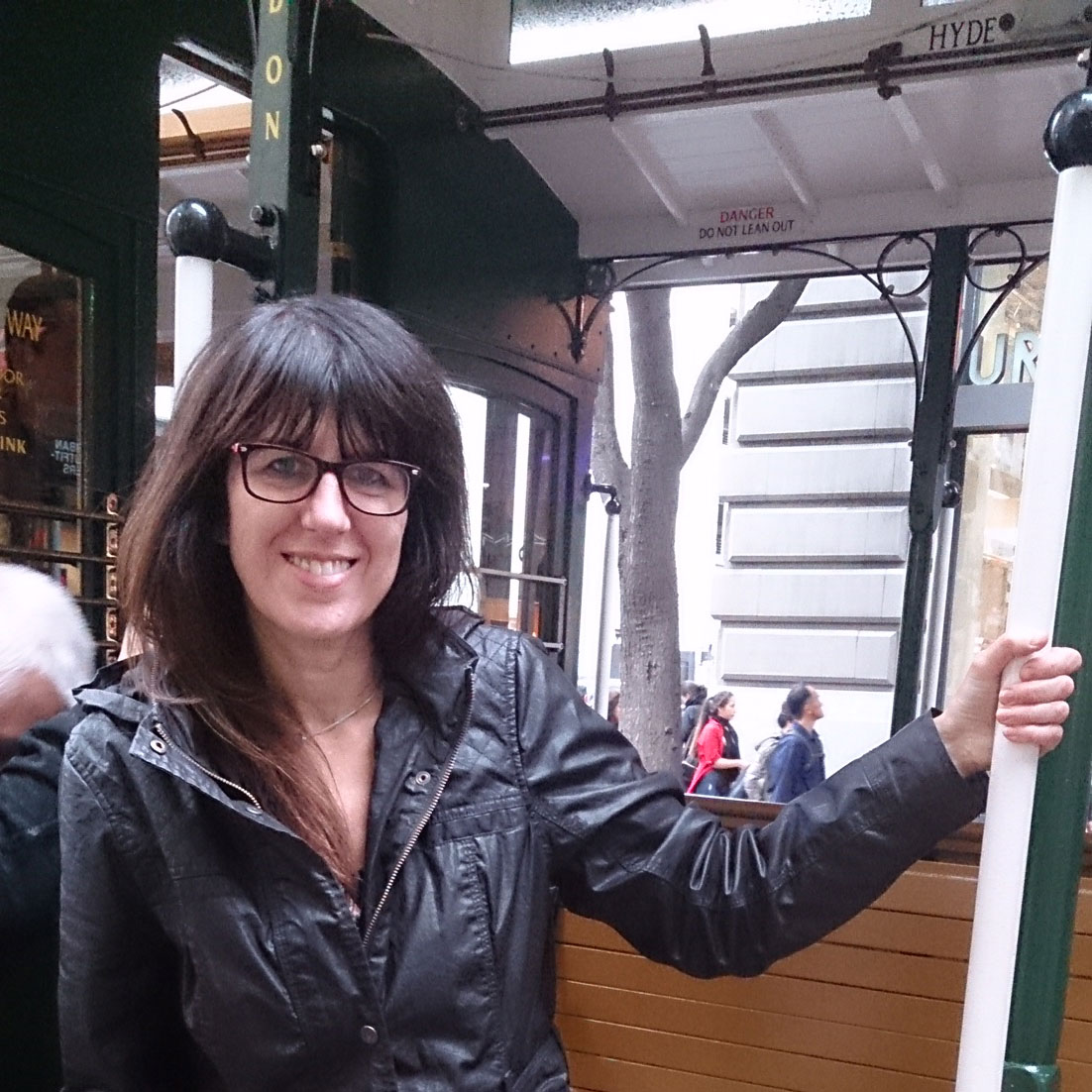 Alison Jones
Assistant Editor
Alison is Assistant Editor on Real Homes magazine. She previously worked on national newspapers, in later years as a film critic and has also written on property, fashion and lifestyle. Having recently purchased a Victorian property in severe need of some updating, much of her time is spent solving the usual issues renovators encounter.
Virgin Media Offers Summary
24 live deals
Last updated Sat, 27 Nov 2021